Keeping them away from your home is crucial, and one way to do so is by growing mosquito-repelling plants.
Here are seven plants that can help you keep mosquitoes out of your home.
KAMPALA, UGANDA | NOW THEN DIGITAL — Mosquitoes and ants are the most common pests that can make our homes unpleasant to live in. Not only are they a nuisance, but they can also spread diseases.
Fortunately, there are several plants that can help keep these pests at bay, and they also make beautiful additions to your home or garden.
In this article, we'll take a closer look at seven plants that are effective in repelling mosquitoes and ants.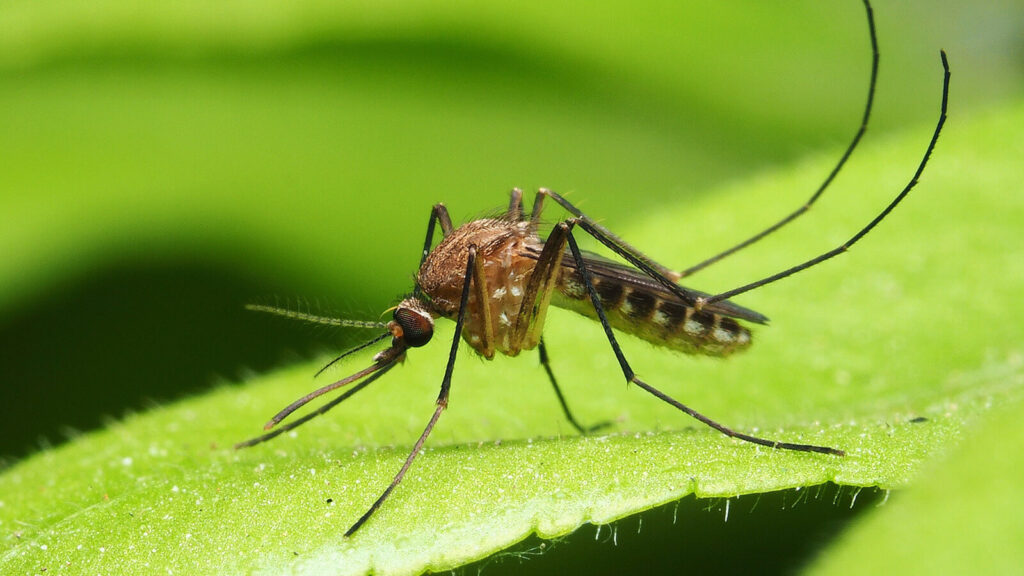 1. Rosemary: A Versatile Pest Repellent
Rosemary is a versatile plant that is popular in kitchens and bathrooms alike. It has a refreshing fragrance and delicate blue flowers that bloom along the stem, making it beautiful to look at.
Apart from its many uses, rosemary is also known to be an effective mosquito and ant repellent. This makes it a great addition to any home, as it can help keep your space pest-free.
To grow rosemary, keep it in direct sunlight and in temperatures of 50°F or above. Well-draining sandy soil is best for it, and it needs regular access to water. This plant is non-toxic to cats and dogs, so it is safe to keep in the home if you have pets.
2. Lemongrass: An Effective Mosquito Repellent
Lemongrass may not look like much, but it is a powerful mosquito repellent. It contains citronella oil, which has a strong lemony scent that mosquitoes can't stand. In fact, lemongrass can also repel rats and mice. You can either purchase the oil separately or grow the plant in your garden or indoors.
To grow lemongrass, keep it in a hot environment with full sun and temperatures never dipping below 40°F. Protect it from the cold and ensure it gets regular watering. Once mature, you can also use the leaves to flavor soups and salads.
However, be mindful of pets, as lemongrass is toxic to both cats and dogs.
3. Marigolds
Marigolds are another plant that can help keep mosquitoes out of your home. They contain a natural compound known as limonene, which is often found in insect repellents. This produces a citrusy aroma that mosquitoes cannot tolerate. Marigolds are best planted near your doors and windows to create an external barrier.
Marigolds prefer to be planted in the full sun with dry soil, although they still need regular watering. Garden marigolds are non-toxic to cats and dogs, making them an ideal pest repellent plant if you have pets.
4. Lavender
Lavender is a popular fragrance used in soaps, candles, and detergents. It can also be used for health and wellness purposes, such as helping with sleep and reducing stress. The plant itself is beautiful and has vibrant, purple flowers that add a striking pop of color to any home.
Lavender is a powerful mosquito and ant repellent, and its scent can also deter rodents and flies. You can grow lavender outside or indoors, as it is a hardy plant that can thrive in overly dry conditions. Lavender is low-maintenance and can last for prolonged periods without water.
However, it is toxic to both cats and dogs, so be cautious if you have pets.
5. Floss flower
With its vibrant, purple flowerheads and bursts of blooms, the floss flower can be a pretty addition to any garden. It contains coumarin, a chemical that is sometimes found in insecticides because of its insect-repelling properties.
Mosquitoes cannot stand the smell of this chemical, making floss flowers an excellent natural mosquito repellent. Hummingbirds and bees, however, do not mind the fragrance at all.
Floss flowers are best grown outdoors in the full sun with regular watering. Keep the soil moist but well-drained.
6. Mint: A Multi-Functional Herb and Mosquito Repellent
Mint is a multi-functional herb used in various dishes, such as tea, salads, and desserts. It also repels mosquitoes due to its strong scent. You can plant mint in pots indoors or outdoors and place them near your doors and windows to create an external barrier.
Mint thrives in partial shade and regular watering, but it can also survive without water for a short period. Moreover, it is non-toxic to pets.
7. Basil: A Delicious Herb and Mosquito Repellent
Basil is a delicious herb that adds flavor to many dishes, such as pasta and pizza. Mosquitoes dislike the smell of basil, and thus it can repel them. You can grow basil indoors or outdoors, and it prefers full sun and well-drained soil.
Basil needs regular watering and can grow quickly. You can also use it in a natural mosquito repellent by crushing the leaves and rubbing them on your skin.
In conclusion, these seven plants can help you keep mosquitoes out of your home naturally. Growing them or using their oils can be a simple and effective way to repel insects without resorting to harsh chemicals.
Mosquitoes and ants can be a real nuisance in our homes, but before you reach for the chemical sprays, consider using natural remedies. Fortunately, there are several plants that repel these pests and add beauty to your home.
Editor's Note: We would appreciate it if you could reach out to press@nowthendigital.com if you find any outdated or inaccurate content.
You're reading nowthendigital.com — which breaks the news about Uganda, Kenya, Nigeria, South Africa and the rest of the world, day after day. Be sure to check out our homepage for all the latest news, and follow NOW THEN DIGITAL on YouTube, Google, Web Stories, Google News, Medium, LinkedIn, Twitter, Reddit, Pinterest, Linktr, Buy Me a Coffee, and Flipboard to stay in the loop.