Kampala, Uganda | NOW THEN DIGITAL — Ugandan singer and songwriter Rema Namakula Sebunya has officially announced her upcoming concert, "Melodies Of Love," scheduled for February 23, 2024, at the Sheraton Kampala Hotel.
The decision to hold her concert a week before Lydia Jazmine's event has sparked speculation among fans, who interpret it as a strategic move rather than a coincidence.
The revelation follows DJ Vee, Rema Namakula's cousin, disclosing that Lydia Jazmine played a role in Namakula's separation from her ex-partner, Eddy Kenzo. According to Vee, Jazmine allegedly interfered in Namakula and Kenzo's relationship while Namakula was on tour, leading to their breakup.
Eddy Kenzo and Rema Namakula, who share a daughter named Aamal Musuuza, parted ways, and Rema is now happily married to Dr. Hamza Ssebunya, with whom she has another daughter, Aaliyah Ssebunya.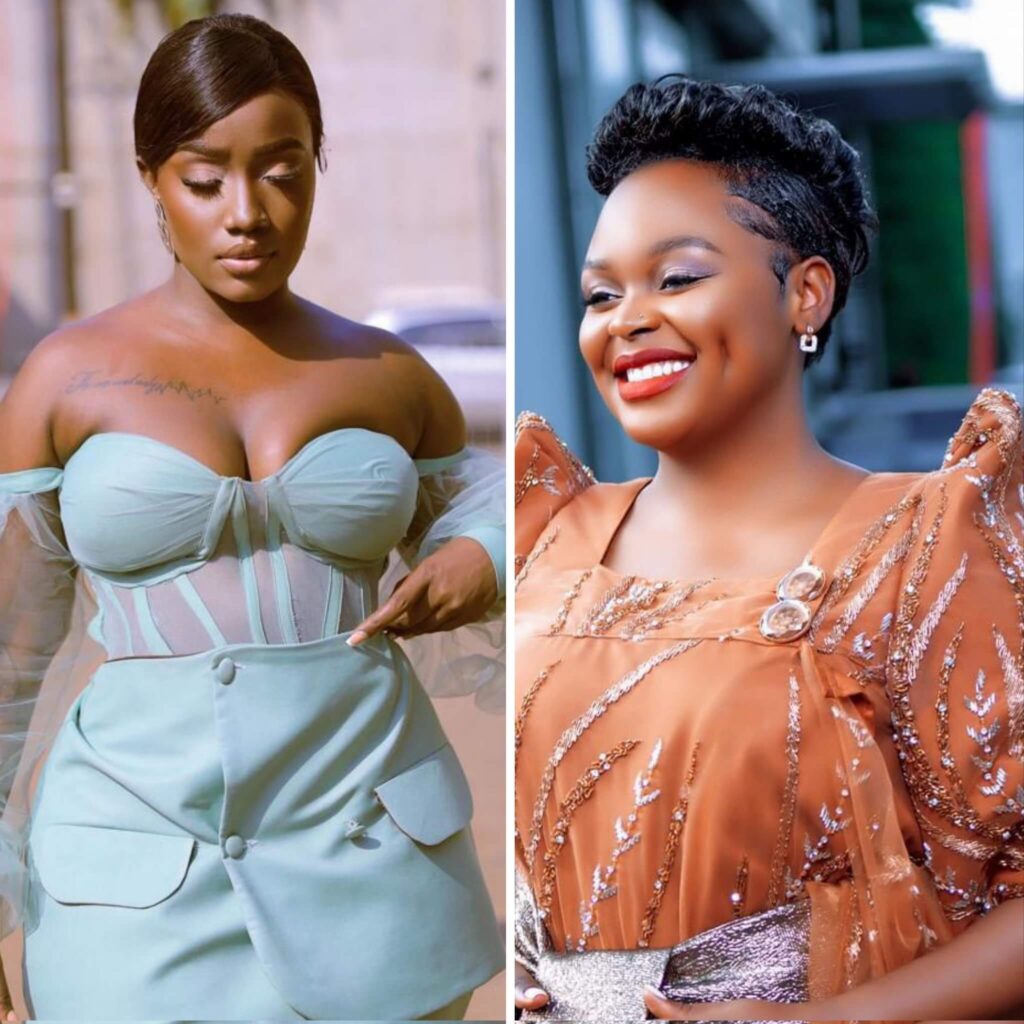 DJ Vee's revelations came amidst rumors about a strained friendship between Lydia Jazmine and Carol Nantongo, supposedly due to their involvement with the same man. Reports differ on whether the man in question is Eddy Kenzo or Chris Banina, but Vee asserted that it was Kenzo.
In a statement on Sanyuka TV on September 6, 2023, Lydia Jazmine denied any romantic involvement with Eddy Kenzo. She attributed speculations to a video circulating of their joint performance at the UNMF jam sessions, clarifying that their relationship was purely professional.
Meanwhile, Lydia Jazmine is gearing up for her debut concert, with the venue yet to be confirmed. Despite the timing of Rema Namakula's concert and the apparent rivalry between the two artists, promoters may not necessarily be aiming to sabotage Jazmine's show. Both events are expected to attract media attention, minimizing the need for extensive marketing efforts due to the perceived beef between the two songstresses.
DATE AND VENUE CONFIRMED ✨️✨️✨️✨️✨️
Ladies and gentlemen our Concert is here✨️✨️
It's bn long since I last had a Concert. I'm super excited 🤗🤗💃💃😍😍
23rd February 2024
Melodies of love #remamelodiesoflove pic.twitter.com/7Sw8IluTWd

— REMA (@REMAUG1) November 16, 2023
1st MARCH 2024 🥂#lydiajazmineliveinconcert 🙇🏽‍♀️ pic.twitter.com/9Zqyd9Vw4m

— Lydia Jazmine (@LydiahJazmine) November 12, 2023