Nadia Mukami and Arrow Bwoy took to social media to announce the birth of their new baby boy (born Thursday, March 24, 2022).
KAMPALA | NOW THEN DIGITAL  — Kenyan celebrity couple Nadia Mukami and Arrow Bwoy have announced the birth of their new baby boy (born Thursday, March 24, 2022).
The couple shared the news on Instagram, saying their baby boy arrived safely on Thursday, March 24. Arrow Bwoy went on to tell their fans that the baby and Nadia are healthy.
Nadia announced in an Instagram post that their baby was named Haseeb Kai.
Arrow Bwoy posted: 
Haseeb Kai, the son of Nadia Mukami and Arrow Bwoy, already has an Instagram account with 5,000 followers at the time of this article.
Nadia explained why she kept her pregnancy private
During the launch of their foundation, 'Lola and Safari,' Arrow Bwoy and Nadia Mukami were overjoyed as they prepared to embark on their new journey together.
The name of the foundation was derived from the name the couple planned to give to a child they lost. It aims to help mothers and young girls who have difficulties during pregnancy and childbirth, as well as those who cannot afford maternity care.
The pregnant Nadia Mukami explained why she kept it private, noting that she did not hide from the limelight, but instead chose to embrace it differently.
See photos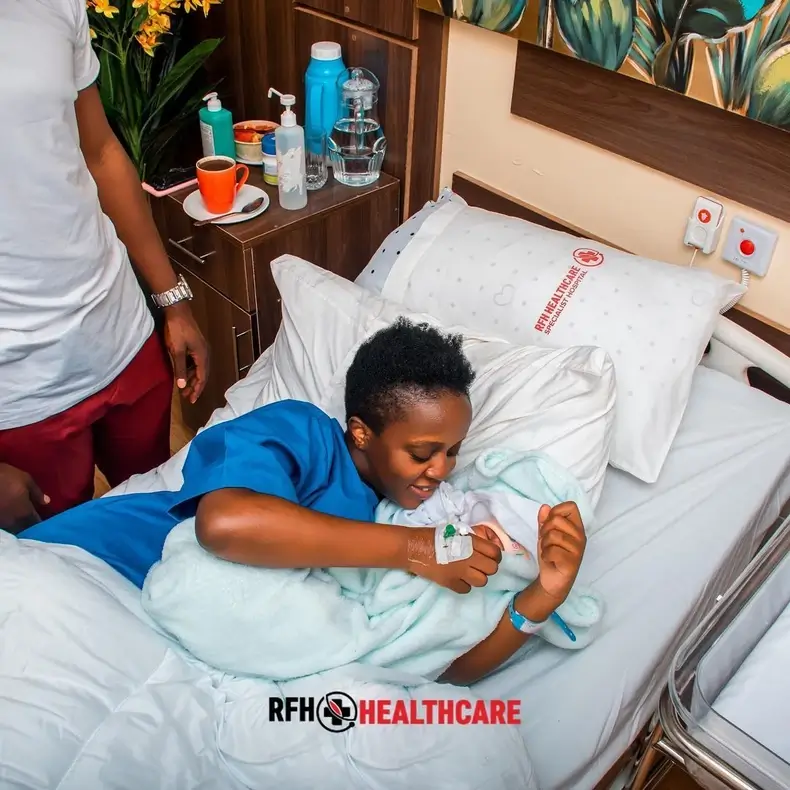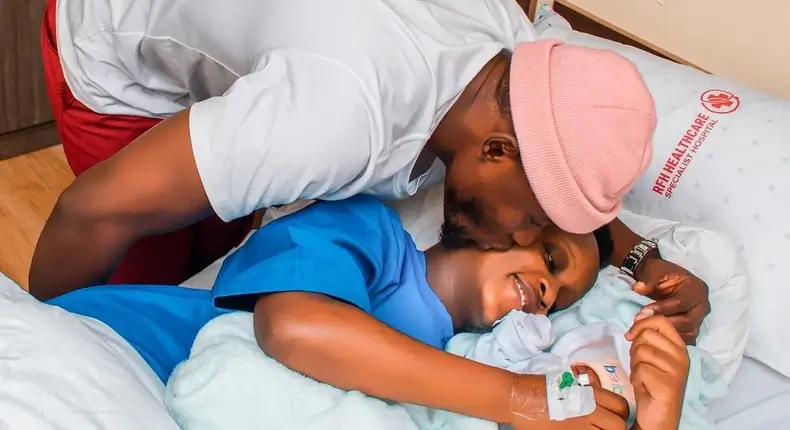 Who is Nadia Mukami?
Nadia Mukami was born at Pumwani Hospital in Nairobi, Kenya on 9 November 1996. She attended Kari Mwailu Primary School, where she completed her primary education in 2009.
Afterwards, Nadia was admitted to Mount Laverna School in Kasarani, Nairobi. She later studied finance at Maseno University.
In 2015, Nadia wrote and recorded her first song, 'Barua Ya Siri'.
Her second song, 'Kesi', gained popularity and became a popular hit of the moment which provided her with opportunities to perform on various Kenyan platforms such as Blaze The Nile Festival, The Luo Festival etc.
In February 2019, Nadia Mukami released a song featuring Arrow Bwoy called "Radio Love," which was her breakthrough song.
The song received massive media attention in Kenya and was played by both radio and TV stations throughout the region.
Nadia parted ways with her management company, Hailemind Entertainment, in 2019. Her song "Radio Love" won two awards at the Pulse Music Video Awards (PMVA), and she was part of the Kenyan contingent at Coke Studio Africa in 2019.
She released "Nitekenye" in early 2020 featuring the Kenyan Gengetone music group "Sailors".
She later released her debut EP in October 2020, featuring the lead single "Jipe" featuring Tanzanian singer Mario.
The EP also featured Khaligraph Jones, Maua Sama, Fena Gitu, DJ Joe Mfalme, Sanaipei Tande, Nigeria's Orezi, Zimbabwe's Tamy Moyo, and Lioness Nam from Namibia.
In 2020, she was nominated for the HiPipo awards, and in 2021 for the first time, she was nominated for the MTV Africa Music Awards (MAMA).