The Manda Mobile Uganda app allows you to recharge your Manda SIM card with data on the go, while *146# is a USSD code which can be used for the same purpose. 
KAMPALA, UGANDA | NOW THEN DIGITAL — Manda Mobile is a new telecommunications company in Uganda which operates as an MVNO (mobile virtual network operator). By partnering with an existing mobile network operator, Manda Mobile is able to offer competitive prices on mobile services, as well as access to new technologies, such as 4G and 5G networks.
In Uganda, Manda Mobile is a new telecommunications company that operates as a mobile virtual network operator (MVNO). This has enabled them to gain a foothold in the Ugandan market. 

The company is offering competitive rates and new features such as free calls to other Manda Mobile users, free data, and free SMS messaging, making it attractive to Ugandan consumers who are looking for an affordable and reliable mobile service provider.

With your original national ID, you must purchase a Manda SIM card from an authorized Manda agent. Manda agents are available across the country in Manda-branded shops and kiosks.
Uganda's telecom industry is highly competitive, with Airtel and MTN Group dominating almost every consumer segment. However, new players are emerging every day. 
The Ugandan government has implemented regulations that open up the market to new players, allowing them to compete with the dominant players and potentially drive prices down. This has incentivized new players to enter the market, despite the presence of the two large companies.
These regulations have enabled Manda Mobile to provide competitive prices, which has led to an increase in customer satisfaction and loyalty. This, coupled with the fact that Manda Mobile offers a wide range of services and options for customers, has made it an attractive option for new players to enter the market.
This article will give you things to know before you join Manda Mobile in Uganda. Not only will you be informed and confident with your Manda Mobile experience in Uganda, but you'll also have a solid understanding of how to maximize the benefits of using Manda Mobile in the country.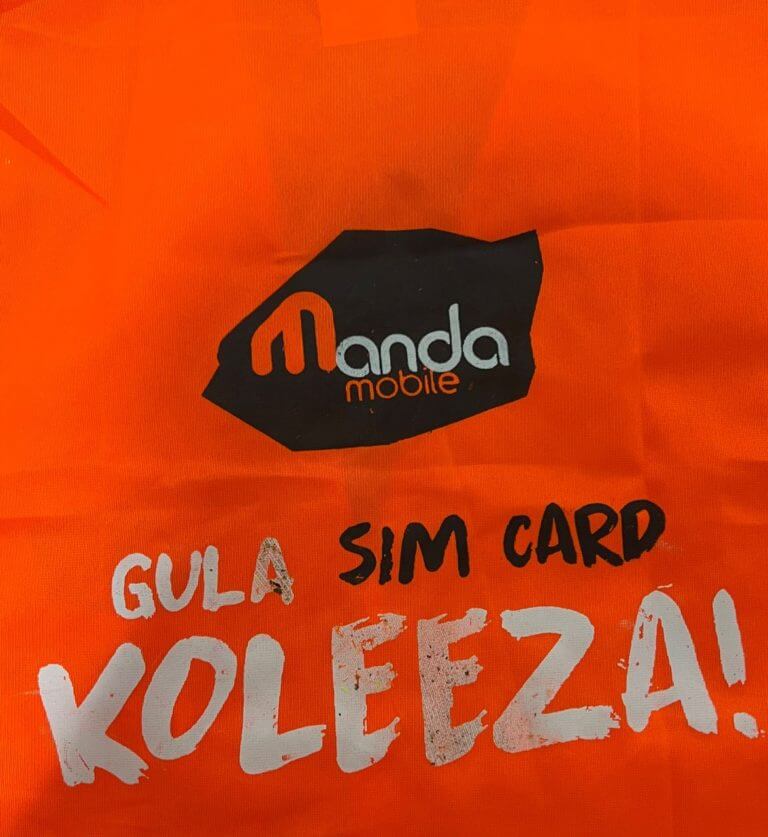 Manda Mobile: What does it do?
Manda is a Mobile Virtual Network Operator (MVNO) backed by MTN Uganda, which enables them to operate on the networks of other mobile operators. Manda offers customers the same reliability, coverage, and quality expected from a major network operator, but at a fraction of the cost.
Traditional broadcasters and telecommunications companies buy licensed spectrum from the UCC, whereas MVNOs rely on established telecom companies' infrastructure and networks. As a result, MVNOs are able to provide services to users at a much lower cost than traditional telecom companies and broadcasters.
By leveraging technology, Manda helps customers maximize their mobile data usage to get the most value out of their cellular plans. Manda's focus on data and customer-oriented approach to mobile usage makes it stand out from other services and provides customers with a custom-tailored experience.
Manda Mobile Sim Cards: Where can I buy them?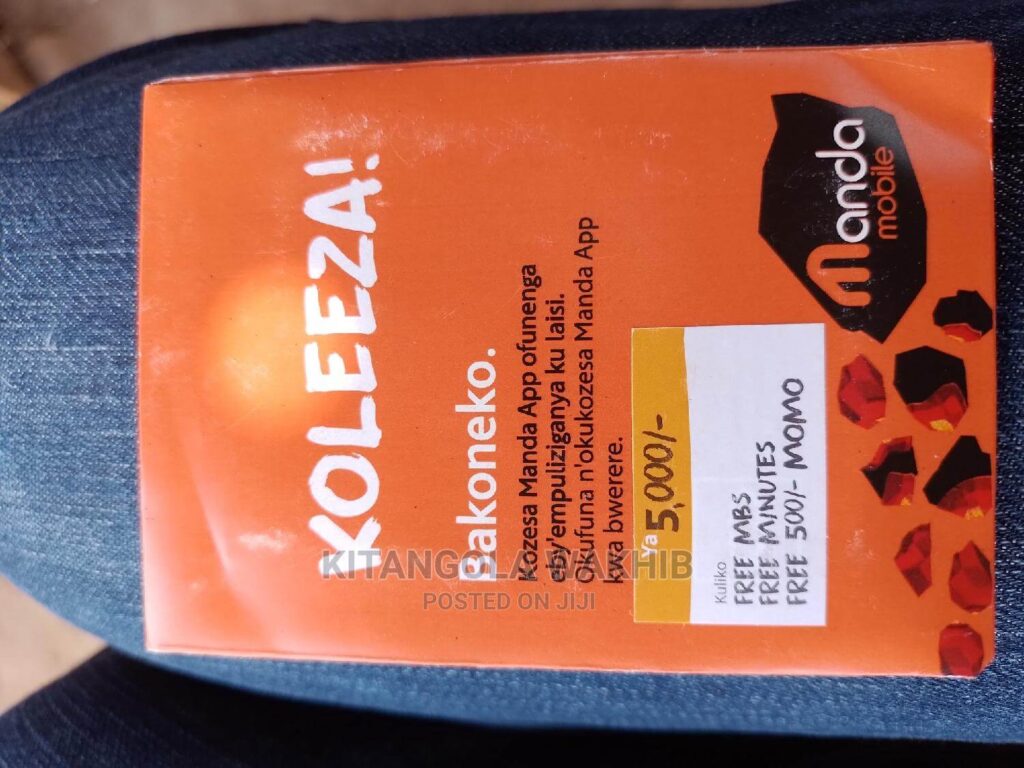 Manda SIM cards cost UGX 5,000 and are available at Manda-branded shops and kiosks throughout the country. The Manda SIM card requires an ID for verification purposes to ensure that the user is legally authorized to use the service. This also helps to prevent fraud and abuse of the service. 
After you purchase the SIM card, you will have to activate it with the Manda app. Once activated, you can enjoy Manda's services and take advantage of their attractive data bundles, voice bundles, and other services.
Manda Sim Card Prefix – what is it?
There are four Manda prefixes: 077xxx, 078xxx, 031xxx, and 039xxx. These are identical to the MTN Uganda prefixes. This is because Manda is a mobile virtual network operator (MVNO) that uses the existing infrastructure of MTN Uganda. 
As such, it is able to provide services to customers using the same prefixes as MTN Uganda.
With a Manda sim card, you'll get free Mobile Money transactions, free MBs, and UGX 500 to use for MTN Mobile Money. 
The Manda sim card has a direct link to MTN Mobile Money, allowing users to easily make transactions without having to go through multiple steps. This saves time and money, as users don't have to worry about setting up multiple accounts or making multiple transfers.
Manda Voice and Data Plans: What are they?
If you have a Manda sim card, you can buy the following bundles at 1000UGX: 300MB + Free calls to Manda Mobile lines, 10 minutes and 10 SMS free to any mobile network, and 2GB weekly data at 5000UGX. 
This is an amazing offer for Manda customers, allowing them to stay connected without breaking the bank.
Recharging a Manda SIM card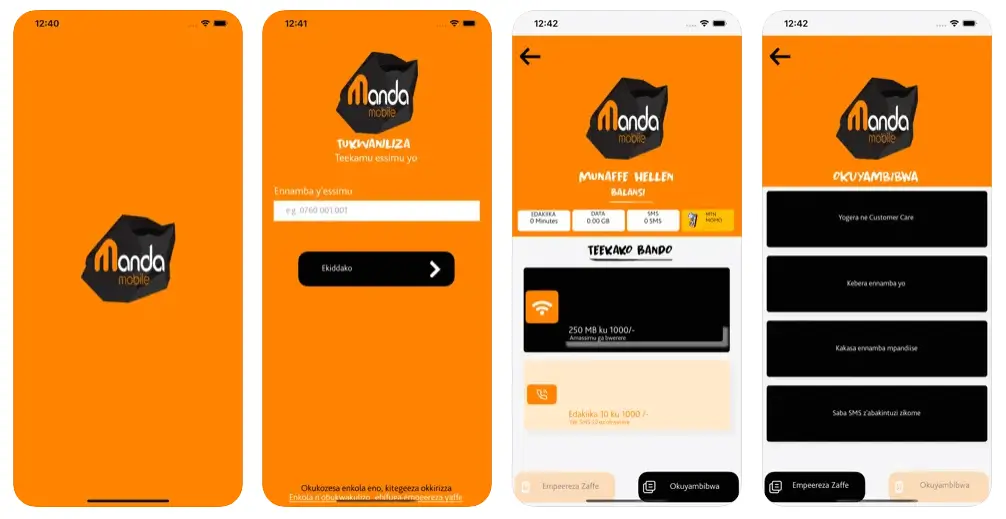 The Manda app and the *146# USSD code allow you to conveniently recharge your sim card. The app is available for both iOS and Android, so you can use whichever platform you prefer. 
The USSD code works with any MTN number, so you don't need to have a Manda sim card to use it. You can currently download the Manda app from the Apple App Store and Google Play Store.
Editor's Note: If you find any of our content to be inaccurate or outdated, please contact us at press@nowthendigital.com
You're reading nowthendigital.com — which breaks the news about Uganda, Kenya, Nigeria, South Africa and the rest of the world, day after day. Be sure to check out our homepage for all the latest news, and follow NOW THEN DIGITAL on YouTube, Google, Web Stories, Google News, Medium, Twitter, Reddit, Pinterest, Linktr, Buy Me a Coffee, and Flipboard to stay in the loop.