With the new MTN MoMo self-initiated reversal function on the MTN MoMo service menu, MTN MoMo customers can reverse money sent wrongly.
KAMPALA, UGANDA | NOW THEN DIGITAL — Customers of MTN MoMo (Mobile Money) now have the option of reversing money sent incorrectly by initiating a reversal on their own using the newly developed self-initiated reversal function.
MTN Mobile Money Uganda has launched a new feature that enables users to reverse a wrongly sent transaction

 by initiating a reversal themselves.

By dialing *165*8# yes and selecting option 7 to reverse an incorrectly sent amount, MTN MoMo customers can now recover their money.

In the six days following the reversal of funds, the customer should call 100 and complete the process.

To avoid reversing "genuine" transactions, MTN call center staff will only approve the reversal after speaking with both parties.
This implies that MTN MoMo customers shall now be able to save their money sent wrongly or to the wrong recipients on their own to avoid losing it.
MTN has been dealing with money sent by mistake for years. This has been a frustrating experience for customers and also a high-traffic source for calls to its customer service centers and call centers.
Some measures have been taken (like name verification) to minimize this risk, but it happens for a variety of reasons.
Now, customers can initiate a reversal in time with the self-initiated reversal feature on MTN MoMo by dialing *165*8# yes and selecting option 7. A reversal can then be initiated by calling MTN's call center at 100 and completing the process.
Announcing the launch of MTN MoMo's first-of-its-kind self-reversal function last week, MTN MoMo Uganda Ltd Managing Director Richard Yego said that the feature enables customers to save money that has been wrongly sent.
"The MTN MoMo Self-initiated reversal shall enable customers to instantly reverse money sent wrongly to avoid cash-out by the wrong recipients. This process is faster and easier. However, do remember to contact our call center by dialing 100 once you have blocked the money in the wallet as the real process of reversal will require you to get in touch with us," he said.
A few more details were provided by Mr Yego, who stated that the MTN MoMo Self-Initiated Reversal money will be held for six days following the time the initiation is made by the sender, and if the reversal is not carried out, the money will be returned to the wrong recipient.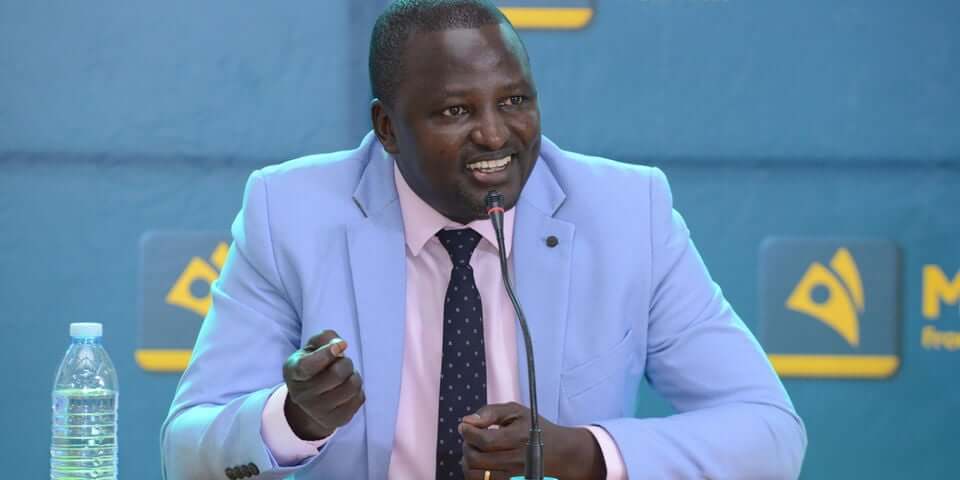 Customers are advised to call 100 after initiating a reversal in order to have the process completed in time. Alternatively, the wrong recipient can approve the reversal. This is a precaution taken to prevent reversals of genuine transactions.
This MTN MoMo service is limited to peer-to-peer (customer-to-customer) transactions and is valid for transactions made within the last 24 hours and for amounts not below UGX 500.
The sender will be notified if funds are partially used by the wrong recipient and that assistance can be obtained from MTN's customer service.
Taking this initiative reflects MTN's commitment to delivering next-generation customer service based on convenience, safety, and peace of mind as well as bringing the benefits of a modern connected world to all.
MTN MoMo Reversal (Step-by-Step)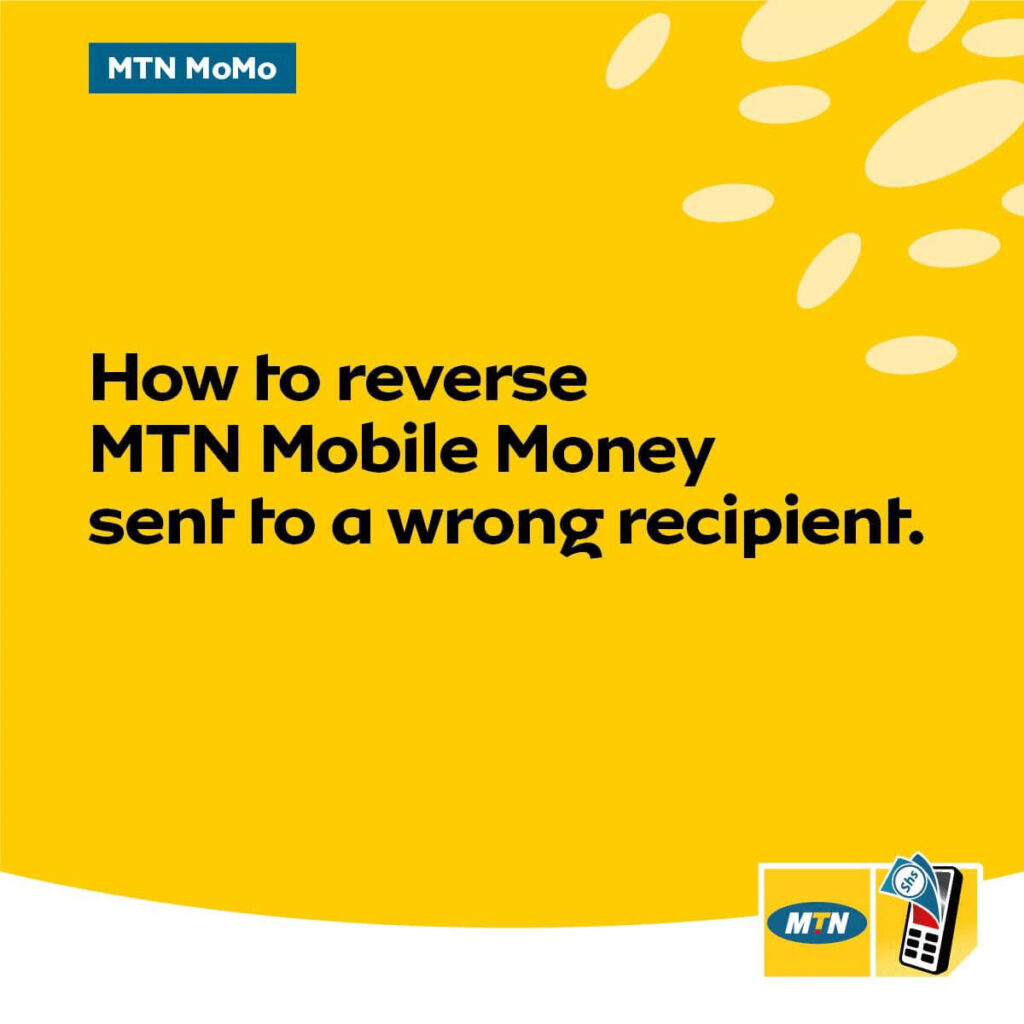 Please dial *165#

Choose Option 8 (My Account).

Choose Option 7 (Initiate Reversal). The last 3 transactions will be shown.

Choose the transaction you wish to reverse.

Upon entering your PIN, you will receive confirmation that the recipient has been blocked from withdrawing funds.

Please call MTN Customer Service on 100 within 6 days to reverse the charge.
Editor's Note: Our content may be inaccurate or out-of-date, so please contact us at press@nowthendigital.com if you see something that needs to be updated.
You're reading nowthendigital.com — which breaks the news about Uganda, Kenya, Nigeria, South Africa and the rest of the world, day after day. Be sure to check out our homepage for all the latest news, and follow NOW THEN DIGITAL on YouTube, Google, Web Stories, Google News, Medium, Twitter, Reddit, Pinterest, Linktr, Buy Me a Coffee, and Flipboard to stay in the loop.