Before you download the MTN MoMo app for your mobile device, you should know a few things. We'll look at a few of the most important features and functions of this mobile application in this article.
KAMPALA | NOW THEN DIGITAL  — There are several things you should know before you download the MTN MoMo app for your mobile device. 
MTN has introduced its own mobile payment service called MOMO. This application has an interactive display, double security with user and MTN one-time pin, and a timeout feature. 

It allows users to pay their bills and pay for data bundles via Momo pay, and donate to NGOs or merchants who accept the MoMo Merchant ID. It also lets users view their outstanding balances and view scheduled transfers

MTN MoMo app is free to download on Google Play and App Store and comes with end-to-end encryption. 

Read also: If you love 

Apple

, you might be interested in this 

iPhone 11 Pro review

.
Read on to learn about the timeout feature, the Interactive display, and the charges when sending money from one wallet to another. 
You can also check out the FAQ section to see if you are missing any details. The MTN MoMo app is available for both Android and iOS devices. 
In this article, we'll look at some of the most important features and functions of this mobile application.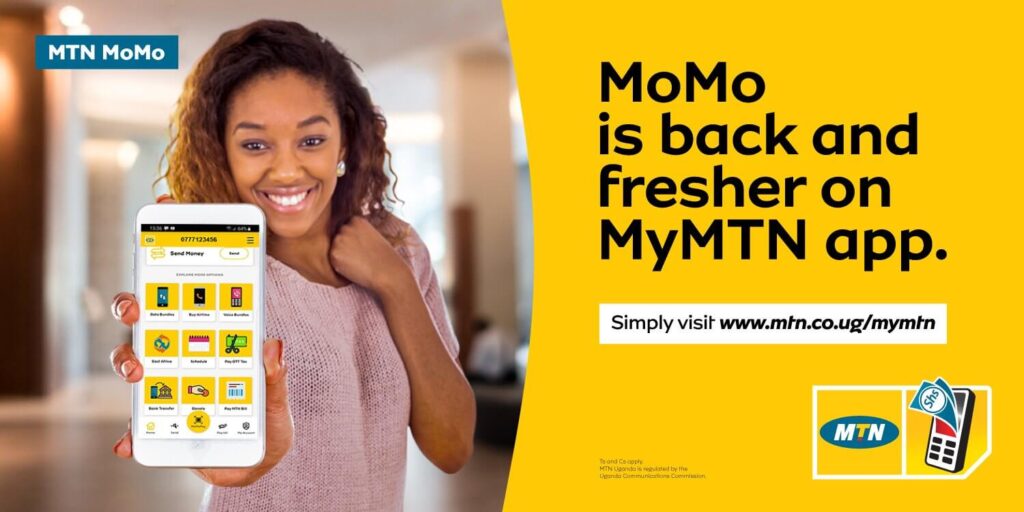 Mobile money service
The MTN MoMo mobile money service is a crucial step in the company's strategy. The service represents MTN's participation in the convergence of mobile technology and financial services. It will initially be limited to MTN customers. 
The service will initially feature basic services such as sending money to any mobile number, buying prepaid services, and paying at select till points. 
In addition, it will offer users the opportunity to use their mobile phones for more than just money transfers.
Today, MTN MoMo has a user base of 51 million. It is available in sixteen markets, including Nigeria, South Africa, Uganda, Ghana, Sudan, Zambia, Benin, and Ivory Coast. 
The service is also offered by the country's largest banks. 
According to the company, it has a market share of fifty per cent in Nigeria, 34 per cent in Sudan, and 55 per cent in Uganda.
MTN MoMo is currently available in a range of African countries, including the U.S., Uganda, Nigeria and South Africa.
Available in South Africa
The MTN MoMo service is free for South African residents. To access the service, you will need a South African mobile number. 
MoMo users don't need a bank account, which means there are no monthly charges or debits. 
In addition, MTN MoMo subscribers can make payments at till points at select retail outlets. 
MoMo users can also perform Cash In and Cash Out transactions at MTN stores or mobile money agents.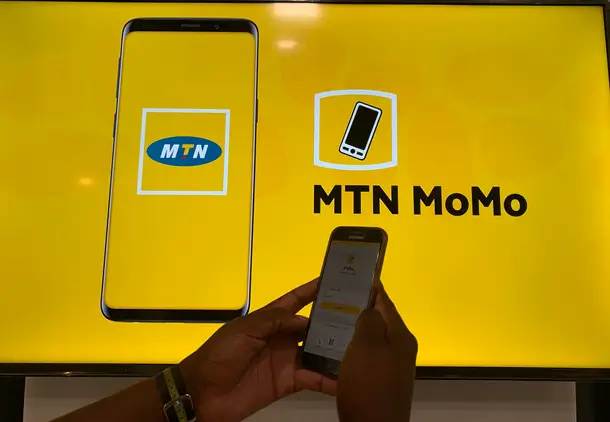 Timeout feature
The MTN MoMo app is the company's all-in-one mobile money application. Previously, the service was not available unless the user upgraded the phone. 
However, the timeout feature allows users to switch back to the previous page. MoMo is also available as a stand-alone extension to the MyMTN app. 
Here are the features of this app. Weigh the pros and cons before you download it.
This mobile money app from MTN allows subscribers to manage their mobile money, access MTN services, and solve their problems without having to call customer support. 
MTN, the company that created the app, stated that it adheres to the best privacy practices. However, some of its features aren't yet compatible with all mobile devices. 
While the Timeout feature may be convenient for some users, it's not suitable for everyone.
Interactive display
MTN has made changes to its MOMO app, a mobile money application available on smartphones. 
This new version includes a new interactive display and double security measures, including a one-time MTN pin and user PIN. It also comes with a timeout feature for added security. 
In addition to checking the balance and buying bundles, the MOMO app has other useful features, such as the ability to make a bank transfer, send money, and even donate.
The MoMo platform is targeted at the unbanked market. MoMo users can purchase airtime, data bundles, prepaid electricity, and a number of other financial products, all directly from their mobile phones. 
According to Felix Kamenga, MTN's Chief of Mobile Financial Services, the South African market has grown in size and is ready for new online services. 
This innovative platform allows customers to buy more quickly and easily than ever.
The MTN MoMo app is available for Windows 10/8/7 PC users as well as for iOS devices from Apple and Google Playstore. 
Although most apps are developed for mobile platforms, Android apps are compatible with Windows machines. 
By using an emulator, you can download and install the MTN MoMo App from the official MTN developer app. 
You can then start using the MTN MoMo app just as you would on your smartphone.
Access to balance
If you want to know your balance, the MTN MoMo app is the way to go. After downloading the app, you can access it from the home screen. 
To find your balance, you can tap on the "Balance" tab. This will bring up a screen where you can enter your customer number or mobile money PIN. 
From there, you can use it to pay your bills or make donations to organizations. Besides, you can use the "Pay Bill" tab to pay for goods and services at approved merchants.
However, if the MTN MoMo app is not loading, you may have a number of reasons for this. The server could be down for a few minutes or you may be using the wrong login credentials. 
To make sure that your login credentials are correct, check the status of the third-party social network service on your mobile phone. 
If the error message persists, you should check the server or the app itself to ensure that you have not missed any important notifications.
If you are looking for a fast way to check your MTN MoMo mobile money balance, you should use the MTN MoMo app. Its interface is more convenient and easy to use than its USSD counterpart. 
Additionally, you can see your balance at a glance, as well as make payments using your phone's keyboard. MTN MoMo is part of the MyMTNapp.
Payment options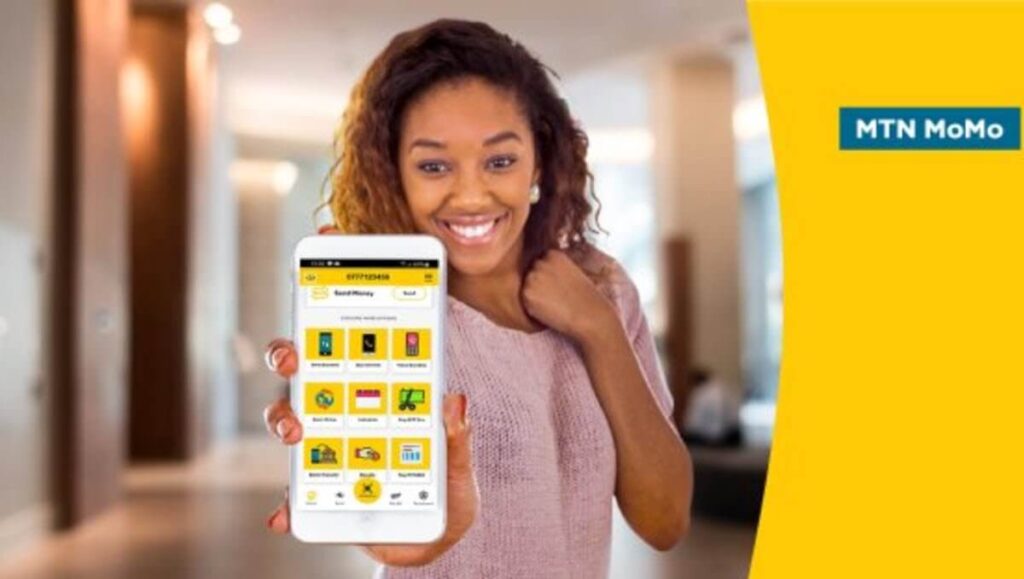 The MTN Momo app offers various payment options that you can use to pay your bills online. First, you need to subscribe to the MTN network. 
Next, enter your customer number, mobile money PIN, and security code. You can also pay for services from MTN such as buying data, airtime, or subscribing to Tidal. 
After that, you can choose to send money or receive payments from other MTN users.
The MTN MoMo app also offers payment options for goods purchased from shops. You can use your phone to pay for the goods using MTN Momo Pay by simply scanning a QR code on the receipt. 
You can also use the app to share your PIN and app, logout, and contact customer care. You can also use the app to pay your bills, subscribe to data and voice bundles, and pay your bills.
You can also purchase treasury bills with MTN MoMo. The process is fast, safe, and secure. You'll never have to queue, and there's no paperwork to deal with. 
Plus, you don't have to carry change because you can pay with your mobile phone. 
The only thing you'll need to make sure of is that you have the correct merchant ID. It's different from the wallet number.
Did we miss anything, if yes, hit our comments for feedback/corrections?
You're reading nowthendigital.com — which breaks the news about Uganda, Kenya, Nigeria, South Africa and the rest of the world, day after day. Be sure to check out our homepage for all the latest news, and follow NOW THEN DIGITAL on YouTube, Google, Web Stories, Google News, Medium, Twitter, Reddit, Pinterest, Linktr, Buy Me a Coffee, and Flipboard to stay in the loop.