The leading telecom provider, Airtel Uganda, has successfully acquired the 5G spectrum, and its deployment is set to commence in Kampala next week, marking a significant leap in connectivity and technological advancement.
KAMPALA, UGANDA | NOW THEN DIGITAL — Airtel Uganda, the leading telecommunications company, has announced the successful acquisition of the required 5G spectrum and is set to commence deployment in Kampala from the following week.
The Managing Director, Mr. Manoj Murali, made the exciting revelation during a press conference at Sheraton Kampala Hotel.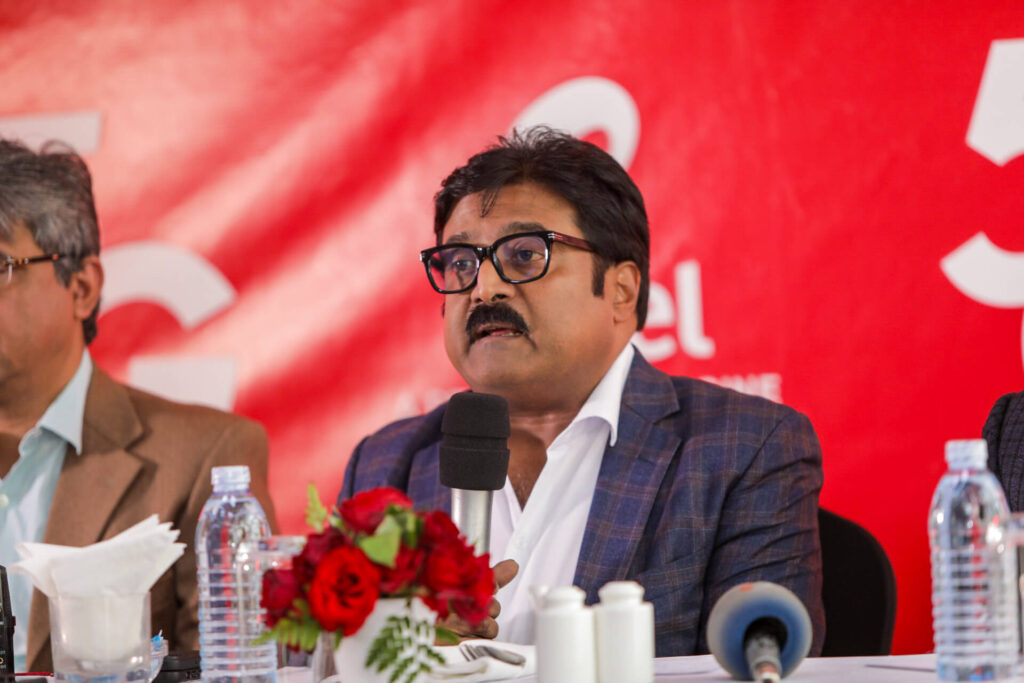 Transitioning to the Next Generation Network
In February 2023, Airtel Uganda declared that its existing 100% 4G network was fully 5G ready and had initiated the process of acquiring the necessary spectrum to launch this groundbreaking technology.
The company conducted successful tests at 11 sites in Kampala as part of the preparatory phase.
Unleashing the Power of 5G
5G, the 5th generation mobile network, facilitates an innovative network designed to connect virtually everyone and everything at exceptionally high speeds.
With higher multi-Gbps peak data speeds, enhanced reliability, massive network capacity, and a more uniform user experience, 5G revolutionizes connectivity on an unprecedented scale.
Today, we announced that we will be deploying the #Airtel5G Network. This is in line with our #AreasonToIMagine campaign that aligns with Airtel Africa's role in harnessing potential by delivering relevant solutions to consumers that enhance digital and financial inclusion. pic.twitter.com/zMmZaueTie

— Airtel Uganda (@Airtel_Ug) July 27, 2023
Enabling Enhanced Connectivity
Compared to its predecessor 4G, 5G is capable of supporting up to 1 million connected devices per square kilometer, a significant leap from 4G's capacity of 100,000 connected devices in a similar area.
This immense capability opens up a myriad of possibilities, enabling remote teams to collaborate on tasks like surgical procedures, facilitating shared online school classes, farmers sharing live video farming tips, and professionals engaging in video-based engineering tasks and gaming experiences.
Strategic Deployment in Kampala
Airtel has strategically planned to deploy 5G at 50 sites across Kampala, starting with prominent areas such as Parliament Avenue, Fairway Area, Speak Apartment, and Crested Towers.
Embracing the 5G Experience
Customers with 5G compatible devices can now embrace the transformative power of 5G technology. The deployment of 5G on all other 2500 Airtel sites throughout the country will take place on a site-by-site basis.
The specific rollout plans will be communicated through Airtel's official website and social media platforms.
Mr. Murali's Remarks on the Pioneering Milestone
Expressing his enthusiasm, Mr. Manoj Murali stated, "I am privileged to announce that the wait for 5G is over. We have gotten the required spectrum and shall begin deployment next week. We were able to transform the way people, businesses and communities connect and do business using 4G and are grateful to our partners for the support on that journey".
"5G will revolutionise the way people, businesses and industries connect and improve their productivity because of the super-fast internet speeds. We are deeply honoured to be delivering yet another Airtel first.", he added.
@AirtelUGMD: "5G will revolutionise the way people, businesses and industry connect and improve their productivity because of the super-fast internet speeds. We are deeply honoured to be delivering yet another Airtel first"#Airtel5G #AreasonToImage pic.twitter.com/mSG0me8hjJ

— Airtel Uganda (@Airtel_Ug) July 27, 2023
A Revolution in Connectivity
The introduction of 5G opens up a realm of possibilities, with its far-reaching applications extending to home broadband activities like gaming, virtual reality, and entertainment. In sectors such as manufacturing, commercial agriculture, and smart grids, 5G proves vital for condition monitoring and various industrial applications.
In the fields of health and education, 5G's fast High-Definition videos enable services like telemedicine and smart e-learning, revolutionizing access and delivery of essential services.
As Airtel Uganda pioneers this monumental technological leap, they express their gratitude to the regulator, UCC, partners such as Huawei and ATC, and the media for their support throughout this transformative journey.
With 5G, Airtel Uganda envisions empowering people, businesses, and industries alike, delivering yet another Airtel-first that will shape the future of connectivity in Africa.
Editor's Note: If you find any of our content to be inaccurate or outdated, please contact us at press@nowthendigital.com
You're reading nowthendigital.com — which breaks the news about Uganda, Kenya, Nigeria, South Africa and the rest of the world, day after day. Be sure to check out our homepage for all the latest news, and follow NOW THEN DIGITAL on YouTube, Google, Web Stories, Google News, Medium, LinkedIn, Twitter, Reddit, Pinterest, Linktr, Buy Me a Coffee, Truth Social, and Flipboard to stay in the loop.