In this article, we will describe what Airtel Wewole is, how it works, and why you should consider using it. Below are some of the advantages of using this new service.
KAMPALA | NOW THEN DIGITAL  — What is Airtel Wewole? It's a short-term mobile loan arrangement from Airtel Uganda that integrates into JUMO and uses a hidden algorithm to measure your loyalty to the service. 
Airtel Wewole is a new service from Airtel Uganda. This article will explain what it is, how it works, and why you should think about using it.

Airtel Uganda has introduced an extended repayment period of 60 days to reward its customers who pay their loans on time. This will make it easier for consumers to pay off their loans on time.

The Airtel Money platform, which was launched in 2012, is now primarily contributing to financial inclusion and a key point for financial inclusion, with more than 5 million customers as of the end of March 2019.

You can read our 

MTN Momo App Review

: Money that works for you.
We'll discuss what it is, how it works, and why you should consider using it. Listed below are some of the benefits of this new service. 
You may also find it useful if you're looking for a way to make a small purchase and are interested in getting a loan for a small expense.
Airtel Wewole is a short-term mobile loan arrangement
The Airtel Money business line is a mobile money service that works in partnership with a local bank. 
Through this service, customers can send money to their friends and family, pay utility bills and purchase goods in certain countries, deposit funds through a linked bank account, and withdraw cash from partnered ATMs. 
The service also facilitates microloans. It is available throughout the Group's footprint and is used by over 14.2 million customers.
Known as one of the leading telecommunication companies in Uganda, Airtel Uganda offers a variety of products and services; 2G, 3G, and 4G wireless voice, data services, and mobile commerce through its "Airtel Money" service.
According to the Uganda Communications Commission (UCC), as of March 2021, Airtel Uganda had 10 million subscribers out of the 28.3 million mobile network subscribers in the country. This translates into a 35.3 percent market share.
Airtel Uganda launched its mobile commerce service in 2012.
Today, Airtel Money is Uganda's primary contributor to financial inclusion and the key to financial inclusion, with more than 5 million customers as of 31 March 2019.
It integrates into JUMO
Following MTN's lead with the MoKash mobile money service, Airtel Wewole also offers financial services to its users. 
Through Wewole, only Airtel Money customers and agents can save and borrow money. The balance in their account will serve as their savings threshold. 
Jumo aims to expand its services in the African and Asian markets. Its revenue model involves a combination of partnerships and lending. The company declined to disclose its shareholders or its returns to investors.
JUMO is the market-leading banking as a service platform, enabling users to access funds instantly and at the lowest cost. 
The platform is designed to allow partners to offer new financial products and services to their customers, including savings and loans. This will further boost Airtel's Wewole product partnership. 
However, there are several challenges. JUMO will have to compete with traditional banks for new customers.
Wewole provides loan facilities to mobile money users through the Airtel Money platform. Users can access the service by dialing *185# and selecting option 8. 
The company claims that 2.5 million unique customers have used the Wewole loan product in Uganda this year. 
JUMO has disbursed over $3 billion worth of loans in seven African markets to date. As of November 2017, the service had disbursed 32 billion UGX to customers in Uganda.
Through JUMO's mobile banking app, customers can apply for loans and savings accounts through mobile phones. The service works as an integrator between mobile operators and banks. 
Customers can choose from a variety of saving and loan products, which can help them meet their goals. Its mission is to make finance accessible to the poorest. 
Airtel Wewole integrates into JUMO. So, why is this integration so important?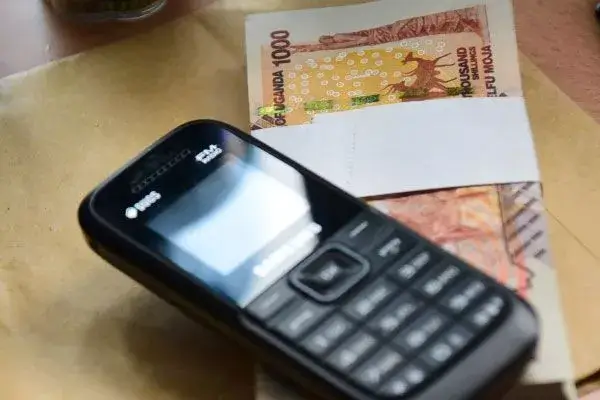 It offers a flexible repayment period
While other providers offer fixed and flexible payment periods, only Airtel Wewole allows customers to choose an extended repayment period. 
With a maximum repayment period of one month, late payments will incur a penalty of 10% of the loan amount. 
To reward its customers for timely payments, Airtel Uganda has introduced an extended repayment period of 60 days. This will make it easier for consumers to pay off their loan in time without any hassles.
The company's goal is to build a digital bank in Uganda, making financial services available to those who otherwise wouldn't have them. 
By utilizing an end-to-end banking technology stack, JUMO's products aim to increase financial inclusion by reducing the risk of financial exclusion for low-income borrowers. 
The company also utilizes advanced data science, machine learning, and flexible operating platforms to deliver financial products to customers.
Wewole has different loan products, ranging from Shs 1,500 to Shs 800,000. These loans are based on the applicant's need and credit rating. They are usually payable within seven to 30 days. 
Failure to repay a loan will result in a penalty, which will affect a borrower's credit rating and may limit the size of loans they can access in the future. 
Jumo World Uganda has disbursed over $3 billion to customers across seven African markets.
To qualify for an Airtel Wewole loan, a customer must have an active account with Airtel Money. The user must also have at least six months of transaction history in Airtel Money to qualify.
After applying, customers must bring their original National ID card and an active transaction history to pick up their new phone. 
A loan taken through this service can be paid off in two months, which makes it better than MTN Mokash.
It uses a hidden algorithm to measure your loyalty to the service
The Wewole service, which is a part of Airtel's money-management system, uses a hidden algorithm to determine a customer's loyalty. 
Customers can earn UGX 10,000 by paying for certain things or making a purchase, depending on their Wewole loyalty score. 
The amount of money that customers can earn through the Wewole system is also subject to change based on a customer's repayment behaviors and money statistics.
Did we miss anything, if yes, hit our comments for feedback/corrections?