Asiimwe Florence Akiiki is a prominent figure known for her noteworthy contributions in her field. This article aims to provide an overview of her life, starting from her early years, family background, education, and professional journey, up to her significant accomplishments.
KAMPALA, UGANDA | NOW THEN DIGITAL — Asiimwe Florence Akiiki is a renowned Ugandan lecturer, author, politician, and sociologist. She was born on February 15, 1960, in Masindi District, where she currently serves as the Member of Parliament in the 11th Parliament of Uganda.
Hon. Asiimwe is a member of the National Resistance Movement (NRM) political party.
Education and Early Life
Asiimwe Florence Akiiki obtained her secondary education from Trinity College Nabbingo and completed her A-level studies in 1981. She then proceeded to Makerere University in 1982 and earned a Bachelor of Arts in Sociology degree.
In 1990, she graduated from the Institute of Social Studies (ISS) in The Hague, Netherlands, with a Master of Arts degree in Development Studies.
Additionally, she holds a Diploma in Urban Management Planning from the Institute of Housing Studies, Rotterdam, Netherlands, which she obtained in 1993.
In June 2008, she graduated with a Doctorate (PhD) in Sociology from the University of Cape Town, South Africa.
Career and Professional Work Experience
Dr. Asiimwe Florence Akiiki has held various positions in her professional career. She served as a visiting scholar at Kyoto University and as a senior lecturer at the Department of Sociology and Anthropology at Makerere University from January 1993.
She also worked as a part-time lecturer at the University of the Western Cape. Furthermore, she held the position of District Urban Development Officer in Luwero, where she gained experience and insights into the dynamics, procedures, and challenges faced by local governments.
On 15th October 2020, Hon. Asiimwe was nominated as the NRM Flag bearer for the Women's Member of Parliament position in Masindi District. She was subsequently elected to represent Masindi District in the 11th Parliament of Uganda on January 14, 2021, with 44,680 votes.
In the 2016 General elections, she contested for the same position as an independent candidate but was unsuccessful.
Achievements and Awards
Asiimwe Florence Akiiki has made significant contributions to the field of sociology through her scholarly publications. In 2007, she co-authored a book, Community Mobilization Skills, with William Ngabu Kwemara.
Her most recent work, The Untold Stories: Gender and Homeownership in Urban Uganda, published in 2011, examines the challenges married women face in purchasing homes in Kampala, Uganda.
Hon. Asiimwe has published numerous articles in academic journals on gender dynamics, the impact of customary laws on inheritance, and related topics, with a particular focus on women and widows. Her research interests span the fields of economics, sociology, law, and history.
Controversies
In January 2023, Hon. Asiimwe Florence Akiiki was among thirteen NRM legislators who expressed interest in replacing Rt. Hon. Jacob Oulanyah as the Speaker of the 11th Parliament.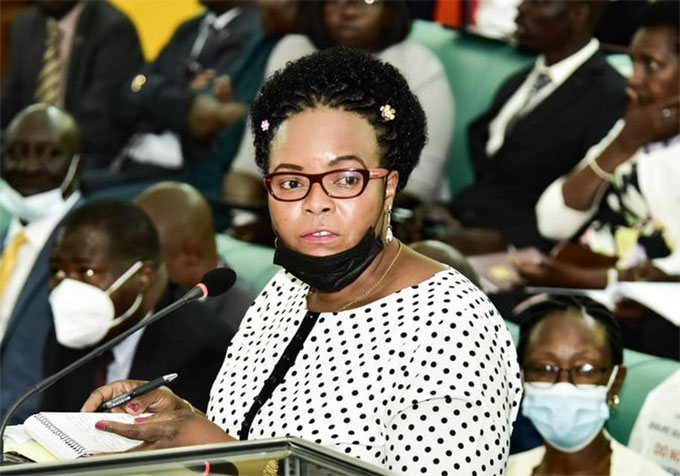 In another controversy, she abstained from voting for the censure of Persis Princess Namuganza, Uganda's State Minister for Lands, Housing, and Urban Development, following an investigative report that accused her of engaging in illegal activities in a land giveaway to investors for the construction of a satellite city at the Nakawa-Naguru Housing Estate.
The Ad-hoc Committee charged Namuganza with violating the House and its leadership.
Editor's Note: If you find any of our content to be inaccurate or outdated, please contact us at press@nowthendigital.com
You're reading nowthendigital.com — which breaks the news about Uganda, Kenya, Nigeria, South Africa and the rest of the world, day after day. Be sure to check out our homepage for all the latest news, and follow NOW THEN DIGITAL on YouTube, Google, Web Stories, Google News, Medium, LinkedIn, Twitter, Reddit, Pinterest, Linktr, Buy Me a Coffee, and Flipboard to stay in the loop.