BRICS is expanding its membership. Six new countries will join the bloc: Argentina, Egypt, Ethiopia, Iran, Saudi Arabia, and the United Arab Emirates (UAE).
NAIROBI, KENYA | NOW THEN DIGITAL — BRICS, comprised of Brazil, Russia, India, China, and South Africa, is set to welcome six new members: Argentina, Egypt, Ethiopia, Iran, Saudi Arabia, and the United Arab Emirates (UAE).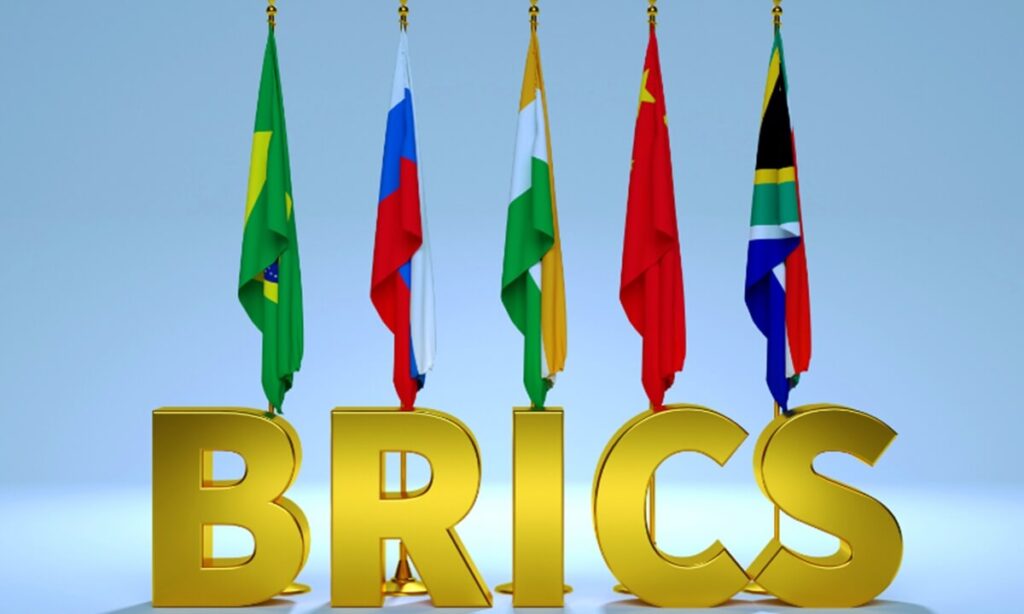 The announcement of these new members was made by South African President and BRICS Chairperson, H.E Cyril Ramaphosa. The leaders came to this decision during the XV BRICS Summit and adopted the Johannesburg II Declaration.
Ramaphosa stated, "BRICS Leaders have reached a consensus on the expansion guidelines of admission to BRICS. We have decided to invite the Argentine Republic, the Arab Republic of Egypt, the Federal Democratic Republic of Ethiopia, the Islamic Republic of Iran, the Kingdom of Saudi Arabia and the United Arab Emirates to become full members of BRICS from 1 January 2024."
Starting from January 1, 2024, Argentina, Ethiopia, Iran, Saudi Arabia, Egypt, and the UAE will become full members of BRICS, according to Mr. Ramaphosa.
#BRICSza | H.E. President Ramaphosa . Johannesburg II Declaration adopted . The XV Summit has adopted guiding principles on the BRICS EXPANSION.Following countries invited to join .

Argentina
Egypt
Ethiopia
Iran
Saudi Arabia
UAE

To take effect from the 1st of January 2024 pic.twitter.com/OOa9uqCXqs

— BRICSza (@BRICSza) August 24, 2023
Chinese President Xi Jinping, whose nation wields significant power within this non-western collective representing a quarter of the global economy, hailed this as a historic and rejuvenating development for BRICS cooperation.
He emphasized that it would invigorate their cooperative mechanism and enhance efforts toward global peace and development.
"The expansion is also a new starting point for Brics cooperation. It will bring new vigour to the Brics cooperation mechanism and further strengthen the force for world peace and development." Chinese president, Xi Jinping said.
Ethiopian Prime Minister Abiy Ahmed also expressed his enthusiasm, labeling it a significant moment for his nation and affirming Ethiopia's commitment to fostering an inclusive and prosperous global order.
A great moment for #Ethiopia as the BRICS leaders endorse our entry into this group today. Ethiopia stands ready to cooperate with all for an inclusive and prosperous global order. pic.twitter.com/BPspm8C0jm

— Abiy Ahmed Ali 🇪🇹 (@AbiyAhmedAli) August 24, 2023
The expansion of BRICS was a central topic during the three-day summit in Johannesburg, exposing divisions within the bloc over the process of admitting new members. Despite these differences, consensus was reached on the guiding principles and criteria for expansion.
Around 50 heads of state and government attended the summit, underscoring the appeal of BRICS' message.
US officials downplayed the bloc's emergence as a geopolitical rival, characterizing it as a diverse collection of countries, both friends and rivals.
Brics leaders collectively held the belief that the international system was overly dominated by Western states and institutions, neglecting the interests of developing nations.
Brazilian President Luiz Inácio Lula da Silva noted that with the addition of these six new members, BRICS will represent 46% of the global population and a significant portion of its economic output.
According to statistics from the World of Statistics, BRICS now represents a combined GDP of $30.76 trillion, equating to 30% of the global economy. This underscores the bloc's substantial economic influence on the global stage.
BRICS membership (GDP):

🇧🇷 Brazil: $2.08 trillion
🇷🇺 Russia: $2.06 trillion
🇮🇳 India: $3.74 trillion
🇨🇳 China: $19.37 trillion
🇿🇦 South Africa: $399 billion

Join BRICS starting from January 1st, 2024:

🇦🇷 Argentina: $641 billion
🇪🇬 Egypt: $387 billion
🇪🇹 Ethiopia: $156…

— World of Statistics (@stats_feed) August 24, 2023
The summit accentuated differences with the West regarding the Ukraine conflict and Russia's support from its Brics partners amidst global isolation. While South Africa, China, and India refrained from condemning Russia's actions, Brazil chose not to align with Western efforts against Moscow.
Editor's Note: If you come across any inaccurate or outdated content, kindly reach out to us at press@nowthendigital.com for immediate assistance.