CD Baby, the pioneering DIY distributor, has announced the appointment of Faryal Khan-Thompson as senior vice president of marketing and community engagement.
CUPERTINO, CALIFORNIA | NOW THEN DIGITAL — CD Baby, the renowned DIY distributor, has named Faryal Khan-Thompson as its new senior vice president of marketing and community engagement.
With an extensive background in marketing and the music industry spanning over 15 years, Khan-Thompson most recently held the position of vice president of international at TuneCore.
During her tenure, she oversaw the distributor's expansion efforts and product localization in more than 30 markets.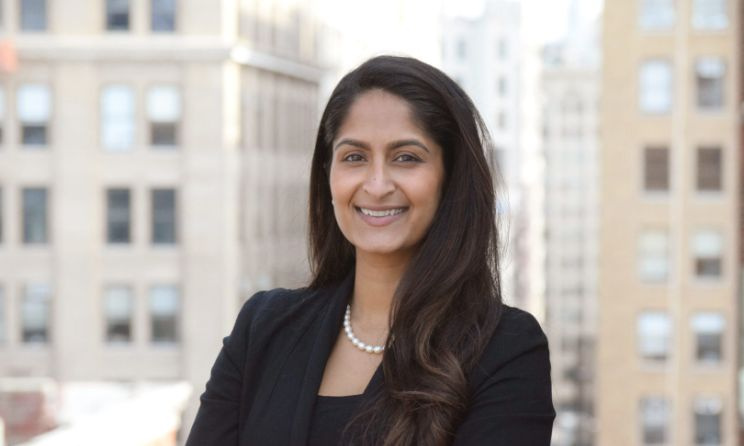 A Commitment to Artist Welfare and Global Music Industry Development
Faryal Khan-Thompson's appointment aligns with CD Baby's focus on artist welfare and promoting a diverse and inclusive global music industry.
She serves as an active advisor to UK charity Black Lives in Music and was recognized this year as the recipient of the Women In Music Canada International Leader of the Year award.
Responsibilities and Vision for CD Baby
Reporting to Christine Barnum, CD Baby's chief revenue officer, Khan-Thompson will play a key role in shaping the company's marketing strategy, branding initiatives, and international growth. She will also oversee the development of CD Baby's artist education and engagement programs.
With her expertise and passion for supporting independent artists, Khan-Thompson aims to solidify CD Baby's position as the leading provider of music distribution services.
CD Baby's President on Khan-Thompson's Appointment
Scott Williams, President of CD Baby, expressed his excitement about Khan-Thompson joining the team during this transformative phase for the company. He emphasized CD Baby's commitment to putting creators first and highlighted their shared goal of empowering artists to succeed on their own terms.
As CD Baby celebrates its 25th anniversary alongside its vast community of over one million active artists and nearly 12 million tracks, Williams believes Khan-Thompson's leadership and vision will be instrumental in the company's continued success.
"CD Baby has always been creator-first, and by aligning our growth with that of our diverse roster of artists, we succeed when they do. We're proud to be celebrating our 25th anniversary alongside more than a million artists that work with us.", he said.

"We are thrilled to welcome Faryal to the team during this exciting time of transformation and evolution for our company and are confident that her leadership and vision will play a pivotal role in CD Baby's continued success.", he added.
CD Baby's Legacy and Future
Founded in 1998, CD Baby quickly established itself as a trailblazer in the DIY space. The company was at the forefront of offering digital distribution services to independent artists and formed early partnerships with platforms like Apple's iTunes. In 2019, CD Baby's parent company, AVL Digital, was acquired by Downtown Music Holdings.
With a current roster of over one million active artists and a catalog of nearly 12 million tracks, CD Baby remains dedicated to empowering artists with the tools and support they need to thrive. As the company enters its 25th year, it continues to prioritize artist-first pricing, development plans, and industry-leading royalty payments.
CD Baby's suite of artist, promo, and marketing tools will evolve in 2023 while maintaining the popular one-time fee and revenue share model that fosters mutual growth and avoids hidden fees associated with subscription-based platforms.
Editor's Note: Please contact press@nowthendigital.com if you find any of the content to be inaccurate or outdated. 
You're reading nowthendigital.com — which breaks the news about Uganda, Kenya, Nigeria, South Africa and the rest of the world, day after day. Be sure to check out our homepage for all the latest news, and follow NOW THEN DIGITAL on YouTube, Google, Web Stories, Google News, Medium, LinkedIn, Twitter, Reddit, Pinterest, Linktr, Buy Me a Coffee, Truth Social, and Flipboard to stay in the loop.