Kampala, Uganda | NOW THEN DIGITAL — Karole Kasita is actively preparing for her upcoming concert on November 17th to ensure a flawless performance.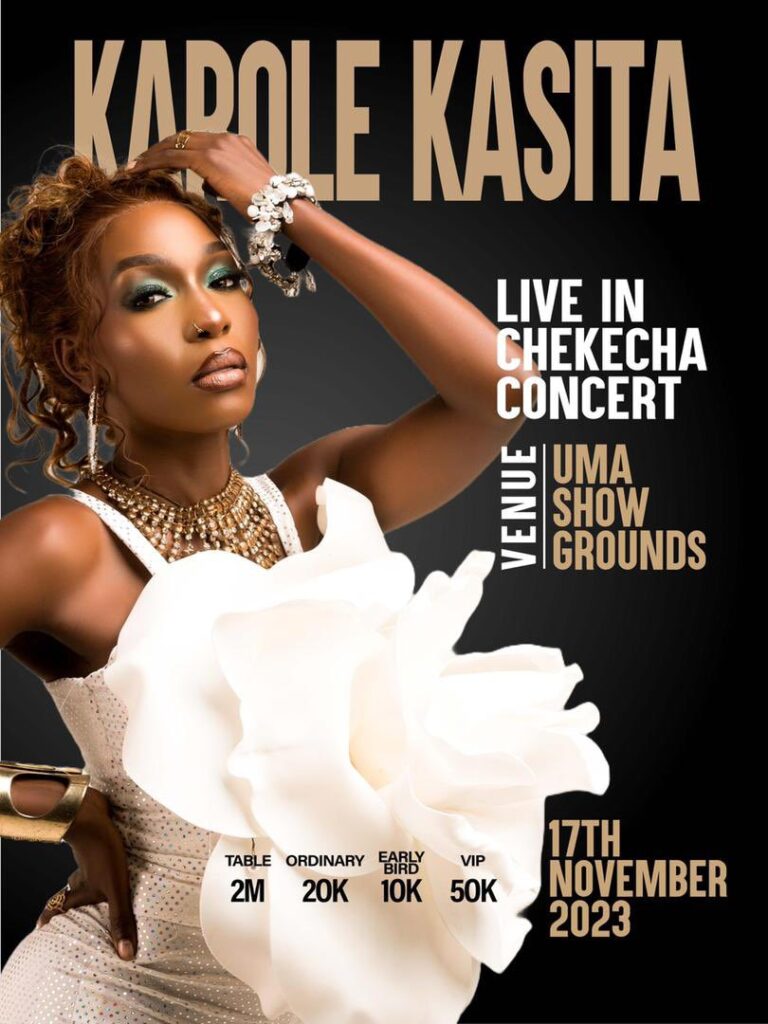 The confirmation of her concert on November 17, 2023, came on September 25th, as announced by Karole Kasita herself. The venue for this eagerly anticipated event is the UMA Showgrounds in Lugogo, with further details set to be unveiled shortly.
This marks her first major concert since the mini-concert at Fame Lounge on December 19, 2019. Fans eagerly await her performance, where she will showcase her past hit songs.
Known for her remarkable energy on stage, Karole Kasita is leaving nothing to chance. Her rehearsals for what she dubs "the unmissable concert" are already underway, and she expresses confidence as she continues to prepare for the big day.
VIDEO: @KaroleKasita confirms she'll be staging the #ChekechaLiveConcert on the 17th of November, 2023.

Here's what you should expect on the show #MidMorning2Koone pic.twitter.com/zSnRrD8iJu

— 100.2 Galaxy FM Zzina! (@GalaxyFMUg) September 26, 2023