Christophe Galtier may be familiar to you, but who is he? Let's take a look at his background, career, experience, and style of play.
KAMPALA | NOW THEN DIGITAL — The name Christophe Galtier has been mentioned before, but who is this professional soccer manager? Let's take a closer look at his background, career, experience, and style of play.?
As a result of his success, Galtier agreed to become Paris Saint-Germain's manager on 5 July 2022, replacing Mauricio Pochettino.

Christophe Galtier faces the pressure of leading Paris Saint-Germain to another Ligue 1 title as Paris Saint-Germain's new head coach.

Galtier's first task will be to manage PSG's superteam, which includes Neymar, Kylian Mbappe, and 

Lionel Messi

.

Read also: A Profile of 

Nigerian Footballer Taiwo Awoniyi

, who has joined 

Nottingham Forest

.
Did you know that he used to play for a French club? Did you also know that he's now the manager of Ligue 1 club Paris Saint-Germain? 
If so, this article will give you a brief introduction to Christophe Galtier. We'll look at his background, career, experience, and style of play.
Christophe Galtier
Christophe Galtier is a French professional football manager and a former player. He currently manages Ligue 1 club Paris Saint-Germain. 
He has played for several clubs including Marseilles, Lille, Toulouse, Angers, and Nîmes.
He won the Ligue 1 title with Lille 2020-21, finishing one point ahead of PSG. It was Lille's first league title in ten years. 
The team's success came in part because of the way Christophe Galtier utilized young prospects. The Frenchman is a former player, having played for both Marseille and Lille. 
During his time with Marseille, he honed his coaching skills as an assistant manager at different clubs.
While PSG has some of the best players in the world, their attack has lacked discipline. Under Pochettino, they were prone to conceding too easily. 
They once conceded three goals in a single half against Real Madrid. The new manager will be given a palatial dressing room and world-class players. But the challenge will be immense. 
Christophe Galtier must prove his worth in the role of manager.
A former Lille player and coach Christophe Galtier has a rich and distinguished career. 
His tactical acumen and player management have earned him numerous individual awards. He won the UNFP's best Ligue 1 manager award on three occasions. 
He is now the head coach of PSG. 
The French League has a rich history of promoting players, but it is difficult to replace a proven manager. So, what makes Christophe Galtier such a good choice for the position?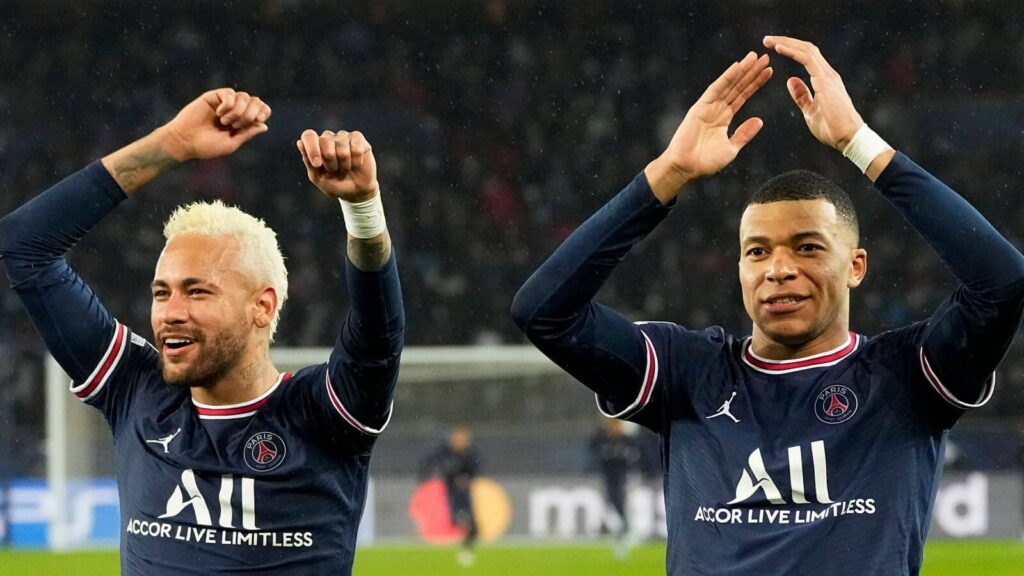 Career
Christophe Galtier is a French football manager. He took over the reins at Lille in December 2017 after eight years at Saint-Etienne. 
During his time at Saint-Etienne, he won the Manager of the Year award and the Coupe de la Ligue. 
When he took over at Lille, the team was sitting 18th. In the 2020/21 season, Lille finished 17th and Troyes finished 19th.
A heavyweight in French football, Christopher Galtier made his head coaching debut in 2009 at the ASSE. He was voted Ligue 1's best coach that season, tying with Carl Ancelotti. 
He then added freelance work with the OGC Nice and won the Coupe de France thirteen times. That record is unsurpassed by any coach in French football. 
The list is long, but the impressive list of accolades is certainly worth a look.
After leaving Marseille, Galtier opted for a coaching career. After holding similar positions at Bastia and Aris, he became Alain Perrin's assistant. 
Perrin had been the head coach of several French clubs, including Saint-Etienne. Galtier replaced Perrin as Saint-Etienne manager in 2009 and the club's season-long run included two top-half finishes.
A good example of this is Lille's recent resurgence. In the 2018/19 season, Lille finished fourth, one point behind Rennes. 
Galtier revised his strategy for the 2020/21 season, replacing his 4-2-3-1 with a more defensive one. 
This strategy gave Lille the ability to play in tight spaces, while giving them the freedom to attack the ball. Galtier's tactics worked well, and the team improved.
Experience
French professional football manager Christophe Galtier replaced Mauricio Pochettino as Paris Saint-Germain's head coach. 
The former Nice head coach has signed a two-year deal with the club. He will have his work cut out, as the team boasts Kylian Mbappe and Neymar. 
"I am delighted to work with all of these talented players as well as the top-level staff here at the club. We acknowledge everything that Paris Saint-Germain represents in French and international football," Galtier said.

"My focus is on ambition, hard work and making the most of the team's potential. I am delighted to become head coach of this team and to be on the bench at the magnificent Parc des Princes, a stadium that embodies a passion for football," he added.
Galtier grew up in Marseille and played for clubs such as Lille, Nimes, and Liaoning. After retiring from playing, he started his coaching career with Marseille.
The French manager began his managerial career at Marseille and has since coached teams such as Angers, Nimes, and Toulouse. He later worked with a struggling club in China as a head coach. 
In 2009, Galtier was appointed head coach of Saint-Etienne, a club with a dismal history. His success at Saint-Etienne allowed him to stay in the top flight, and he led the club to its first trophy in more than 30 years.
As manager of Lille, Galtier has a successful track record. He took the club from relegation to Champions League qualification in 18 months. 
Following the release of Bielsa, Lille's season in France saw a difficult period, but Galtier's success made the team a contender for the title. 
In his first season, Lille qualified for the Champions League.
The Frenchman's success in his first year at OGC Nice has been impressive. His team has improved substantially since he took over. 
PSG are expected to win the Ligue 1 title next season, but it is his Champions League success that will decide his fate in Paris. 
Following the failure of Pochettino, Galtier will be tasked with turning PSG's fortunes around.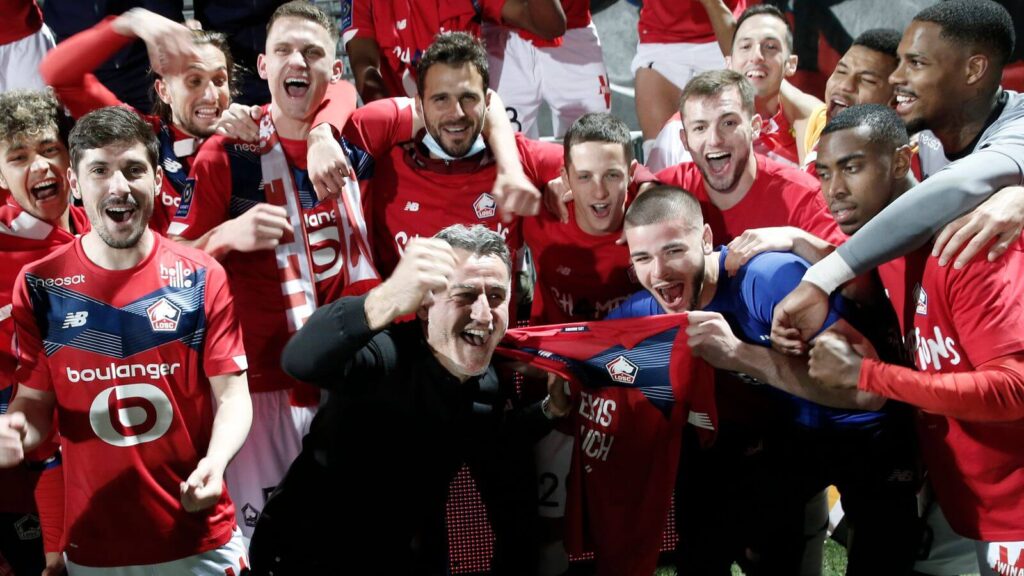 Style of play
The style of play of Christopher Galtier can be summed up in two words – counter-attacking. Lille's defensive style involves pressing opponents from behind. 
Lille does not counter-press relentlessly like Liverpool's Gegenpressing.
Instead, they initiate a pressing attack by applying pressure to the opponents' center backs and fullbacks, cutting their passing lane in half. 
Another striker remains central, cutting the passing lane to the deeper midfielder.
As a manager, the style of play of Christopher Galtier is often described as aggressive. St Etienne's style of play is characterized by aggressive football. 
It is often seen in the Premier League but is not necessarily the best style for a French side. In St Etienne, Galtier's style of play reflects the extremes of Ligue 1.