Nigerian singer, David Adeleke, popularly known as Davido, recently revealed that he and American artist Chris Brown are working on a joint album.
CALIFORNIA, UNITED STATES | NOW THEN DIGITAL — Nigerian singer David Adeleke, popularly known as Davido, has revealed that he and American counterpart Chris Brown are collaborating on a joint album.
During a guest appearance on the Bootleg Kev podcast, the 30 Billion Gang leader shared exciting details about their upcoming project, stating that they have already recorded ten songs together.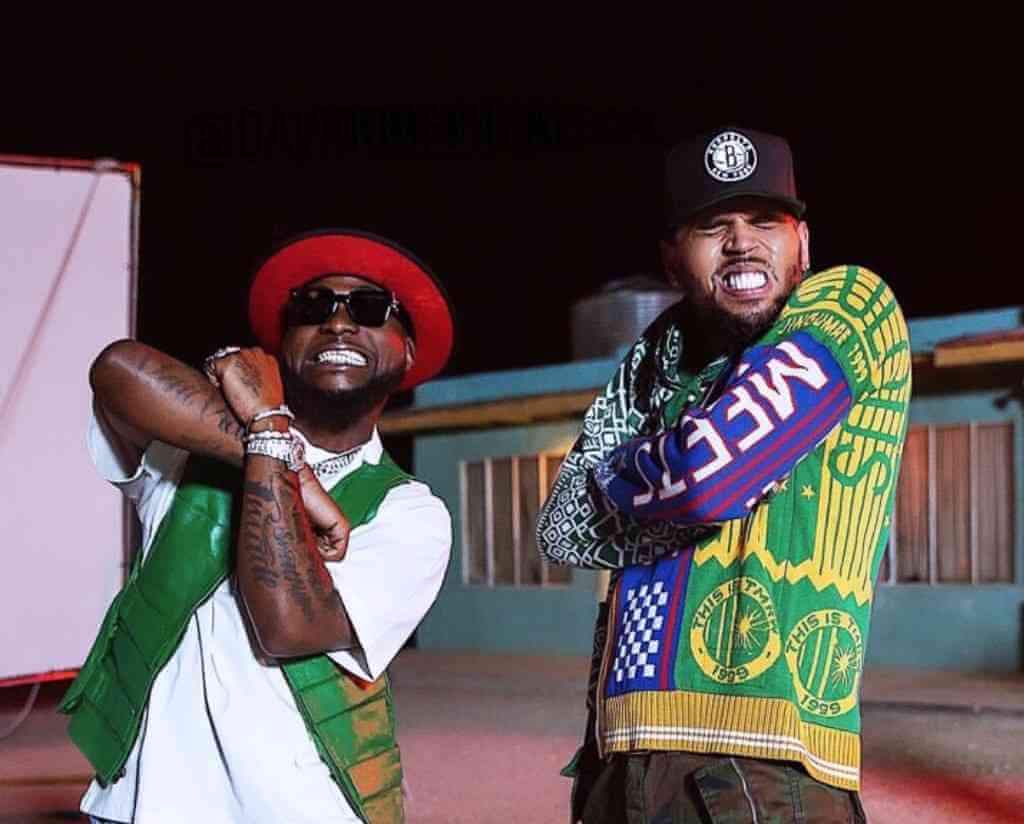 Fans and music enthusiasts eagerly anticipate the release of Davido and Chris Brown's joint album, which promises to bring together their unique styles and talents in a memorable musical experience.
The Revelation
In the interview with Bootleg Kev, a renowned hip hop radio personality, Davido expressed his desire to collaborate on an album with Chris Brown.
He emphasized his admiration for the American artist, highlighting their chemistry and the shared creative vision they possess. According to Davido, they have been working closely and have a stash of unreleased music waiting to be unveiled.
"If I were to do a collab project or collab album with anyone from the states, it will definitely be Chris," Davido said.

"Me and Chris got like 10 songs people haven't heard. We've definitely talked about doing an album."
Positive Collaboration Experience
Davido spoke highly of Chris Brown, commending his professionalism and dedication to their collaborative projects.
He acknowledged that Chris Brown not only contributes his musical talents but also actively participates in video shoots and joins collaborators on tour. This synergy between the two artists has undoubtedly fueled their success and strengthened their bond.
Future Collaborations
While Davido is excited about his ongoing collaboration with Chris Brown, he also expressed his eagerness to work with other prominent artists.
He mentioned his interest in collaborating with American R&B crooner SZA and reggaeton sensation Bad Bunny. Davido's enthusiasm for expanding his musical horizons demonstrates his commitment to creating diverse and dynamic music.
Past Collaborations
Davido and Chris Brown have a history of successful collaborations. In 2019, they released the hit single 'Blow My Mind,' which garnered widespread acclaim. Additionally, Davido featured on the deluxe version of Chris Brown's album 'Brezzy' in the previous year, further solidifying their artistic partnership.
Anticipation for the Joint Album
With the revelation of their joint album, fans of Davido and Chris Brown can eagerly await the musical fusion that awaits them. As the two talented artists continue to work on their collaborative project, anticipation builds for the release of their fresh and exciting tracks.
Stay tuned for further updates on this highly anticipated musical venture between Davido and Chris Brown.
Editor's Note: If you find any of our content to be inaccurate or outdated, please contact us at press@nowthendigital.com