In a powerful interview on Gary Neville's "The Overlap," Dele Alli, the talented Everton midfielder and England international, bravely shared deeply personal experiences from his childhood.
CUPERTINO, CALIFORNIA | NOW THEN DIGITAL — In a candid interview on Gary Neville's "The Overlap" program, England international and Everton midfielder, Dele Alli, bravely revealed the harrowing experiences he endured during his childhood.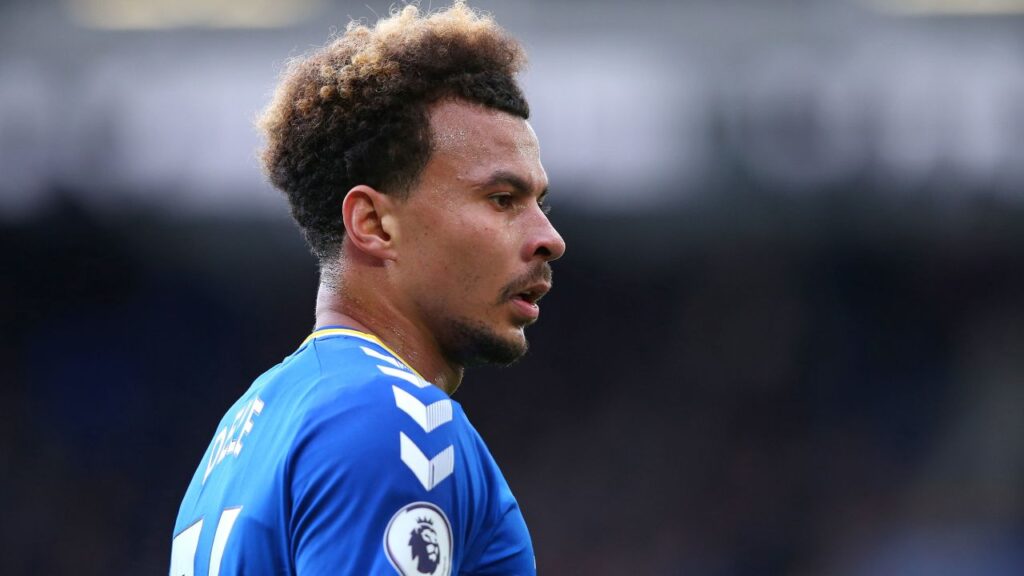 Alli disclosed that he was sexually abused at the age of six by his mother's friend and shared the subsequent challenges he faced, including addiction to sleeping tablets.
The football star also discussed his recent stint in rehab and expressed gratitude towards his adoptive family and the support he received from Everton.
Early Trauma and a Journey to Recovery
At the tender age of six, Alli revealed that he experienced sexual abuse, a traumatic event that had a profound impact on his life. He then recounted his troubled youth, sharing how he turned to smoking and dealing drugs by the age of eight, influenced by an older individual who encouraged his involvement.
At the age of 11, he endured a terrifying incident of being hung off a bridge by someone from the neighboring estate. However, at the age of 12, his life took a positive turn when he was adopted by a loving and supportive family who played a pivotal role in his healing process.
"At six, I was molested," the Everton midfielder told Gary Neville on The Overlap.

"I was sent to Africa to learn discipline. Then I was sent back. Seven, I started smoking. Eight I started dealing drugs, selling drugs."

"Eleven, I was hung off a bridge by a guy from the next estate. At 12, I was adopted. And from then, I was adopted by an amazing family, I couldn't have asked for better people to do what they've done for me… If God created people, it was them. They are amazing and have helped me a lot."
Addiction Struggles: Shedding Light on a Widespread Issue
Alli bravely acknowledged his addiction to sleeping tablets, emphasizing that it is a problem that extends beyond his personal experience and is more prevalent in football than people may realize.
The midfielder's disclosure sheds light on the challenges faced by professional athletes, highlighting the need for greater awareness and support for addiction and mental health issues within the sporting community.
"I got addicted to sleeping tablets and it's probably not a problem only I have. I think it's something that's going around more than people realise in football."

"I was in a bad place mentally. I decided to go to a modern rehab facility that deals with addiction and mental health and trauma. I felt it was time for me. You can't be told to go there, you have to make the decision yourself."
Finding Strength in Recovery
Following a loan spell at Besiktas last season, Alli returned to England and discovered he needed surgery, which exacerbated his mental state. Recognizing the urgency to seek help, he made the courageous decision to enter a modern rehab facility that specializes in addiction, mental health, and trauma.
Acknowledging the immense support he received from Everton during this challenging period, Alli expressed his gratitude and emphasized the importance of a compassionate and understanding environment for those navigating difficult personal journeys.
Alli's openness about his recent struggles serves as an inspiration to others, encouraging dialogue and understanding surrounding sensitive topics within the football community and society at large.
By sharing his own experiences and undergoing a transformative journey to recovery, Alli aims to inspire others to open up about their own challenges and seek the necessary help. His bravery serves as a reminder of the importance of mental health support within the football community and society at large.
Editor's Note: Please contact press@nowthendigital.com if you find any of the content to be inaccurate or outdated.