Mumbere was arrested on November 27, 2016, following a military invasion of the kingdom, which resulted in the deaths of over 150 people.
KAMPALA, UGANDA | NOW THEN DIGITAL — The Director of Public Prosecutions, Jane Frances Abodo, has decided to drop all charges against the Omusinga Charles Wesley Mumbere of Rwenzururu and 217 others.
This comes after the suspects applied for amnesty, and their applications were submitted to the Office of the Director of Public Prosecutions (ODPP) for review.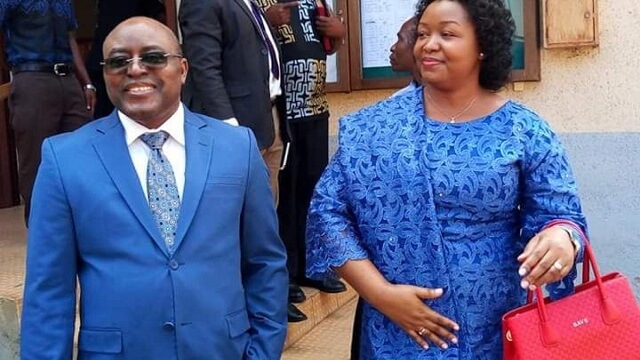 The Director of Public Prosecutions, Jane Frances Abodo, has decided to withdraw all charges against Rwenzururu King Charles Wesley Mumbere and his subjects. This development comes after the charges were presented before the International Crimes Division-ICD Court, presided over by Lady Justice Alice Komuhangi Khaukha. The withdrawn charges include murder, terrorism, treason, malicious damage to property, attempted murder, and aggravated robbery, among others.
Amnesty Granted after Consideration
Jacqueline Okui, the spokesperson for the ODPP, confirmed that the charges have been dropped as the individuals qualified for amnesty. "Upon considering them, she found that they qualify for amnesty," Okui stated.
Background of the Case
Mumbere was arrested on November 27, 2016, following a military operation in the kingdom that resulted in the death of more than 150 people. Later, on December 15, 2016, his premier, Thembo Kitsumbire, and 202 kingdom pages were arrested.
The group was subsequently brought before Jinja High Court, where Eva Luswata presided over the case. They faced charges of murder, treason, and aggravated robbery.
Court Proceedings and Bond Grant
In January 2017, Mumbere was granted a non-cash bond of Shs 100 million, with his sureties also required to sign a non-cash bond of Shs 100 million each. The court imposed restrictions on his movements during the trial, limiting him to the districts of Kampala, Wakiso, and Jinja.
On March 16, 2017, Eva Luswata released Kitsumbire on a non-cash bond of Shs 75 million, while his sureties were bonded Shs 100 million each.
Previous Calls for Investigation and Bail Release
In December 2016, a group of Members of Parliament from the Rwenzori sub-region petitioned the International Criminal Court (ICC) to investigate the Kasese killings, where over 100 civilians were allegedly killed and many injured.
In 2019, Kasese leaders, including former leader of opposition in parliament Winnie Kiiza, threatened to seek the International Criminal Court's intervention against President Museveni, Maj. Gen Peter Elwelu, and Assistant Inspector General of Police Asuman Mugenyi over the attack on the Rwenzururu kingdom.
Furthermore, in December 2022, six Rwenzururu kingdom royal guards were released on bail by the International Crimes Division of the High Court.
These individuals had spent over six years on remand at Jinja Main Prison and were granted bail due to their advanced age and deteriorating health conditions. They were among the 49 royal guards who were arrested along with King Mumbere.
Moving Forward
The dropping of charges against Omusinga Charles Wesley Mumbere and the other individuals marks a significant development in this long-standing case. It remains to be seen how this decision will impact the future of the Rwenzururu kingdom and the pursuit of justice for the Kasese killings.
Editor's Note: If you find any of our content to be inaccurate or outdated, please contact us at press@nowthendigital.com