Flavia Tumusiime, the popular media personality of Capital FM, has recently given birth to a
set of twins, bringing immense joy to her and her husband, NTV presenter Andrew Kabuura.
KAMPALA, UGANDA | NOW THEN DIGITAL — On May 19, 2023, popular Capital FM Media personality Flavia Tumusiime gave birth to a set of twins, bringing joy and excitement to her and husband Andrew Kabuura.
The couple, who already welcomed their first son Liam Kabuura on April 10, 2020, at Nakasero Hospital, now has an expanded family with the arrival of their two baby boys.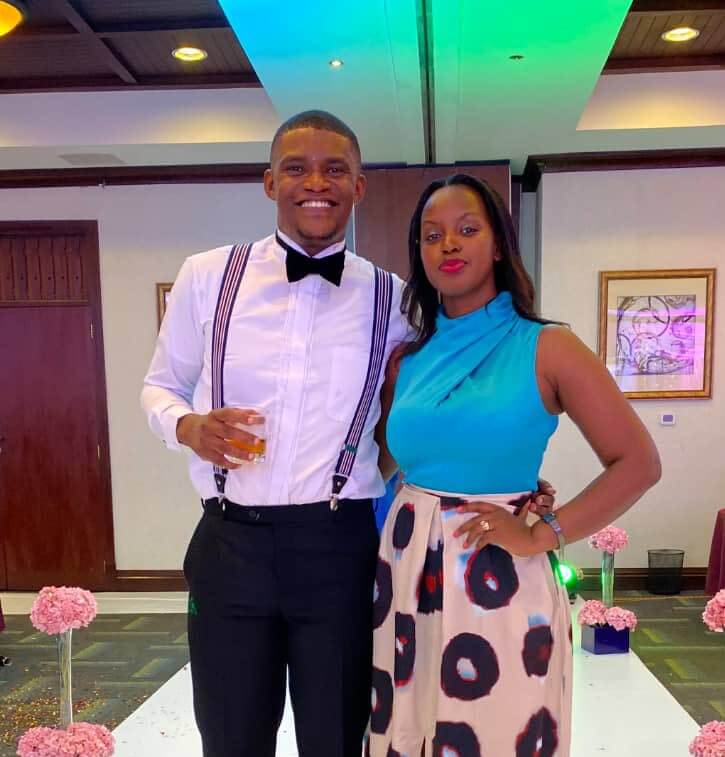 Announcement on Social Media
The delightful news of the twins' birth was shared by Andrew Kabuura himself on his social media accounts.
Expressing his gratitude to God, Kabuura took to social media to announce the arrival of Enzo Kakuru Kabuura and Ethan Kato Kabuura, while also playfully embracing his new title as a "Salongo."
He shared his excitement and joy as the couple's family now grows to a total of five members.
Healthy Arrival
Flavia Tumusiime successfully gave birth to the twins at a hospital that has not been disclosed.
The mother and the newly born babies are reported to be in good health, thanks to the attentive care and supervision provided by the medical team.
Overwhelming Congratulations
Since the announcement, the couple has been inundated with congratulatory messages from the public. Their happiness and delight at the arrival of their twins cannot be contained, and they appreciate the support and well-wishes received from all around.
The birth of Enzo Kakuru Kabuura and Ethan Kato Kabuura marks a joyous milestone for Flavia Tumusiime and Andrew Kabuura as they embark on this new chapter of parenthood, cherishing their growing family.
We thank the Lord. Today our family expanded to 5.

Enzo Kakuru Kabuura & Ethan Kato Kabuura are finally here. Nnalongo & the boys are healthy. ❤️

Note: I'm a SSALONGO! pic.twitter.com/bOv4kg4Q0H

— Andrew Kabuura. (@andrewkabuura) May 19, 2023
Editor's Note: If you find any of our content to be inaccurate or outdated, please contact us at press@nowthendigital.com