At the time of her death, Joemat-Pettersson, aged 59, was entangled in accusations related to an alleged bribery attempt.
NAIROBI, KENYA | NOW THEN DIGITAL — Pemmy Majodina, the ANC chief whip, has confirmed the passing of former minister Tina Joemat-Pettersson, who also served as the chairperson of the portfolio committee on police.
The news of her death has been met with deep sadness among her colleagues and the political community.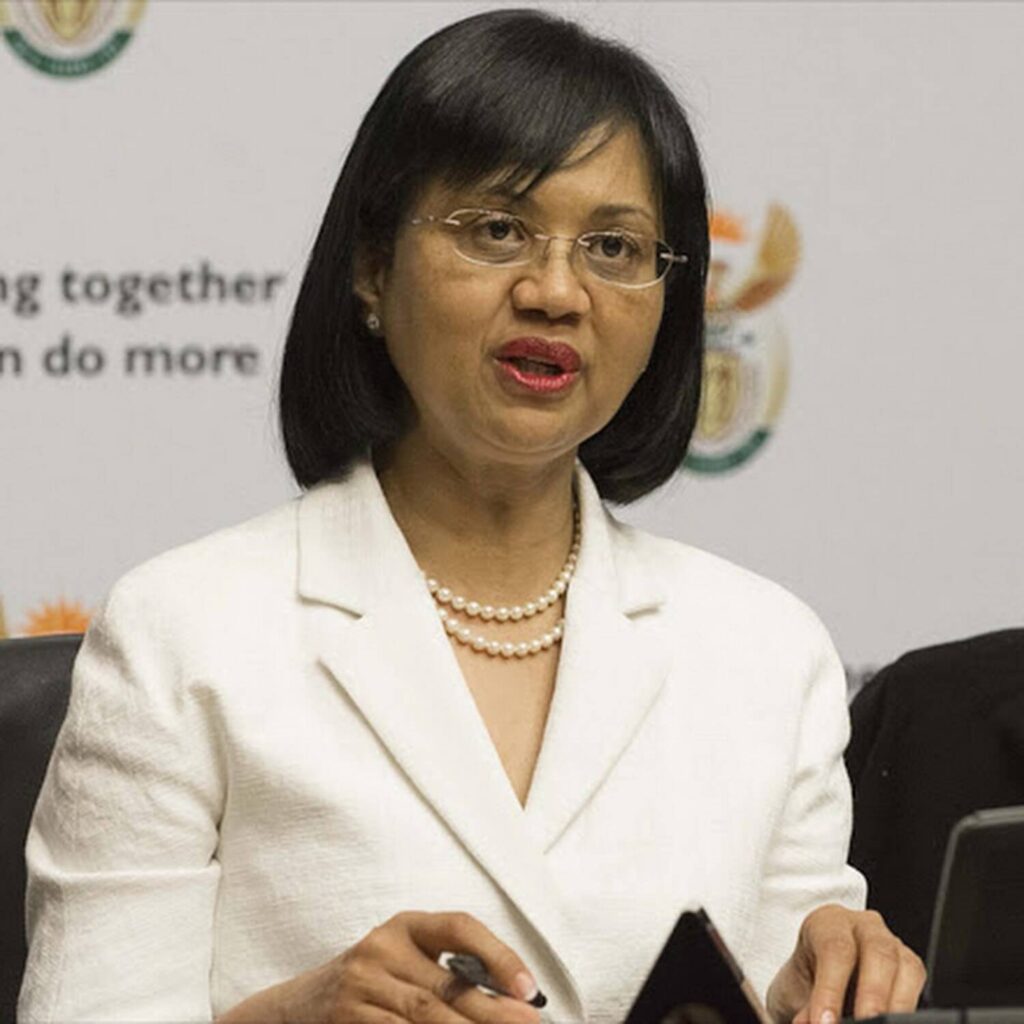 Accusations and Bribery Scandal Surrounding Joemat-Pettersson
At the time of her death, Joemat-Pettersson, 59, was embroiled in allegations involving a bribery attempt.
It was claimed that she had attempted to solicit a bribe from the husband of suspended Public Protector Busisiwe Mkhwebane, in an effort to make an inquiry into Mkhwebane's fitness to hold office disappear.
Denials and Extortion Case
Joemat-Pettersson, along with Qubudile Dyantyi, the chairperson of the inquiry, and Pemmy Majodina, all publicly denied the allegations.
However, Mkhwebane's husband, David Skosana, alleged that Joemat-Pettersson had facilitated the bribe. As a result, Skosana has since opened a case of extortion.
Political Career and Controversies
Joemat-Pettersson was a member of the national working committee of the ANC and had previously served as a Cabinet minister under former president Jacob Zuma. However, she lost her position during a reshuffle in 2017.
Throughout her career, Joemat-Pettersson faced scrutiny for various controversies, including the illegal sale of 10 million barrels of strategic oil reserves at significantly below market value in 2015 when she held the position of energy minister.
Additionally, in 2014, former Public Protector Thuli Madonsela found that Joemat-Pettersson, who was then fisheries minister, had acted recklessly in awarding an R800 million contract to the Sekunjalo consortium.
ANC MOURNS THE UNTIMELY PASSING OF COMRADE TINA JOEMAT-PETTERSSON. 🕊️ pic.twitter.com/ISs0xDpqGS

— ANC SECRETARY GENERAL | Cde Mbalula (@MbalulaFikile) June 6, 2023
Condolences from Political Leaders
Leaders from various political parties expressed their condolences upon hearing of Joemat-Pettersson's passing. The Democratic Alliance (DA) leader, John Steenhuisen expressed deep sadness and offered thoughts and prayers to her family, friends, and parliamentary colleagues during this difficult time.
The passing of Tina Joemat-Pettersson marks the end of a controversial and eventful political career, leaving behind a mixed legacy that will be remembered and debated in the years to come.
Editor's Note: Please contact press@nowthendigital.com if you find any of the content to be inaccurate or outdated. 
You're reading nowthendigital.com — which breaks the news about Uganda, Kenya, Nigeria, South Africa and the rest of the world, day after day. Be sure to check out our homepage for all the latest news, and follow NOW THEN DIGITAL on YouTube, Google, Web Stories, Google News, Medium, LinkedIn, Twitter, Reddit, Pinterest, Linktr, Buy Me a Coffee, and Flipboard to stay in the loop.