It is essential to use hydrocortisone cream in the correct dosage and follow the recommended guidelines. Overuse can lead to adverse effects, including excessive absorption through the skin or extended usage.
KAMPALA, UGANDA | NOW THEN DIGITAL — Hemorrhoids, also known as piles, are swollen and inflamed veins that develop inside the lower rectum or under the skin around the anus.
This common condition primarily affects adults over the age of 50 and can cause discomfort, pain, itching, and rectal bleeding.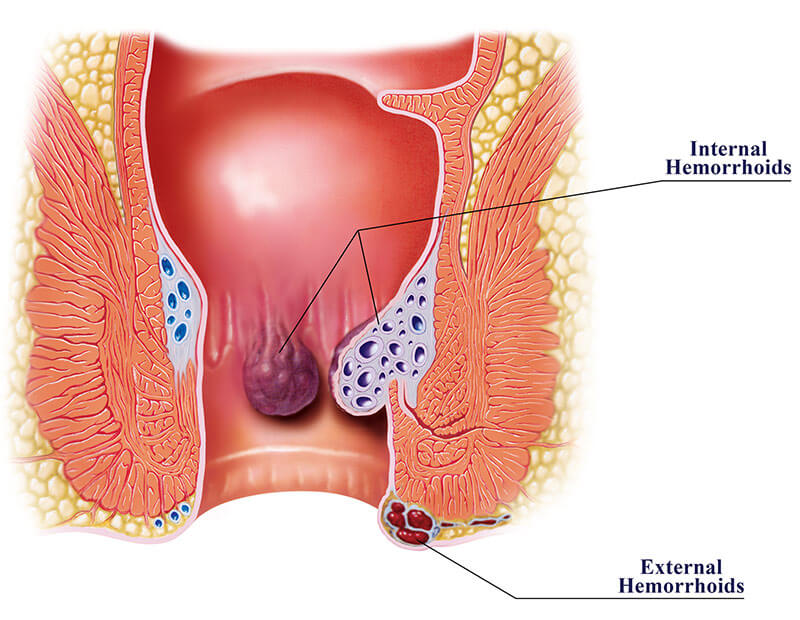 In addition to hydrocortisone cream, other creams and ointments can effectively treat or manage hemorrhoid symptoms. Lidocaine cream, a local anesthetic, helps alleviate pain, burning, and itching associated with hemorrhoids. Zinc oxide cream or ointment, such as Calmoseptine, protects the skin and reduces symptoms like burning, pain, discomfort, and itching.
The Role of Hydrocortisone Cream
Hydrocortisone cream, a corticosteroid drug available over the counter and by prescription, offers relief from hemorrhoid symptoms. While it does not cure hemorrhoids, it effectively eases the associated discomfort.
How Hydrocortisone Cream Alleviates Hemorrhoid Symptoms
With its anti-inflammatory and antipruritic properties, hydrocortisone cream helps manage hemorrhoid symptoms by preventing the release of inflammation-causing chemicals from skin cells. This reduces itching and swelling.
Proper Usage of Hydrocortisone Cream
When using topical hydrocortisone, it is essential to follow your doctor's advice and the instructions on the packaging. Apply a thin layer of the cream 2–4 times daily, preferably upon waking up, after a bowel movement, and before bed.
Remember to only apply the cream to external hemorrhoids and gently rub it into the rectal area. Avoid using hydrocortisone on healthy skin and refrain from covering the treated area with occlusive dressings.
Potential Adverse Effects
While hydrocortisone cream is generally safe when used correctly, like any medication, it can have adverse effects. Common adverse effects include skin thinning and increased risk of infection, particularly with prolonged or strong cream usage or when occlusive dressings are used.
Serious adverse effects are rare if usage instructions are followed. If you experience severe side effects, contact your doctor promptly.
Considerations for Pregnancy, Breastfeeding, and Children
Mild-to-moderate topical steroids, including hydrocortisone, are typically considered safe during pregnancy. However, it is important to use the least potent product for the shortest duration possible.
While topical corticosteroids are generally acceptable for breastfeeding individuals, consult with an OB-GYN before starting any medication. Children are at higher risk of adverse effects due to greater systemic absorption, so their treatment should be brief and under a doctor's guidance.
Other Treatment Options
Lidocaine cream, a local anesthetic, can help alleviate pain, burning, and itching associated with hemorrhoids. Zinc oxide creams or ointments protect the skin and reduce symptoms such as pain, burning, discomfort, and itching.
These alternative options can be applied as needed.
The Bottom Line
Hydrocortisone cream effectively manages hemorrhoid symptoms by reducing inflammation, itching, and swelling. However, it does not shrink or remove hemorrhoids. If you experience hemorrhoid symptoms, it is advisable to consult your doctor to determine whether hydrocortisone cream or alternative treatments could provide relief.
Proper usage, adherence to recommended doses, and timely medical advice are crucial for optimal results and minimizing adverse effects.
Editor's Note: Please contact press@nowthendigital.com if you find any of the content to be inaccurate or outdated. 
You're reading nowthendigital.com — which breaks the news about Uganda, Kenya, Nigeria, South Africa and the rest of the world, day after day. Be sure to check out our homepage for all the latest news, and follow NOW THEN DIGITAL on YouTube, Google, Web Stories, Google News, Medium, LinkedIn, Twitter, Reddit, Pinterest, Linktr, Buy Me a Coffee, and Flipboard to stay in the loop.