Jovia Mutesi is the newly unveiled Inhebantu (Queen) of the Busoga Kingdom, set to marry Kyabazinga William Wilberforce Gabula IV on November 18, 2023. Jovia Mutesi herself is a Musoga by tribe and not connected to Rwandese, dispelling false rumors circulated on social media.
KAMPALA, UGANDA | NOW THEN DIGITAL — Jovia Mutesi, a proud daughter of Busoga, has recently been unveiled as the Inhebantu of the Busoga Kingdom, set to marry Kyabazinga William Wilberforce Gabula IV on November 18, 2023.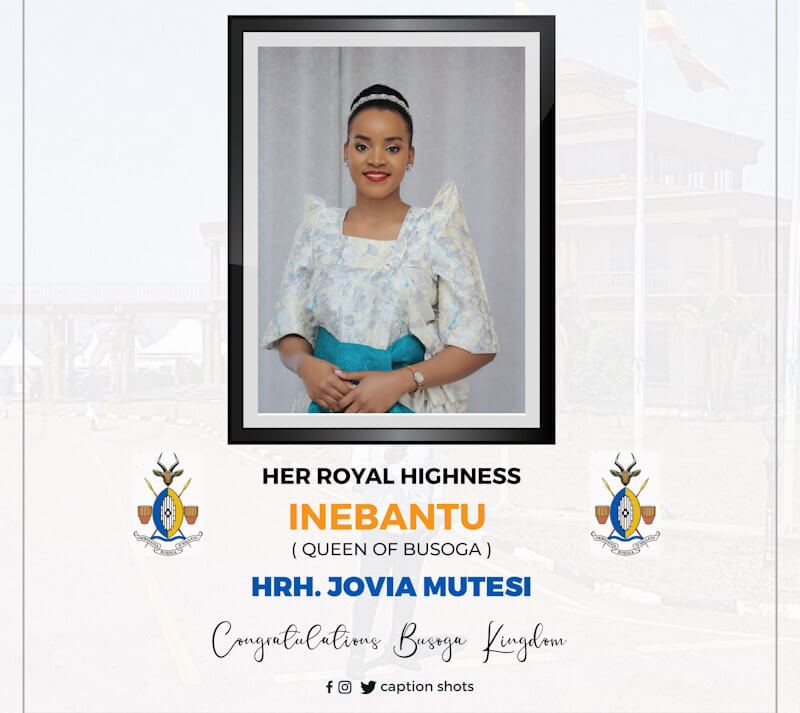 This significant event marks her ascension to the role of queen consort to the ruler of the Kingdom of Busoga – the Kyabazinga of Busoga. Here, we delve into the biography, family, tribe, parents and background of this new queen of Busoga.
The Inhebantu of Busoga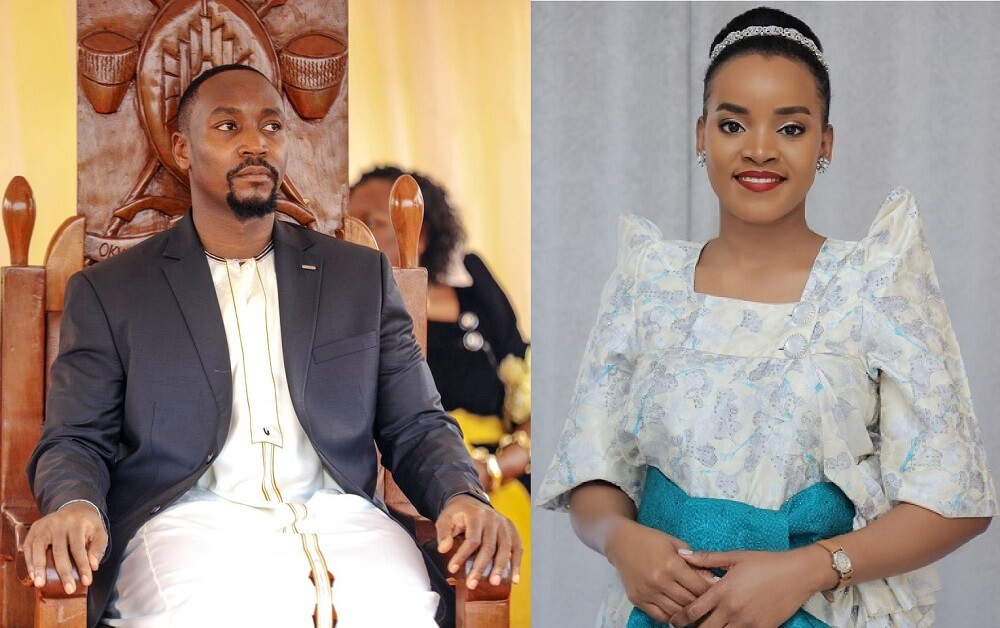 The title of Inhebantu is given to the queen consort of the Kyabazinga of Busoga, and the grand unveiling ceremony took place at the Kingdom headquarters in Bugembe, Jinja District, eastern Uganda.
Ms. Mutesi, upon completion of all traditional ceremonies, will become the new Inhebantu of Busoga. The most recent queen before her was the late Alice Muloki, who passed away on November 6, 2005, and was the wife of the late Kyabazinga Henry Wako Muloki.
Family Background, Tribe, and Parents
Jovia Mutesi, the future Queen of Busoga (Inhebantu), belongs to the 'Baise Menha' or Baisemenhya clan from Bugweri district. This clan has a significant historical and political significance in Busoga, with notable figures like Kirunda Kivejinja originating from it.
Kivejinja, a Prince of the Baisemenhya, was a key leader and a 7th Generation descendant of the late Omukama of Bunyoro, Agutamba Nyamutukura. Interestingly, Kivejinja's grandfather, Ali Muwaabe, was the founder of Islam in Busoga.
The Baise Menha clan has also produced other prominent national political leaders, including her uncle, Late Hon. Shaban Kirunda Nkutu, and now, the Busoga Kingdom queen. Jovia Mutesi is of pure Musoga tribe and not connected to Rwandese origins, as some social media reports falsely suggested.
Her father, Mr. Stanley Bayoole, serves as the Resident District Commissioner (RDC) of Namisindwa district in eastern Uganda, adding a political dimension to her family background. He was previously associated with the Forum for Democratic Change (FDC) in Busoga before joining the National Resistance Movement (NRM).
Ms. Sarah Namumbya, her paternal aunt, served two terms as Mayuge District Woman representative, and her uncle, Richard Kudeeba, was a long-serving electoral commissioner of the FDC.
Contrary to false social media reports, Jovia Mutesi is a pure Musoga by tribe, not connected to Rwandese origins.
Early Life and Education
Jovia Mutesi, believed to be around 30 years old, holds a Bachelor of Arts in Economics from Makerere University. Despite some accusations regarding her ethnicity due to her complexion, she is unquestionably a pure Musoga.
She pursued her education at Mt St Mary's College Namagunga, a renowned school in Uganda. After graduating from Namagunga, she furthered her studies, earning a Bachelor of Arts degree in Economics at Makerere University.
While at Makerere, she resided at Olympia Hotel, Kikoni, and harbored dreams of becoming a successful economist and air hostess.
Busoga Upcoming Royal Marriage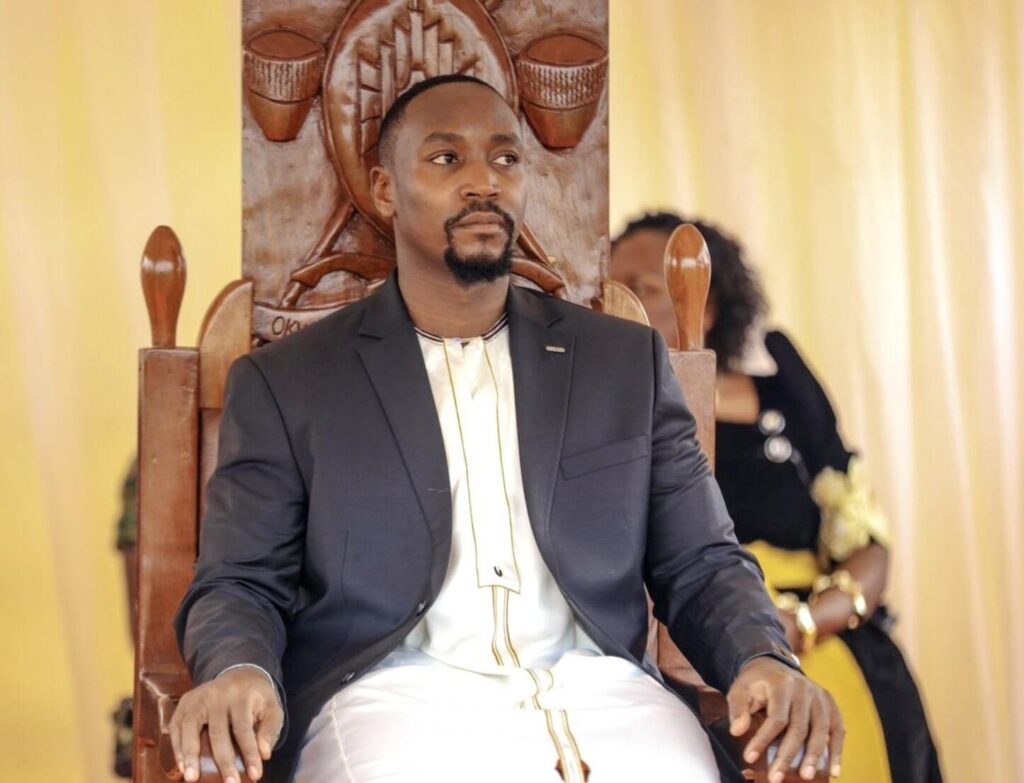 Katukiiro of Busoga, Dr. Joseph Muvawala, announced that the Kyabazinga and the Inhebantu will have their holy matrimony on November 8th at Christ Cathedral Bugembe in Jinja City.
A cultural function will also be held to initiate Her Royal Highness Mutesi Jovia into her new role.
The union of the Kyabazinga William Gabula Nadiope IV and Inhebantu Jovia Mutesi is seen as a significant moment in the history of Busoga, with the Inhebantu completing the Kyabazinga's life.
Virtual Portrait Unveiling ,
Her Royal Highness Inebantu ( Queen of Busoga), Jovia Mutesi pic.twitter.com/7gECpIydXW

— Kyabazinga of Busoga (@KingNadiopeIV) September 7, 2023
Editor's Note: Please contact press@nowthendigital.com if you find any of the content to be inaccurate or outdated.