What is liposuction? What are the advantages and disadvantages? Learn about the different types of liposuction, the surgical procedures, and the recovery time involved.
KAMPALA | NOW THEN DIGITAL — Liposuction is a surgical procedure used to remove fat from one or more areas of the body. Liposuction is used to treat a variety of conditions such as sagging skin, excess fat under the neck, under the arms, thighs, buttocks, and abdomen, as well as loose skin.
Before undergoing liposuction, patients must undergo a series of medical tests to ensure that they are healthy enough for the procedure. They may also need to stop using certain contraceptives or take iron supplements. 

The 

procedure itself can take anywhere from 60 minutes to two hours, depending on the area that needs to be treated

. The surgeon injects a saline solution under the skin and then removes the fat cells with a tiny suction tube. The procedure also makes use of ultrasound technology to melt the fat cells.

Liposuction can be performed under either local anesthetic or general anesthesia. During the procedure, the doctor will insert a thin tube known as a cannula into the desired area and connect it to a vacuum. 

There are two different types of liposuction: dry and tumescent

. The latter involves injecting a solution of lidocaine and saline under the skin. The anesthetic causes the fat to become swollen and stiff. The suction device then removes it from the body by sucking it out with a small needle.

After liposuction, patients must wait at least two weeks before returning to work or normal activities. During this time, they should expect some contour irregularities but should recover within a few weeks. Recovery time will depend on the area that was treated, as well as how much fat was removed.

In the United States, liposuction is the most common cosmetic surgery. The procedure costs between $2,000 and $3,500

 and is performed on more than 300,000 people every year.
What is Liposuction?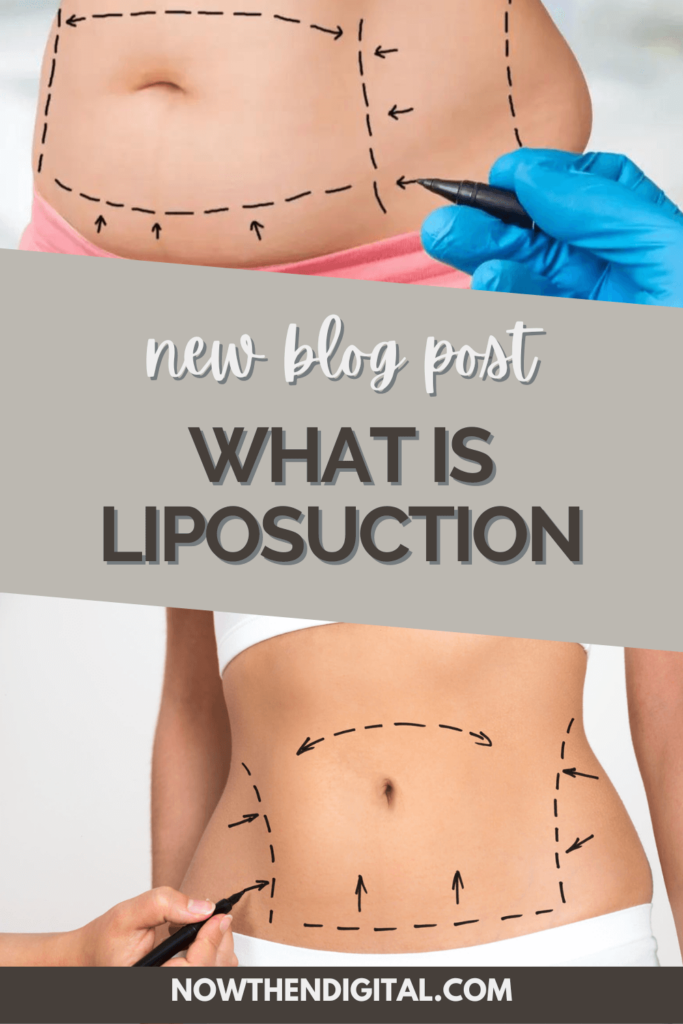 Liposuction is a plastic surgery procedure that removes excess fat from the body. It is the most common cosmetic surgery in the United States. It is not permanent and does not affect the person's weight beyond a few months. 
This procedure is not suitable for people with obesity-related problems, however. Patients who are considering liposuction should first find a qualified plastic surgeon. 
The American Society of Plastic Surgeons has a list of accredited facilities. Patients should also have a physical exam and complete medical history before surgery. 
They should also discuss any concerns and expectations they may have regarding their procedure. Those who have a history of diabetes, heart disease, or high blood pressure should not undergo this procedure.
The procedure is performed by making several tiny incisions in the body. These are usually about an eighth to half an inch long. Patients are usually draped in surgical gowns and given epinephrine to control any bleeding that may occur. 
An anesthetic is also injected into the patient's body to ensure a comfortable experience. The surgeon then inserts a thin metal tube, known as a cannula, into the body area. It then suctions the fat and dries it from the body area. The incisions are closed with surgical sutures.
Although the risks of liposuction have decreased significantly with new techniques, there are still some risks associated with this procedure. The surgeon should carefully select the patient for this procedure. Some of the most common complications are excessive fluid loss, blood clots, fluid buildup, and infection.
What is the cost of Liposuction?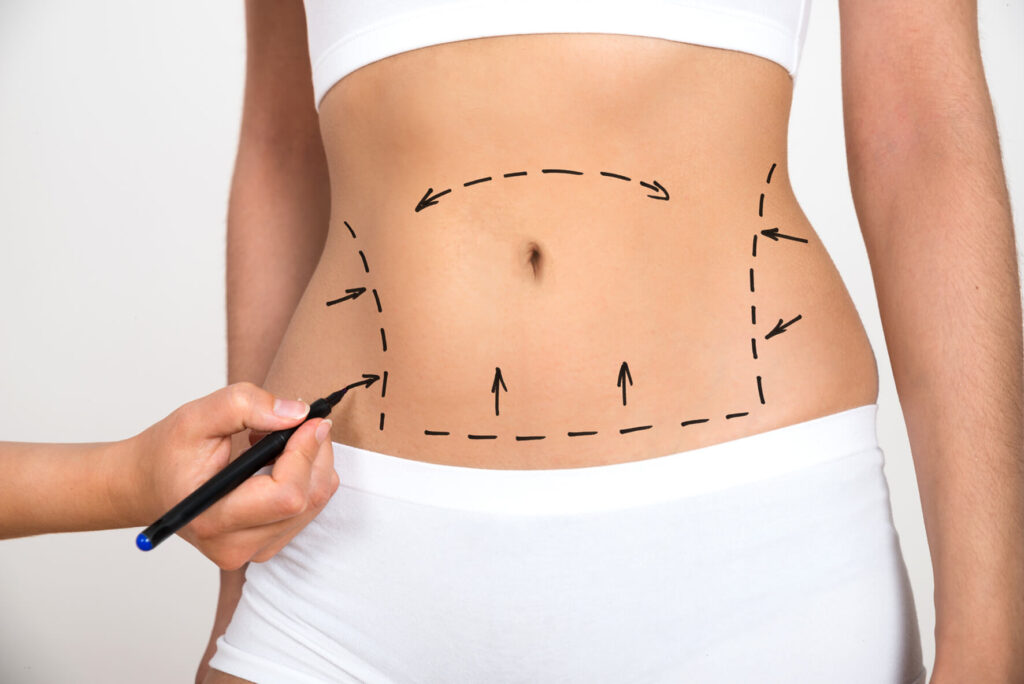 The cost of liposuction depends on several factors. First, anesthesia is required. It can vary widely from patient to patient. Usually, a certified registered nurse anesthetist (CRNA) or an anesthesiologist will perform the procedure. 
More than 300,000 liposuction operations are performed each year in the United States at an average cost of $2,000 – $3,500, according to medicalnewstoday.com.
However, some hospitals and clinics may also employ non-certified anesthetist nurses to administer the anesthesia. Typically, these medical assistants are billed by the hour.
Liposuction is not covered by most health insurance plans. Patients should check with their insurance company to determine if it covers this type of surgery. Liposuction is a surgical procedure that removes excess fat. 
The procedure does not stop the body from producing new fat cells, so patients can still gain weight in the remaining fat cells. Moreover, they should continue to lead a healthy lifestyle after the procedure.
The cost of liposuction surgery varies from patient to patient. The costs may also include postoperative care, compression garments, post-operative massages, and aftercare visits. 
It is important to compare liposuction prices between different surgeons and clinics before making a decision. A surgeon may be able to give you an itemized estimate of the costs of your surgery.
The cost of liposuction depends on several factors, including the surgeon's qualifications, experience, and training. The number of previous surgeries a surgeon has performed helps determine whether they are fully prepared to provide an excellent aesthetic result. 
Moreover, the training of a surgeon includes whether he or she completed residency or a special fellowship in aesthetic surgery.
What can Liposuction treat?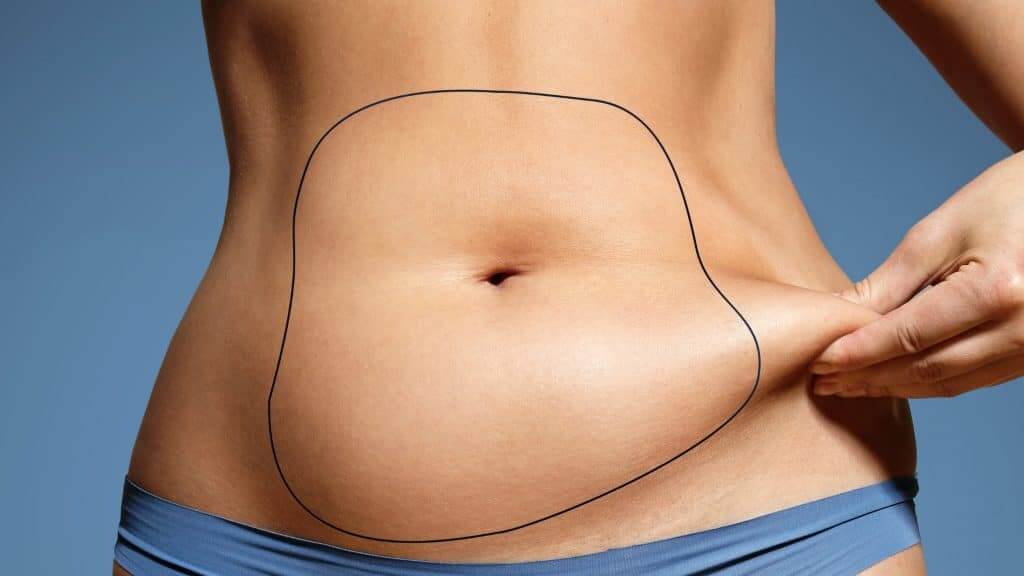 Liposuction is a cosmetic procedure used to remove stubborn pockets of fat. However, it should not be confused with weight loss. 
Rather, it is a body contouring procedure, and its effectiveness depends on the surgeon's assessment. Patients should know the risks and benefits before undergoing the procedure.
Liposuction can leave scars, but these will disappear over time. You should take extra care after the surgery. If you are pregnant or have severe heart problems, you should avoid lipo. 
This procedure also increases the risk of complications, including bleeding or infection. You should also discuss this risk with your doctor. He or she will review your medical history, as well as ask about any medications you're taking.
Liposuction is an outpatient procedure that can be performed in a doctor's office or an ambulatory surgery center. Because the procedure is done on an outpatient basis, you won't need to stay overnight in the hospital. 
Local anesthesia may be used to prevent discomfort. A sedative may also be given to relax you. However, if you have a large volume of fat, your surgeon may recommend general anesthesia or deep sedation with a local anesthetic.
Liposuction is best for people with excess fat that is difficult to remove through diet and exercise. This procedure can also help refine the shape of an area by revealing its underlying musculature. 
For liposuction to be effective, you must be within 30% of your ideal body weight. Ideally, your BMI should be between 30 and 40. Moreover, you should have good skin elasticity. Otherwise, you may end up with loose-looking skin in the treated areas.
How does Liposuction work?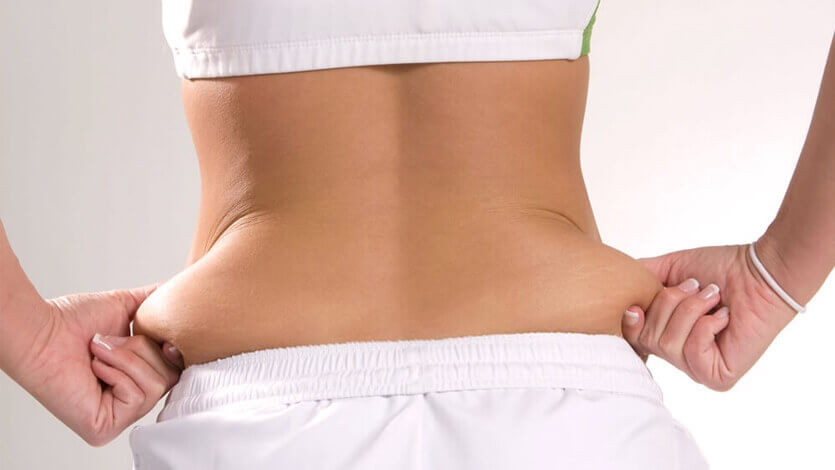 Liposuction works by removing fatty deposits from the body using a thin tube called a cannula. This procedure uses negative pressure to break up the fat cells. The fat is then vacuumed out. There are several different techniques used to perform liposuction.
Liposuction is a safe and effective way to reshape your body. Modern lifestyles and poor eating habits can make it difficult to maintain a fit and beautiful body. In these cases, dieting and exercise is not enough to get rid of stubborn body fat. 
Liposuction can remove the excess fat and give you a toned, fit appearance. This cosmetic procedure has been used to create dramatic changes to people's looks for over 30 years.
Recovery after liposuction is fairly easy, but you should take some time off to heal. You should wear compression garments for the first two days after your surgery, and you should avoid strenuous activity for a few weeks afterward. 
After a week or so, most people are able to return to work or other normal activities. Some people may have residual swelling for up to six months after the procedure.
Liposuction is an outpatient procedure performed under local anesthetic. A doctor makes small incisions in the body and injects a local anesthetic to expand the fat cells, making them easier to remove. 
The surgeon then inserts a thin tube through these incisions to suction the fat away. This procedure can be very dangerous, so you should discuss any risks with your surgeon before undergoing the procedure.
What is Liposuction recovery like?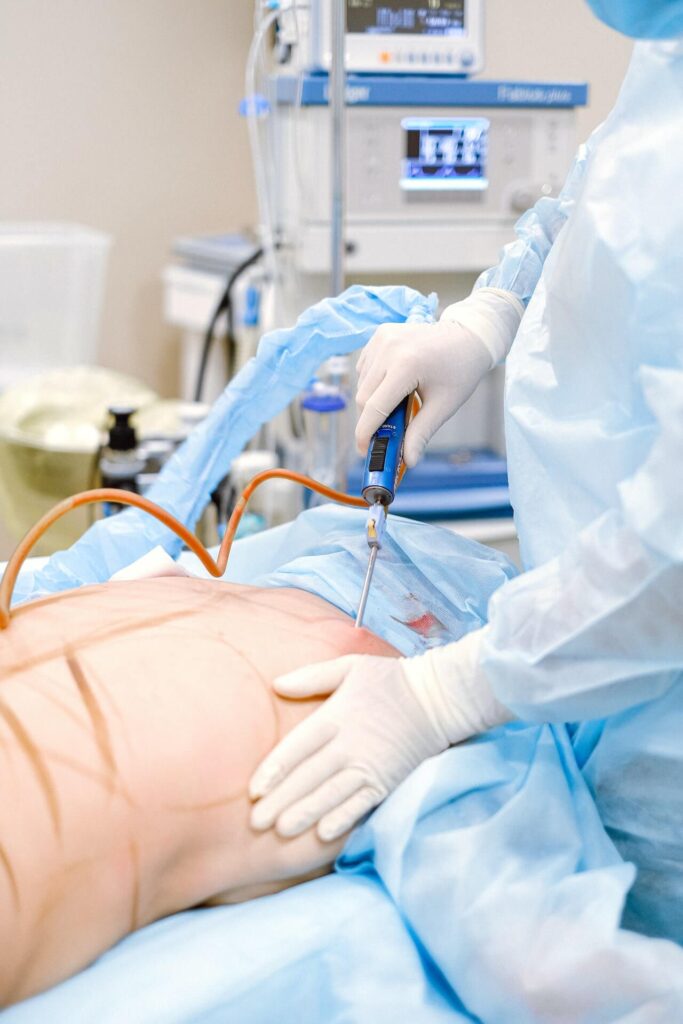 After undergoing liposuction, you will most likely have a little discomfort, but there's no need to panic. Liposuction recovery is typically comparable to the discomfort that a person feels after working out. 
You will be required to wear a compression garment for 48 hours following your procedure, which will help minimize swelling and discomfort.
The recovery time depends on the extent of your procedure. Some people may feel soreness and swelling for a few days, while others may need to take off several weeks. 
It's important to stay healthy and avoid major weight changes during the first few weeks. Once you've gone through the recovery period, you can go back to daily activities.
Liposuction is typically an outpatient procedure. Some patients opt to spend the night in the hospital, but most patients are able to go home the same day. Patients who are discharged home will typically spend an hour in the recovery room. 
A family member or friend can drive them home if needed. However, patients who have large volume liposuction should stay overnight for further monitoring.
Typically, after liposuction, the patient will feel sore for a week or so. However, this is not painful and can be easily managed by taking prescribed painkillers. Bruising after liposuction will fade within a few days and can be covered by clothing.
What are the risks and complications of Liposuction?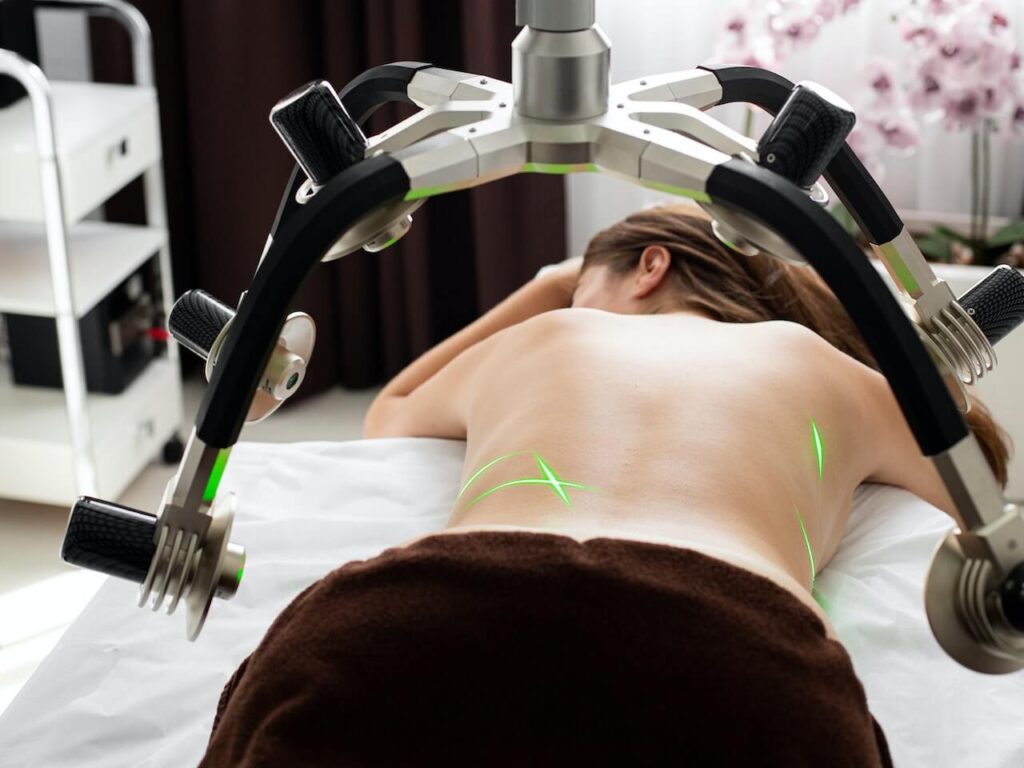 Liposuction can lead to many complications, including infections and bleeding. Infections can occur when a loose piece of fat enters a blood vessel. 
The piece of fat can then travel to the lungs or brain, causing serious problems. In rare cases, this type of infection can be fatal.
Patients may experience bruising and ecchymosis after the surgery. They may also experience persistent bruising. The cause of persistent bruising is a combination of factors, including smoking or taking blood thinners. 
An abnormal blood-clotting profile may also contribute to persistent bruising after liposuction. In such cases, patients may receive Vitamin K injections or prolonged compression.
Liposuction can cause contour irregularities, including uneven removal of fat. These irregularities may be permanent or temporary, and the surgeon must make sure to correct them before proceeding. 
They may also result from uneven healing or poor elasticity of the skin. Although there are risks and complications associated with liposuction, they are generally not life-threatening.
If you're considering liposuction, it's important to learn as much as possible about the surgery. Liposuction can be performed under general or local anaesthesia. It's also possible to have multiple procedures – so check with your doctor.
What are the benefits of Liposuction?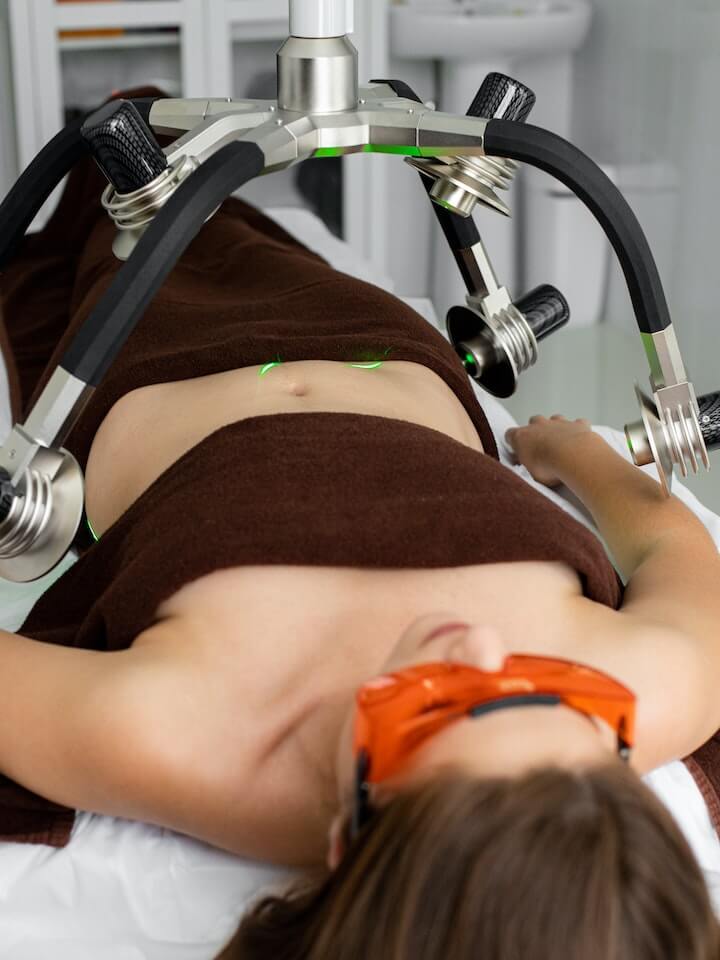 Liposuction is a surgical procedure that removes unwanted fat cells. It is used to reduce body fat, which is the culprit behind many health problems, such as diabetes and high triglycerides. 
It can also improve mobility in the hips, knees, and thighs. The procedure can also be used to treat lipodystrophy syndrome, a disease caused by the disturbance of fat metabolism.
The process of liposuction is an excellent choice for people who wish to reduce body fat permanently. It can also be effective in eliminating fatty breast tissue and benign fatty tumors. This procedure can help you improve your self-esteem and confidence by making you feel better about yourself.
After liposuction, you should start a healthier diet and exercise regimen. After your procedure, you will experience swelling and numbness, but this should go away within a few weeks. The result will be a flatter and more pleasing body contour. The recovery time depends on how much fat you have to get rid of.
For some people, weight loss after liposuction is an instant boost to self-esteem. Having a flatter body will make you feel more attractive and may even give you more energy. This process can dramatically improve your confidence and your life.
How long do Liposuction results last?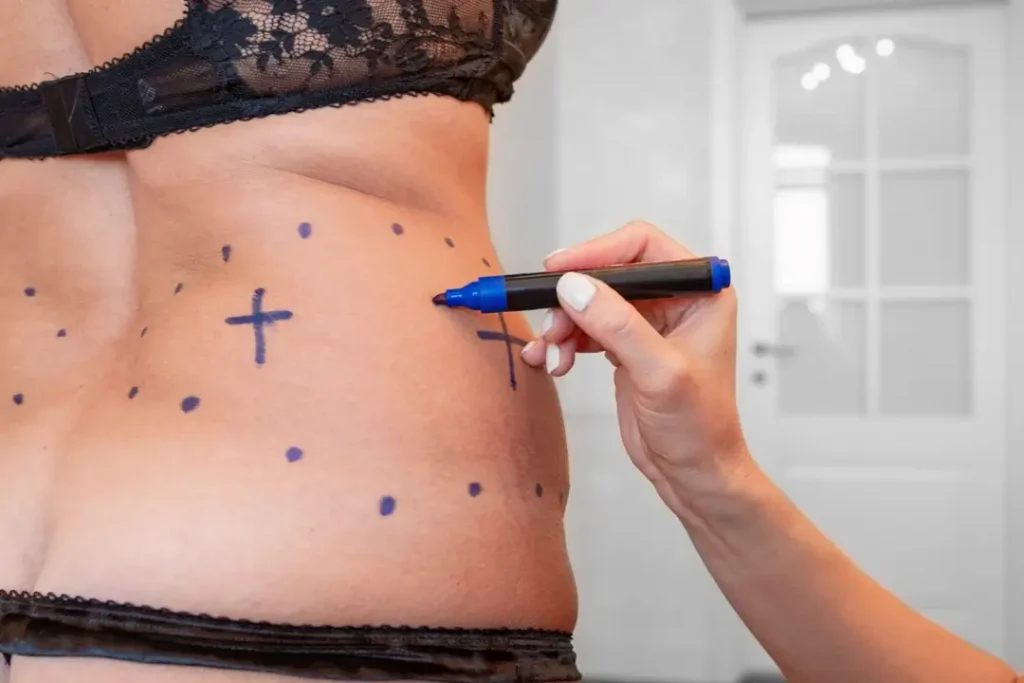 After liposuction, patients may experience swelling and bruising. This is common and can be easily controlled with a compression garment. Swelling typically becomes noticeable within 24 hours and increases slightly over the next 10-14 days. 
However, the swelling is generally mild and does not cause any signs of inflammation. Patients may resume normal activities in a few days.
Patients should expect some bruising and swelling around the incision sites. They may also need to take some antibiotics to prevent infections. 
Compression garments should be worn for at least a week after the procedure. It is also important to stay away from heavy lifting for six weeks after liposuction. This gives the body the time to heal properly.
Depending on the procedure, patients may experience swelling or fluid retention for the first few months following the surgery. The swelling may last a few weeks or a month, but most of it is out of the patient's control. 
Patients should make sure to follow the postoperative instructions carefully in order to ensure a smooth, long-lasting result.
Long-term liposuction results will depend on your lifestyle and diet. However, if you maintain a healthy diet and exercise routine, you can expect the results to last for years. 
However, it is important to remember that liposuction does not prevent future weight gain. It is an investment, and you should take care of yourself to maintain the results.
What is the best Liposuction procedure?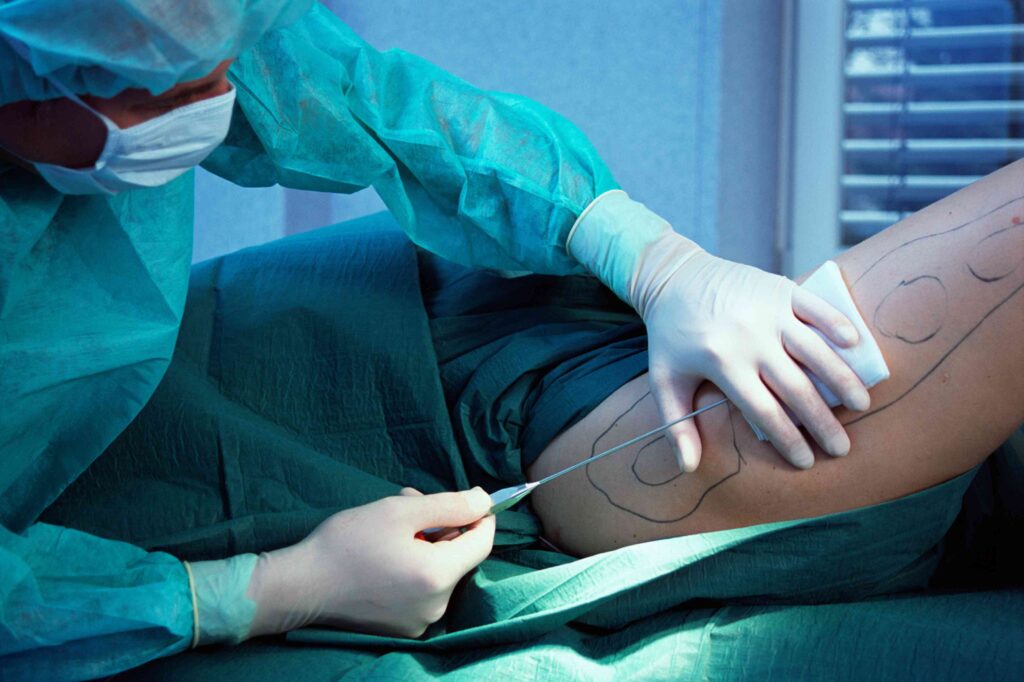 When it comes to identifying which liposuction procedure will be the best for you, there are several factors to consider. The first step is a consultation with your surgeon. 
He will explain the various options and discuss how you should prepare for your surgery. This may include restrictions on what you eat, how much alcohol you consume, and any medications you're taking.
Aside from the traditional liposuction method, there are also laser-assisted techniques. These involve the use of laser energy to break down the fatty tissues. They can also reduce the amount of anaesthesia used, which can make them less painful. 
Laser-assisted liposuction may also have fewer complications. Liposuction is a surgical procedure performed under local or general anesthesia. 
During this procedure, a tumescent solution is injected through a small skin incision. The tumescent fluid will dislodge the fat cells, and the doctor will vacuum the fat away using a large syringe or vacuum pump. 
If you have a large area to treat, you may need multiple skin punctures. In some cases, the surgeon will approach the area from different directions. They may also insert small drainage tubes in the areas being defatted to remove fluid and blood.
Non-surgical fat reduction has become a popular option in recent years. Although it will not give you the same dramatic results as liposuction, it may be the best option for some patients. They may not tolerate the risks associated with anesthesia or aren't interested in a full recovery. 
Non-surgical fat reduction also uses heat and cooling to reduce fat deposits. You can often see results weeks after the procedure, so it may be a good option for some patients.
You're reading nowthendigital.com — which breaks the news about Uganda, Kenya, Nigeria, South Africa and the rest of the world, day after day. Be sure to check out our homepage for all the latest news, and follow NOW THEN DIGITAL on YouTube, Google, Web Stories, Google News, Medium, Twitter, Reddit, Pinterest and Flipboard to stay in the loop.