Robert Maseruka, a third-year student pursuing a Bachelor's degree in Journalism and Communication at Makerere University, has emerged victorious in the guild presidential race.
KAMPALA, UGANDA | NOW THEN DIGITAL — After a fiercely contested guild race, Mr. Robert Maseruka emerged victorious, becoming Makerere University's 89th guild president.
The third-year student of Bachelor's degree in Journalism and Communication beat eight other contestants to clinch the coveted position.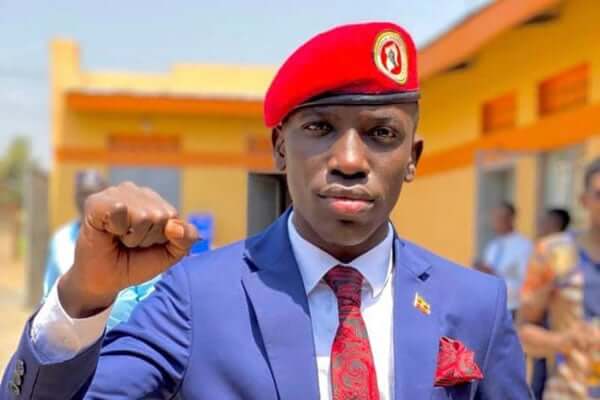 The Voting Exercise and Results
The online voting exercise, which took place on Friday, saw Mr. Maseruka amass a total of 2,558 votes. His closest competitor, Mr. Hillary Oremo Odwee, followed closely behind with 2,531 votes.
The other contestants were Sabiiti Akankunda, who garnered 2334 votes, Julius Birigwa with 11 votes, Baraka Nkoyooyo with 841 votes, and Mark Ssebunya, who clinched 53 votes.
The remaining contestants were Evans Murungi with 189 votes, Emmanuel Wanyama scoring 180, and Andrew Lubinga Ssemakula who got 186 votes.
Mr. Maseruka's Background
Hailing from Nakisunga village in Mukono District, Mr. Maseruka started his academic journey at Kireka Hill Infant School. He served as chapel prefect between 2010 and 2011 and as head prefect between 2012 and 2013 in primary six and seven.
He later joined Wellstar Bright SS, Mukono, for his high school education, where he served as chapel prefect in senior three and four and head prefect in A-level.
Mr. Maseruka's Political Journey
Mr. Maseruka joined Makerere University in 2020, where he served as the class president between 2020 and 2023. He was also the guild representative councilor of the School of Languages, Literature, and Communication in the outgoing 88th guild government.
Moreover, Mr. Maseruka was a former speaker of Nsibirwa Hall and was endorsed as the National Unity Platform (NUP) candidate at the last hour following the disqualification of the party candidate, Margaret Nattabi.
The College's Last Guild President
The college of Humanities and Social Sciences last produced a guild president over five years ago, making Mr. Maseruka's victory a significant milestone for the institution.
The Friday polls saw tight security deployment of police and the army to ensure peaceful voting.
Final Thoughts
As Mr. Robert Maseruka takes the reins of the Makerere University guild presidency, the institution and its stakeholders await his leadership with great expectations.
His political journey and background show his commitment to public service and leadership, and his victory is a testament to the belief that student politics can bring positive change.
Maseruka won the race with 2,558 votes, with his closest rival, Mr. Hillary Oremo Odwee, managing to garner 2,531 votes. Sabiiti Akankunda received 2334 votes, Julius Birigwa had 11 votes, Baraka Nkoyooyo received 841 votes, and Mark Ssebunya clinched 53 votes. Others who vied for the position include Evans Murungi, Emmanuel Wanyama, and Andrew Lubinga Ssemakula, who received 189, 180, and 186 votes, respectively.
Editor's Note: We would appreciate it if you could reach out to press@nowthendigital.com if you find any outdated or inaccurate content.
You're reading nowthendigital.com — which breaks the news about Uganda, Kenya, Nigeria, South Africa and the rest of the world, day after day. Be sure to check out our homepage for all the latest news, and follow NOW THEN DIGITAL on YouTube, Google, Web Stories, Google News, Medium, LinkedIn, Twitter, Reddit, Pinterest, Linktr, Buy Me a Coffee, and Flipboard to stay in the loop.