Kampala, Uganda | NOW THEN DIGITAL — Ugandan filmmaking has witnessed remarkable growth, evolving from its early days when camera work was a mystery to many, to the present, where locally-produced TV shows enjoy widespread appreciation.
However, the journey for most filmmakers often starts with crafting short films, many of which are driven by artistic passion rather than financial gain. This is where the Matatu Film Stage steps in, illuminating these short film gems.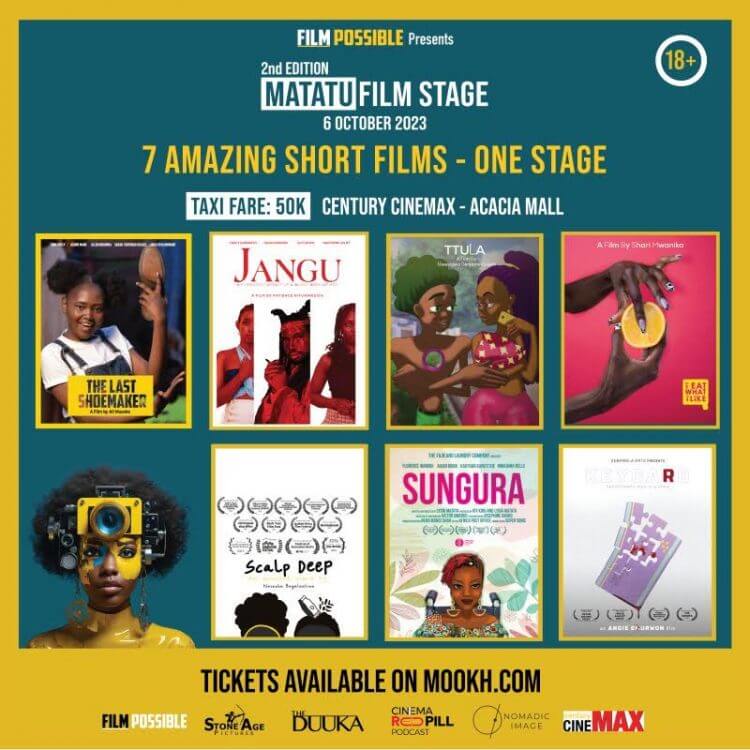 On October 6th, 2023, the second edition of the Matatu Film Stage will grace Century Cinemax at Acacia Mall.
The inaugural Matatu Film Stage in 2019 cast a spotlight on compelling films like "Mawe," "Sunday," "Black and White," "80 Plus," "Long Way To Go," and "100 C."
This initiative is the brainchild of Film Possible, a collective comprising film professionals Davidson Mugume, Patience Katushabe, and Ali Musoke. Their mission is to empower the next generation of filmmakers through mentorship, training, and opportunities for exposure.
During this year's event, seven captivating films will take center stage: "Jangu" by Patience Nitumwesiga, "I Eat What I Like" by Shari Mwanika, "Sungura" by Lydia Matata, "Keycard" by Angie Emurwon, and animation films "Scalp Deep" and "Ttula" by Naseeba Bagalaaliwo and Mwesigwa Benjamin, respectively.
The event will also mark the premiere of "The Last Shoemaker," a film produced by Film Possible.
Ali Musoke, one of the founders, expressed the initiative's goal to showcase local productions across various platforms, including cinemas, television, art centers, matatus (public minivans), festivals, and video-on-demand services, aiming to give Ugandan filmmakers well-deserved exposure.