State Minister for Planning, Amos Lugoloobi, has been remanded to Luzira Prison after he was denied
bail in connection with the mismanagement of iron sheets meant for the Karachunas in Karamoja. 
KAMPALA, UGANDA | NOW THEN DIGITAL — Amos Lugoloobi, Uganda's State Minister for Planning, has been remanded to Luzira Prison until April 20th.
This followed his arrest over the Karamoja iron sheets scandal, where he has been accused of mismanaging iron sheets meant for Karachunas in the Karamoja region. The minister was intercepted on his way to Entebbe International Airport, and security operatives arrested him.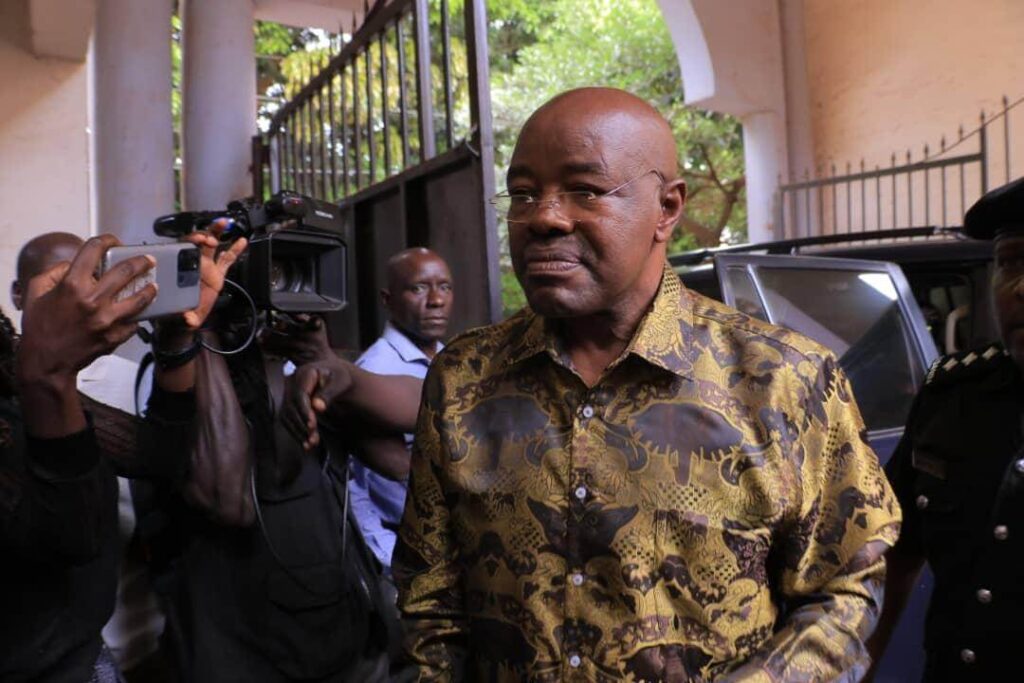 Charges
Lugoloobi appeared before the Anti-Corruption Court, where he was charged with two counts of dealing with suspect property contrary to Sections 21A of the Anti-Corruption Act (as amended).
According to the prosecution, he had dealt with government property, which consisted of 400 pre-painted iron sheets marked "Office of the Prime Minister" on two occasions, one in July 2022 and another in February 2023, at OPM Stores in Namanve in Mukono District, Matugga in Wakiso District, and Ntenjeru North Constituency in Kayunga District.
The prosecution also claimed that Mr. Lugoloobi had dealt with 300 pre-painted iron sheets marked "Office of the Prime Minister" between February 1st and March 16th, 2023, in OPM Stores in Namanve, Matugga in Wakiso District, and Ntenjeru Constituency in Kayunga District, and believed that these iron sheets were acquired as a result of public property loss.
Bail Request Denied
The Ntenjeru North MP attempted to file for bail, but the Magistrate presiding over the case, Mr. Ebert Asiimwe, stated that he needed more time to review the documents submitted by the lawyers.
Mr. Asiimwe emphasized that he could not make a ruling on Monday due to the length of the submissions and that some issues could not be taken for granted. As a result, Lugoloobi was remanded to Luzira prison until April 20th, 2023, when he will be produced in court for bail proceedings.
Mismanagement Allegations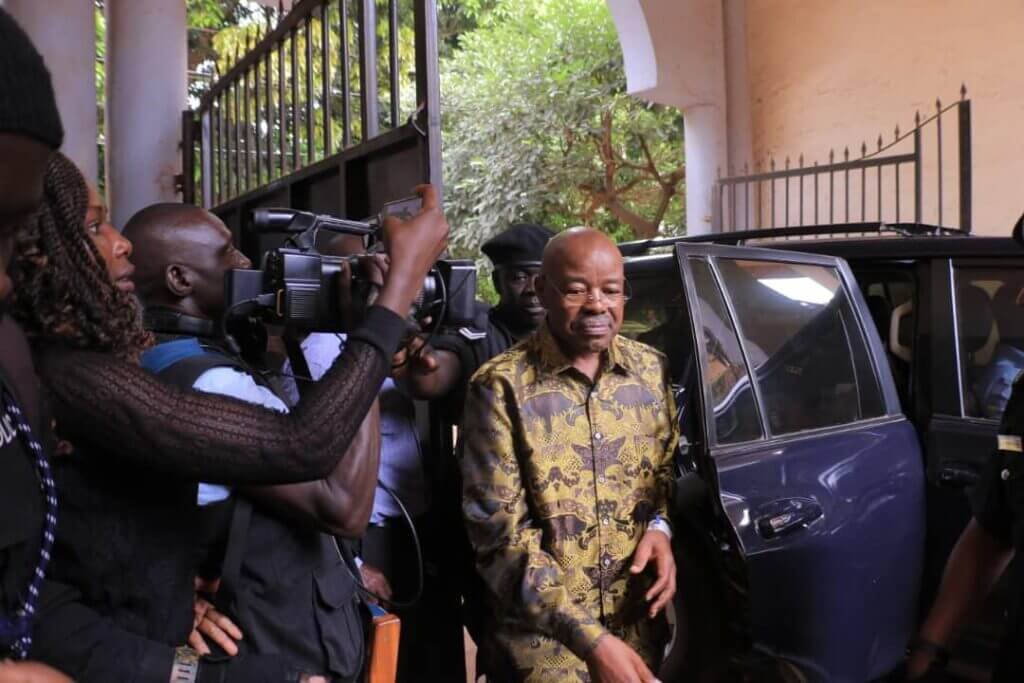 Mr. Lugoloobi, who is also the Ntenjeru North County MP, received 600 iron sheets meant for vulnerable people in Karamoja Sub-region.
In February, the minister admitted to using some of the iron sheets to roof a shed for his goats on his farm in Misanga Village, Bbaale Sub-county in Kayunga District, but removed them after public outcry over the alleged diversion of iron sheets by ministers.
Mr. Lugoloobi is the second minister to be arrested over the mismanagement of building materials. Karamoja Affairs Minister Mary Goretti Kitutu was previously arrested over the same scandal and was released on cash bail of Shs10m after spending a week in Luzira prison.
The Ugandan government has been taking a tough stance on corruption, and such arrests demonstrate its commitment to rooting out corruption from public institutions.
Mr Lugoloobi's arrest is a significant development in the ongoing Karamoja iron sheets scandal, which has been making headlines in the country. The case is a clear indication that the Ugandan government is serious about fighting corruption and malpractice.
Editor's Note: We would appreciate it if you could reach out to press@nowthendigital.com if you find any outdated or inaccurate content.
You're reading nowthendigital.com — which breaks the news about Uganda, Kenya, Nigeria, South Africa and the rest of the world, day after day. Be sure to check out our homepage for all the latest news, and follow NOW THEN DIGITAL on YouTube, Google, Web Stories, Google News, Medium, LinkedIn, Twitter, Reddit, Pinterest, Linktr, Buy Me a Coffee, and Flipboard to stay in the loop.