The eighth season of Nigerian Idol, a music talent show, is set to premiere in April 2023. The show is designed to showcase remarkable Nigerian voices to a global audience while empowering participants with an opportunity of a lifetime. 
CALIFORNIA, UNITED STATES | NOW THEN DIGITAL —  Nigerian Idol, the international music talent show, is set to return for its eighth season on April 23, 2023. The purpose of the program is to give an international audience a chance to hear outstanding Nigerian talents while also giving contestants a once-in-a-lifetime opportunity. 
The show will feature D'banj, Simi, and Obi Asika as judges. The premiere will start with recordings from the auditions, and fans expect to be thrilled by hilarious and beautiful performances from upcoming superstars.

The winner of the competition will be announced on 16 July and will receive a package consisting of a cash prize of $65 000 (30m Nigerian Naira) as well as other prizes. 

Previous winners include Mercy Chinwo, Moses Obi-Adigwe, Evelle, K-Peace, Kingdom Kroseide and 

Progress Chukwuyem

.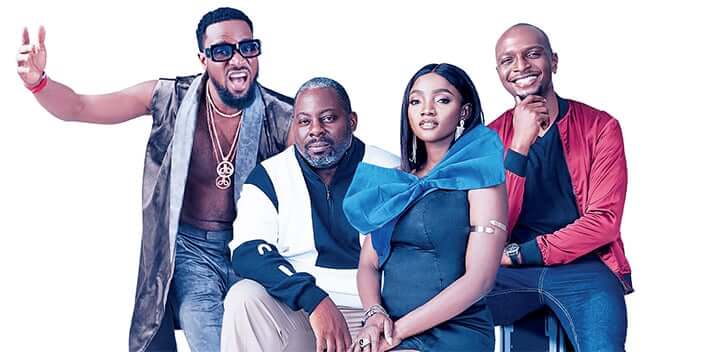 The auditions and theatre week will air from April 23 till May 21, and the live shows will begin on May 28 and end on July 16, when a new Nigerian Idol will emerge. The show will feature performances by upcoming superstars that are sure to be hilarious and beautiful.
At a media launch held in the company's multipurpose Lagos studio, MultiChoice Nigeria announced the return of the judges and the program. 
The Executive Head of Content and West Africa Channels of MultiChoice Nigeria, Dr. Busola Tejumola, explained why there is an eighth season of the show being produced by the company.
"Nigerian Idol has continued to offer talented Nigerian artists the platform to show the continent what they can do and an opportunity to rise to fame through hard work and dedication. It is a rare chance to gain access to the hands-on mentorship provided by the judges, our vocal coaches, the world-class production team, and the choreographers that altogether unveil the intricacies of the industry to these talents and a chance for them to hone the skill in readiness for their contracts."
IK Osakioduwa, a well-known television host, will emcee the program for a third time alongside Obi Asika, who will judge the show for the third time as well.
Obi Asika said:
"If you are going to make it to the top 20, that's a real fight because there are a lot of people, and many fall off. Every single year, I'm upset that we left some people behind. It's always a battle, but it's also a pleasure. We are blessed with incredible talents. It's one of the things that make Nigerians special. These amazing talents come through every year, and I can assure you that there are special people this season."
D'banj and Simi will also be returning as judges for the eighth season. Returning judge Simi spoke about the qualities a Nigerian Idol must possess, saying, "Have a great work ethic and be passionate about your work. Talent is never enough".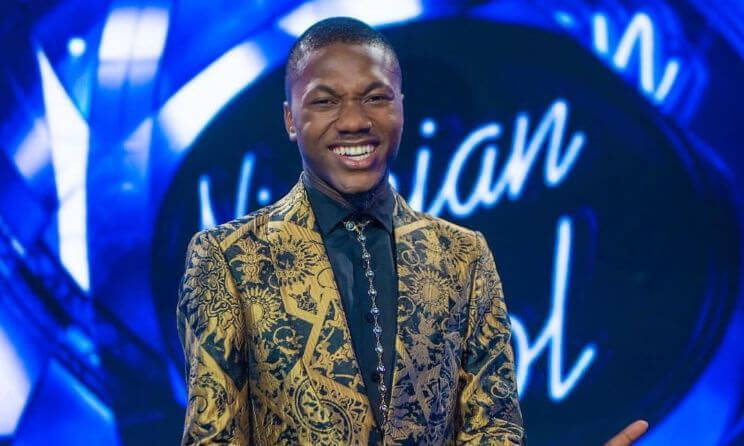 Timi Dakolo, Omawumi, and Mercy Chinwo are just a few of the famous performers who have emerged from Nigerian Idol. 
The show offers talented Nigerian artists the platform to show the continent what they can do and an opportunity to rise to fame through hard work and dedication. The show has continued to be a pipeline for talent discovery in Nigeria.
Editor's Note: If you find any of our content to be inaccurate or outdated, please contact us at press@nowthendigital.com
You're reading nowthendigital.com — which breaks the news about Uganda, Kenya, Nigeria, South Africa and the rest of the world, day after day. Be sure to check out our homepage for all the latest news, and follow NOW THEN DIGITAL on YouTube, Google, Web Stories, Google News, Medium, LinkedIn, Twitter, Reddit, Pinterest, Linktr, Buy Me a Coffee, and Flipboard to stay in the loop.