Pretoria, South Africa | NOW THEN DIGITAL — Nissan extends its historic partnership with Algerian ally Groupe Hasnaoui, solidifying a collaboration that has thrived since 1993.
Joni Paiva, President of Nissan Africa, hails this as a fresh start in a significant market. He emphasizes the importance of uniting the entire continent under one organization, marking a pivotal moment in Nissan's 90-year history. The goal is to unlock Africa's potential as the last automotive frontier, offering a sustainable, safe, and aspirational vehicle lineup tailored to Africa's mobility needs.
Nissan Africa boasts a unique industrial presence, owning two fully operational plants in Egypt and South Africa, along with two DKD facilities in Ghana and Nigeria.
Maciej Klenkiewicz, Country Director for Nissan South Africa & Independent Markets Africa, expresses enthusiasm for this partnership and emphasizes ambitious plans for the Algerian market, particularly with the locally manufactured Nissan Navara.
The new Navara is strategically aimed at North African markets, including Algeria, Egypt, and Libya, offering exciting packages designed to captivate consumers across the continent.
Nissan's product strategy in Africa includes a focus on SUV leadership, introducing a range of new models, such as the Magnite, Qashqai, and X-Trail, to cater to diverse consumer preferences.
The all-new Nissan Navara, manufactured in Rosslyn, South Africa, is purpose-built for African roads, combining durability with innovation and a superior driving experience.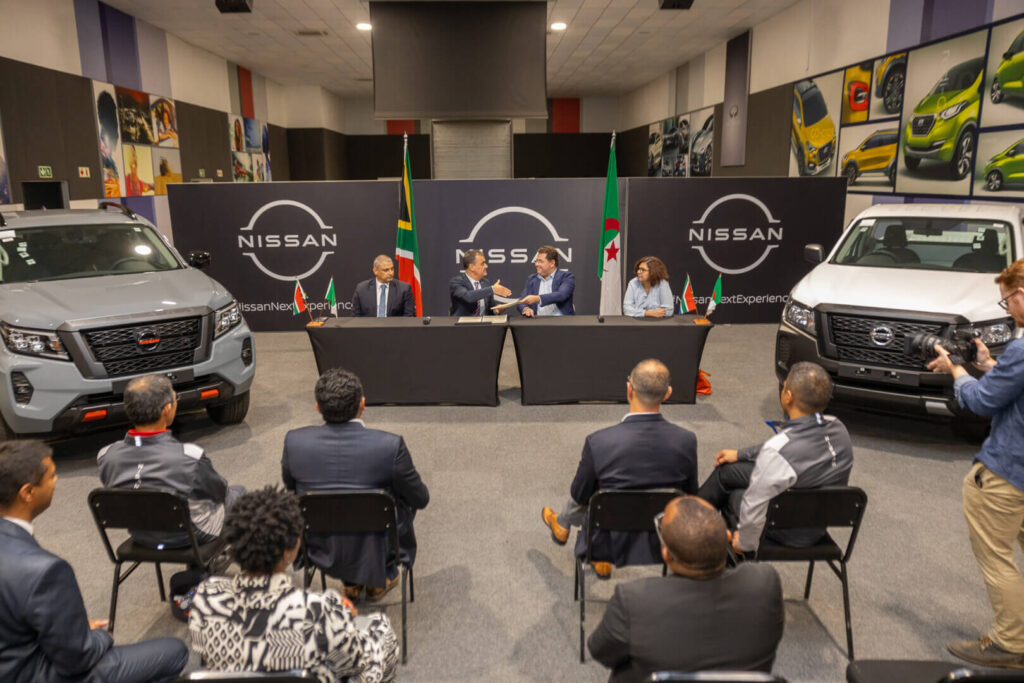 Groupe Hasnaoui, founded by M. Abdallah Hasnaoui in 1964, has played a pivotal role in shaping Algeria's private sector. The group's leadership is now represented by Co-Presidents Ms. Feriel Hasnaoui and Mr. Sefiane Hasnaoui. It includes Nissan Algeria, which currently operates four branches and has expansion plans for the future.
This renewed agreement reflects a enduring partnership and the promising prospects that the new Nissan Navara brings to the Algerian market, aligning with the goals of the African Continent Free Trade Agreement.
Joni Paiva emphasizes Nissan's legacy in Africa, built on trust and shared values, and expresses the company's commitment to sustained growth and prosperity in the Algerian automotive landscape.