Uthuman Mugisha Mubaraka, the National Resistance Movement (NRM) candidate, emerged victorious in the Hoima district LC5 by-election held on September 14.
KAMPALA, UGANDA | NOW THEN DIGITAL — Uthuman Mugisha Mubaraka, the NRM candidate, won the Hoima District LC5 by-election on September 14 with 18,353 votes.
His closest rival, an independent NRM-leaning candidate, Vincent Muhumuza, secured 12,020 votes.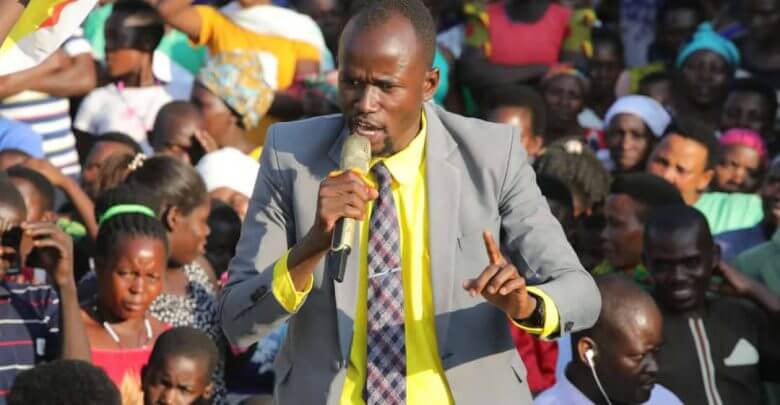 Official Results Announcement
Hoima District Returning Officer, Ms. Merab Kasande, officially announced the results on Thursday night at Dwoli Primary School tally center. The Chairperson of the Electoral Commission, Justice Simon Byabakama, was present during the announcement.
Mr. Mugisha, son of the late Kadiri Kirungi, the former district chairperson, secured victory by garnering a total of 18,353 votes. This win designates him as the new Hoima District LC5 Chairperson elect.
The Returning Officer, Hoima District, Kasande Merab has declared Mugisha Uthuman Mubaraka who has obtained the largest number of votes, winner of the by-election for District Chairperson, Hoima.@PaulBukenya @ckaheru #HoimaByElections pic.twitter.com/kJWmbi9KOH

— Electoral Commission- Uganda (@UgandaEC) September 14, 2023
Closest Competitor and Other Candidates
Mr. Vincent Muhumuza, an independent NRM-leaning candidate, was the closest competitor, securing 12,020 votes. He had previously come in second position during the NRM party primaries on August 28th. This marks his third unsuccessful attempt to secure the same seat since 2016.
Other candidates in the race included Mr. Moses Aguuda of the National Unity Platform (NUP) with 3,972 votes, Mr. Patrick Musinguzi of the Forum for Democratic Change (FDC) with 271 votes, and Mr. Lenox Mugume running as an independent, who received 179 votes.
Election Statistics
The final tally showed a total of 34,795 valid votes cast, with 724 votes deemed invalid. The overall count included 35,519 ballot papers, with 56 of them being spoiled.
The people of Hoima District were tasked with selecting a successor to the late Kadiri Kirungi, who had served as their district chairman since 2016 until his untimely demise in March.
Mugisha's Pledge and Victory Speech
In his victory speech, Mr. Mugisha emphasized unity and peace, committing to continuing the work his father had initiated. He pledged to address land-grabbing issues and work towards ensuring land titles and due compensation for those in need.
"I want to work for the people of Hoima District. Many people have been grappling with land-grabbing issues, which I am committed to addressing. I will reach out to the relevant authorities and ministries to ensure that land titles are issued, and those in need of compensation receive their due." he said.
Justice Byabakama noted that the election process was largely free and fair, despite minor disruptions caused by morning rain.
"This has been one of best by-elections we had. In other elections, we always received several calls and complaints but this time there were minor issues. I personally received one call. For those who have lost, they should wait up to 2026," Mr. Byabakama said.
NRM Party's View on the Victory
Ms. Rosemary Sseninde, the Director for Mobilisation in the NRM party, attributed the NRM candidate's win to youth involvement, underscoring the importance of working closely with the youth. The NRM party believes that the people of Hoima listened to their message of development.
The by-election victory marks a significant moment in the political landscape of Hoima District as Uthuman Mugisha Mubaraka assumes office, aiming to continue his father's legacy and address pressing community issues.
Editor's Note: If you find any of our content to be inaccurate or outdated, please contact us at press@nowthendigital.com
You're reading nowthendigital.com — which breaks the news about Uganda, Kenya, Nigeria, South Africa and the rest of the world, day after day. Be sure to check out our homepage for all the latest news, and follow NOW THEN DIGITAL on YouTube, Google, Web Stories, Google News, Medium, LinkedIn, Twitter, Reddit, Pinterest, Linktr, Buy Me a Coffee, Truth Social, and Flipboard to stay in the loop.