Nigerian music heavyweights, Olamide and CKay have joined forces to release a brand
new single titled "Trumpet," which features an authentic Afro-sound with a California twist.
CUPERTINO, CALIFORNIA | NOW THEN DIGITAL — Nigerian rapper and YBNL Nation boss, Olamide, has teamed up with hitmaker CKay to release a new melodic single titled "Trumpet." Despite having an authentic Afro-sound, the track highlights the energy of California through the music video's theme and sonic output.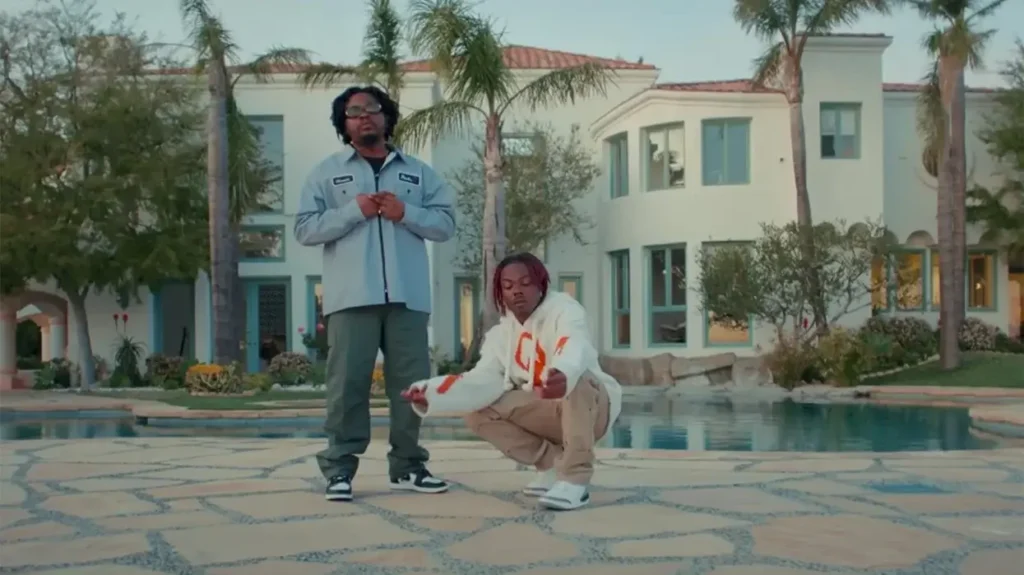 Striking a balance between grandeur and understated elegance, the music video was shot against the luxurious backdrop of Malibu. Olamide and CKay exude star power while basking in the glamour of the beachfront mansion and quiet golf range.
Unexpected Release for Olamide
Fans were surprised by the release of "Trumpet" as there was minimal pre-release hype.
Olamide's infrequent music releases make this track his first of 2023, following his appearances on "Currency" with Young Jonn and "Kpe Paso" featuring Wande Coal.
Seamless Blend of Genres
In "Trumpet," Olamide demonstrates his mastery of both pop and hip-hop, blending the genres seamlessly as he delivers his signature smooth rap.
CKay's delightful melodies complement Olamide's verses, creating a harmonious and memorable listening experience.
The music video is a must-see for anyone looking for an exquisite blend of style, luxury, and music.
Editor's Note: We would appreciate it if you could reach out to press@nowthendigital.com if you find any outdated or inaccurate content.
You're reading nowthendigital.com — which breaks the news about Uganda, Kenya, Nigeria, South Africa and the rest of the world, day after day. Be sure to check out our homepage for all the latest news, and follow NOW THEN DIGITAL on YouTube, Google, Web Stories, Google News, Medium, LinkedIn, Twitter, Reddit, Pinterest, Linktr, Buy Me a Coffee, and Flipboard to stay in the loop.