The Omah Lay Boy Alone tour 2022 is scheduled to take place this September through October, following the musician's recent performances in Europe.
KAMPALA | NOW THEN DIGITAL — The Omah Lay Boy Alone tour 2022 is set for the fall (starting September 7 to October 6) and it follows the musician's recent performances across Europe in April, May and June.
The music-industry hot commodity, Omah Lay has 4.8 million monthly Spotify listeners, 2.3 million Instagram followers, and more than one million YouTube subscribers. 
His 2020 EP, 'Get Layd', 'What Have We Done,' were mega-hits, earning him a 2022 NAACP Award nomination for her song "Understand." 
In addition to the Boy Alone tour, Omah Lay has collaborated with Justin Bieber on 'Attention,' a single that has already generated 42 million Spotify streams and 13.7 million YouTube views.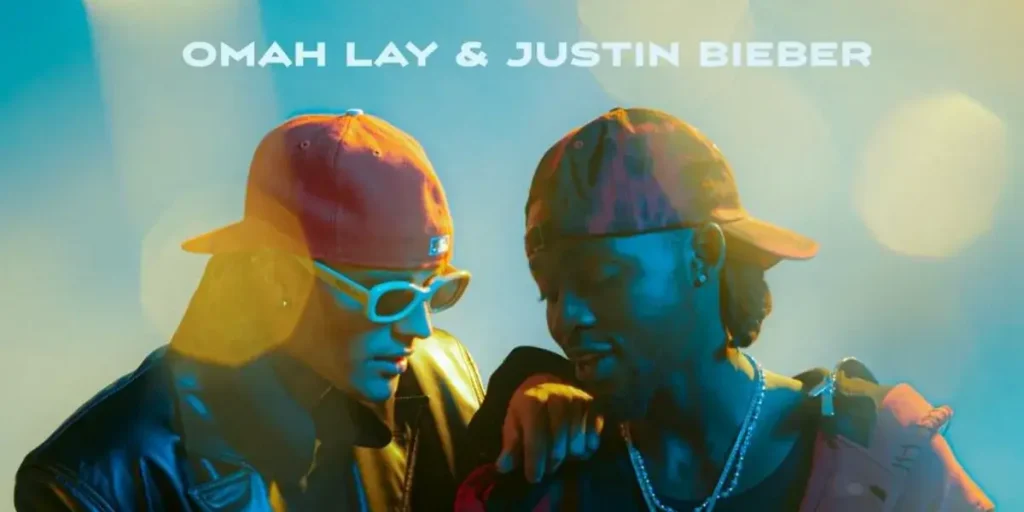 Omah Lay is an accomplished artist who started out in Port Harcourt, Nigeria, rapping under the name Lil King. He quickly became one of the most prolific rappers in the country, recording dozens of songs and touring the world. 
Eventually, he signed with a record label and embarked on a global tour. Afrobeats crossover artist, Omah is a proud African who has worked hard to develop a global platform.
The Omah Lay Boy Alone tour is set to take place this fall. He will be touring in the United States, Canada, and Europe. 
With additional dates to be announced soon, the tour includes big cities like Atlanta, New York, Toronto, Chicago, and Los Angeles. Fans can expect a full album performance. 
And if you're wondering about Omah Lay's new album taste, be sure to attend the show. He will definitely be performing at a city near you (the US and Canada). You will not want to miss this chance to see this new artist live.
The Omah Lay Boy Alone tour is the perfect way to celebrate his new album and see him live. The 25-year-old Nigerian singer and songwriter has cultivated a unique style with a dark and shimmering voice. 
His songs are evocative, telling stories over lush instrumentals and a unique blend of sounds. Hopefully, the Boy Alone tour will inspire fans to catch a live show.
Boy Alone Album Tracklist
There are 14 songs on the Boy Alone Album, which feature Tay Iwar and Canadian singer Justin Bieber.
"I had the worst days of my life recording this album," explained Omah Lay concerning the inspiration for Boy Alone Album.

"I can't sing what's not me. If I'm saying anything in a song, it's definitely true. The whole idea was to make sure that the album was really sounding the way I felt. I actually lived my reality on the album", Lay reflected on the album.
Omah Lay Tour Dates 2022
Sep 7 – Silver Spring, MD – The Fillmore Silver Spring

Sat Sep 10 – Atlanta, GA – Buckhead Theatre

Mon Sep 12 – New York, NY – Irving Plaza

Thu Sep 15 – Boston, MA – Big Night Live

Fri Sep 16 – Las Vegas, NV – Life Is Beautiful

Sun Sep 18 – Toronto, ON – Phoenix Concert Theatre

Tue Sep 20 – Chicago, IL – House of Blues

Wed Sep 21 – Minneapolis, MN – Varsity Theater

Thu Sep 22 – Winnipeg, MB – The Park Theatre

Sat Sep 24 – Edmonton, AB – Union Hall

Sun Sep 25 – Calgary, AB – MacEwan Ballroom

Tue Sep 27 – Vancouver, BC – Commodore Ballroom

Wed Sep 28 – Seattle, WA – Neptune

Fri Sep 30 – Sacramento, CA – Harlow's

Sun Oct 2 – Los Angeles, CA – The Regent Theater

Oct 08 – Austin, TX – Austin City Limits
You're reading nowthendigital.com — which breaks the news about Uganda, Kenya, Nigeria, South Africa and the rest of the world, day after day. Be sure to check out our homepage for all the latest news, and follow NOW THEN DIGITAL on YouTube, Google News, Medium, Twitter, Reddit, Pinterest and Flipboard to stay in the loop.