With the launch of "Wendi," PostBank and MTN Uganda are taking a bold step towards fostering financial inclusion, empowering communities, and promoting economic development in Uganda.
KAMPALA, UGANDA | NOW THEN DIGITAL — PostBank, in collaboration with MTN Uganda, has unveiled "Wendi," an innovative mobile wallet platform aimed at supporting the Ugandan government's efforts in the smooth disbursement of Parish Development Model (PDM) funds.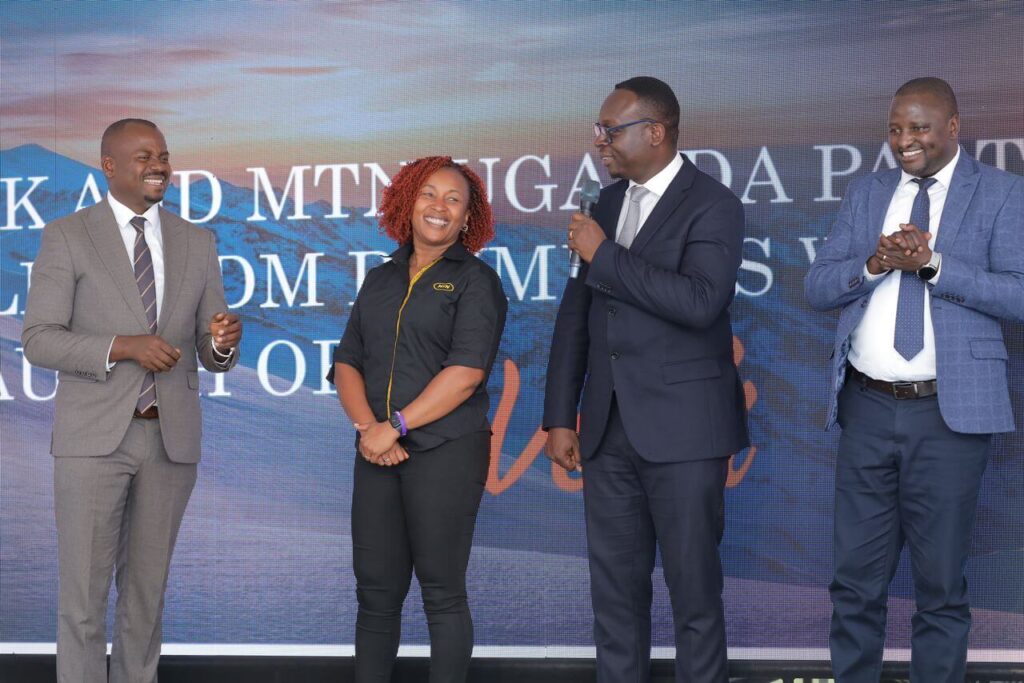 With a strategic focus on group savings and funds management, digital money transactions, and enhanced accessibility, Wendi aims to bridge the gap between banked and unbanked communities in Uganda, fostering financial inclusion and contributing to the country's development goals.
Addressing Financial Inclusion Challenges in Uganda
With only 10% of the Ugandan population currently having access to formal banking services, the majority of citizens remain unbanked. However, mobile money services have gained significant traction, with 53% of the population using them.
PostBank, driven by its commitment to financial inclusion, recognizes the importance of investing in a mobile wallet solution like Wendi to empower unbanked individuals and provide them with the means to participate in the country's development initiatives.
Additionally, with approximately 74% of Ugandans living in rural areas, Wendi's accessibility will play a crucial role in enabling these communities to access essential financial resources.
Features and Services of Wendi
Wendi is an electronic payments platform powered by PostBank, accessible for download from the Google Play Store, and onboarding via a *229# USSD code. The platform offers a wide range of mobile transactions, including utility bill payments (Umeme, URA, NWSC), TV subscriptions, school fees payments, and more.
Customers can also conduct business-to-business (B2B) and business-to-wallet (B2W) transactions, enhancing convenience and financial flexibility. The initiative aims to station over 3000 Wendi agents countrywide in the next year, ensuring widespread accessibility to the platform's services.
Supporting SACCOs for Efficient Fund Disbursement
To facilitate the smooth transfer of PDM funds to beneficiaries' mobile money accounts, PostBank and MTN Uganda have distributed 170 5G-enabled smartphones to SACCO (Savings and Credit Cooperative Organizations) representatives in Bukedea.
These devices will enable representatives to efficiently manage and transfer funds to empower local communities economically. The plan includes providing all SACCOs with accounts in PostBank, equipped with gadgets to further streamline the fund disbursement process.
Positive Impact on Economic Development
Representatives from the Bukedea District expressed optimism about Wendi's potential impact. They believe that the platform will not only save transport costs and time for beneficiaries receiving PDM funds but also trigger faster economic development within the parishes.
Leaders' Perspective
Julius Kakeeto, Managing Director of PostBank, emphasized the collaboration's significance as a milestone in the bank's digital transformation journey. He described Wendi as more than just a platform, asserting that it represents hope and empowerment for communities, contributing to inclusive growth and reducing financial burdens.
"This collaboration represents our unwavering commitment to transforming the lives of individuals through innovative financial solutions. Wendi is not just a platform; it's a beacon of hope and a bank for SACCOs set to empower communities, reduce financial burdens, and foster inclusive growth," he said.

"With Wendi, convenience meets affordability, security, and financial inclusion to make a meaningful difference in people's lives," he added.
MTN CEO, Sylvia Mulinge, reaffirmed MTN's commitment to financial inclusion and stated that partnerships like the one with PostBank are crucial for Uganda's development, ensuring that no one is left behind in the country's growth story.
At MTN Uganda, we believe in the power of partnership and this collaboration epitomizes the spirit of co-operation where the government and private sector unite to drive the progress and transformation of our citizens. – @sylmulinge #TogetherWeAreUnstoppable #WendiKuPostBank

— MTN Uganda (@mtnug) July 11, 2023
Andrew Kabeera, Executive Director, and Chief Digital Financial Services Officer at PostBank highlighted the platform's security measures, reassuring customers that Wendi is built on robust security systems, including encryption and multi-factor authentication, to safeguard customer information and ensure secure transactions.
"PostBank is committed to maintaining the highest standards of security and data privacy for its customers. Wendi is built on robust security systems, including encryption and multi-factor authentication to ensure secure transactions, and safeguarding of customers' information," Kabeera spoke.
Conclusion
The launch of Wendi marks a significant step towards advancing financial inclusion in Uganda. With its user-friendly mobile wallet platform and extensive range of services, Wendi aims to empower unbanked communities, foster economic development, and contribute to the realization of Uganda's development goals.
Through strategic partnerships between financial institutions and telecom providers, such initiatives pave the way for a more inclusive and digitally empowered future for the country.
Today we join hands with our friends, @postbankug, to support @GovUganda last mile strategy for service delivery which is aimed at boosting the incomes & welfare of all Ugandans at the household level through financial inclusion & tech advancement. #TogetherWeAreUnstoppable pic.twitter.com/XkWeN2h5Uu

— MTN Uganda (@mtnug) July 11, 2023
Editor's Note: Please contact press@nowthendigital.com if you find any of the content to be inaccurate or outdated. 
You're reading nowthendigital.com — which breaks the news about Uganda, Kenya, Nigeria, South Africa and the rest of the world, day after day. Be sure to check out our homepage for all the latest news, and follow NOW THEN DIGITAL on YouTube, Google, Web Stories, Google News, Medium, LinkedIn, Twitter, Reddit, Pinterest, Linktr, Buy Me a Coffee, Truth Social, and Flipboard to stay in the loop.