Prim Asiimwe, a renowned radio presenter, has officially joined NRG Radio Uganda, marking an exciting new phase in her career.
KAMPALA, UGANDA | NOW THEN DIGITAL — After bidding farewell to Galaxy FM a month ago, renowned radio presenter Prim Asiimwe has officially joined NRG Radio Uganda, marking an exciting new chapter in her career.
Let's delve into the details of her transition and what lies ahead.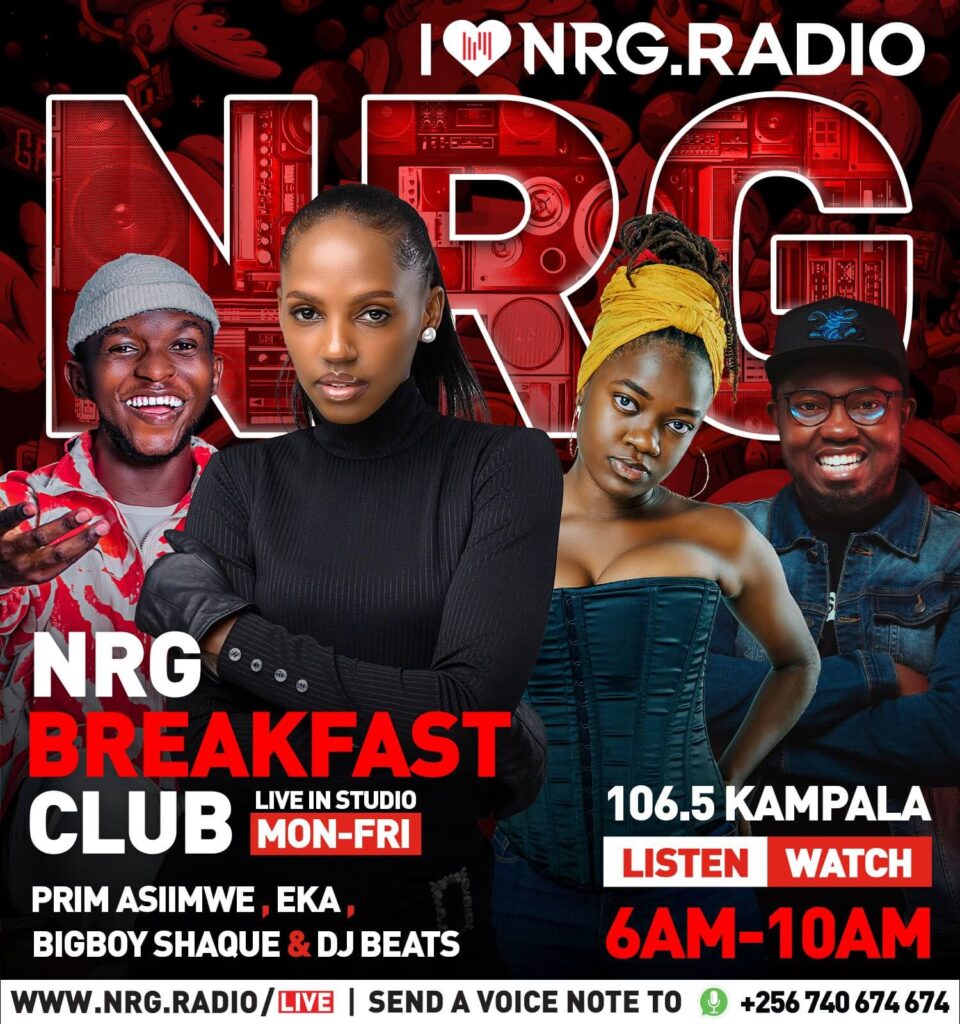 With her new role at NRG Radio Uganda, Prim Asiimwe embarks on a fresh chapter in her career, bringing her talent, charisma, and passion for radio to a new audience.
A Decade of Stellar Service at Galaxy FM
On April 25th, Prim Asiimwe concluded her remarkable ten-year journey at Galaxy FM.
Throughout her time there, she served as a Producer and Lead Presenter for the popular Evening Rush and the Galaxy Top 20 Countdown shows, captivating listeners with her exceptional talent and engaging presence.
Anticipation Builds as Speculations Swirl
In the wake of her departure from Galaxy FM, Prim Asiimwe's loyal followers eagerly awaited news of her next move. Speculations and rumors began circulating, with some even suggesting that she was planning to leave the country for greener pastures.
NRG Radio Kenya Teases the Big Announcement
On Wednesday, NRG Radio Kenya fueled the anticipation by teasing Prim Asiimwe's arrival at the station. They shared a photo on their social media platforms, accompanied by the caption:
"Look who is chilling with us on #nrgcirclerave tonight. Prim Asiimwe all the way from Uganda, Cocktails on her pale VIP."
Speculations of a Relocation, But a Twist Unfolds
The teaser from NRG Radio Kenya sparked rumors that Prim Asiimwe had made the move to Kenya for her new job. However, the truth emerged on Friday morning when she revealed that she had, in fact, joined the Ugandan sister channel.
Embracing Her New Role at NRG Radio Uganda
Taking to social media, Prim Asiimwe joyfully shared the news of her affiliation with NRG Radio Uganda. She expressed her excitement about being "off the streets" and embarking on her new journey with the station.
"I'll just need y'all to set those alarms and wake me up because I might wake up nga the show is done. Shame. Ps: am off the streets! Leezziiiiiigooooooo! Every morning 106.5 on your radio. Radio, missed you, so much," she enthusiastically wrote on Twitter.
The 'NRG Breakfast Club': A Dynamic Lineup
Prim Asiimwe will be an integral part of the 'NRG Breakfast Club,' joining forces with EKA, Bigboy Shaque, and DJ Beats. This dynamic team will be hosting the program every weekday (Monday to Friday) from 6 am to 10 am, ensuring an entertaining and energizing start to the day for listeners.
As Prim Asiimwe embarks on this new adventure at NRG Radio Uganda, her fans and the radio industry eagerly anticipate the fresh perspectives and captivating content she will bring to the airwaves.
I'll just need y'all to set those alarms and wake me up 😩😩😩😩😩because I might wake up nga the show is done 😂😂😂😂shame….
Ps: am off the streets!!!! Leezziiiiiigooooooo!!!! Every morning 106.5 on your radio. 📻 missed you,so much 🥹🥹🥹🥹🥹 pic.twitter.com/OUOtqqmPkp

— Prim Asiimwe (@PrimAsiimwe) May 26, 2023
Editor's Note: If you find any of our content to be inaccurate or outdated, please contact us at press@nowthendigital.com