In this guide, we will explore how to effectively use red light therapy devices at home, the benefits it offers for skin and muscle tissue, the differences between available devices, and important safety considerations.
CUPERTINO, CALIFORNIA | NOW THEN DIGITAL — Red light therapy, a treatment that exposes the body to low levels of red or near-infrared light, has gained popularity for its potential to aid in skin and muscle tissue healing.
Whether performed in a doctor's office, salon, or the comfort of your own home using a red light therapy device, this therapy offers promising results. Here's what you need to know:
Using Red Light Therapy Devices at Home
To effectively utilize red light therapy at home, follow these steps:
Choose the Right Device: Select a device size that aligns with your treatment goals. Handheld or small standing devices work well for facial treatments, while larger devices are more suitable for full-body healing.
Protect Your Eyes: Remember to wear eye protection as the red and near-infrared light used in red light therapy can be harmful to the eyes, similar to sunlight.
Proper Positioning: Position the device approximately 6-12 inches away from your skin, ensuring optimal coverage. Maintain consistency in distance and duration for each session.
Time and Frequency: Aim for 15-20 minutes of therapy, 3-5 times a week. Regular use is key to achieving desired results.
It's important to note that while at-home red light therapy devices can yield noticeable improvements in skin tone and texture, they are not a quick fix. Consistency and patience are essential for achieving gradual enhancements over a period of three to six months.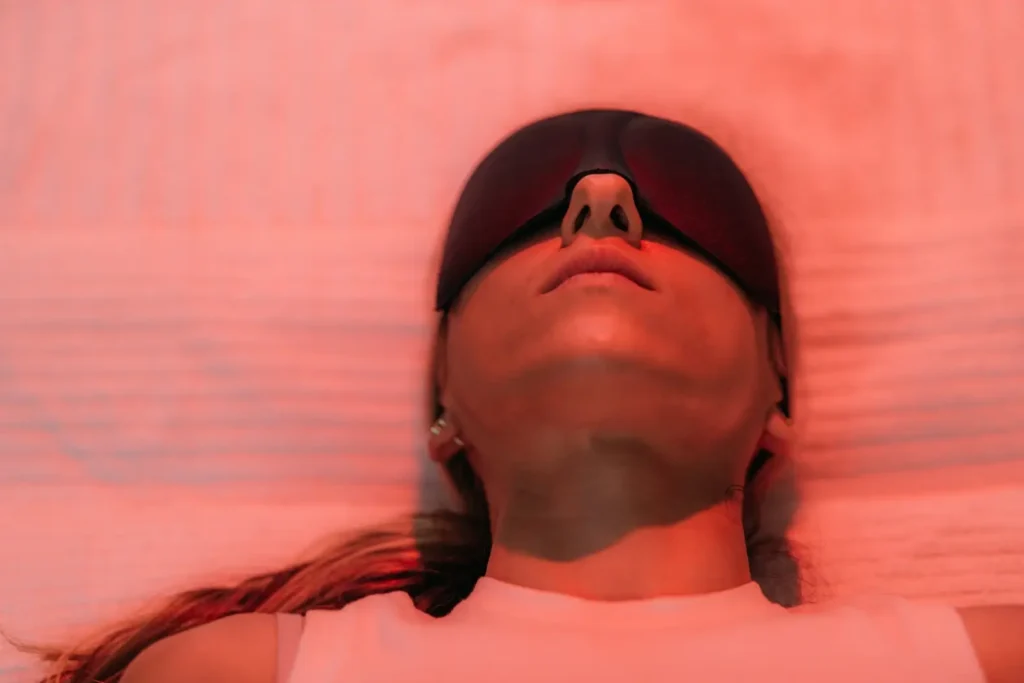 The Skin and Muscle Tissue Benefits
Red light therapy offers various benefits for skin and muscle tissue, including:
Skin Rejuvenation: Red light therapy has shown potential in reducing redness, scars, acne, and wrinkles. Its positive impact on collagen production and blood circulation in skin tissue contributes to improved skin health.
Sun Damage Repair: By enhancing the appearance of sun-damaged or aged skin, red light therapy helps with wound healing, stretch marks, fine lines, age spots, psoriasis, rosacea, eczema, scars, and hair growth in individuals with androgenic alopecia.
Cellular Power Boost: Red light therapy targets the mitochondria, known as the "power plant" of cells, providing them with extra energy. This boost enables other cells to function more efficiently, facilitating skin repair, promoting new cell growth, and rejuvenating the skin.
Collagen Production and Blood Circulation: Red light therapy stimulates collagen production, which contributes to the structure, strength, and elasticity of the skin. Additionally, it increases fibroblast production, a key component of connective tissue responsible for skin building. Furthermore, the therapy improves blood circulation and reduces inflammation within cells.
Muscle and Tissue Healing: Red light therapy has also proven effective in reducing inflammation, edema, chronic joint disorders, and promoting the healing of wounds, deeper tissues, and nerves. It has even been utilized for treating neurological disorders and pain.
While at-home red light therapy devices may not match the power of professional LED treatments used for acne or collagen-boosting, they still offer significant benefits for those seeking gradual improvements in skin health and muscle tissue healing.
Incorporate red light therapy into your routine and discover its potential to enhance your overall well-being.
Red light therapy is a non-invasive treatment that utilizes low-level red light to penetrate the skin and promote various benefits, including skin health, wound healing, and anti-aging.
Exploring the Differences in Home-Use Red Light Therapy Devices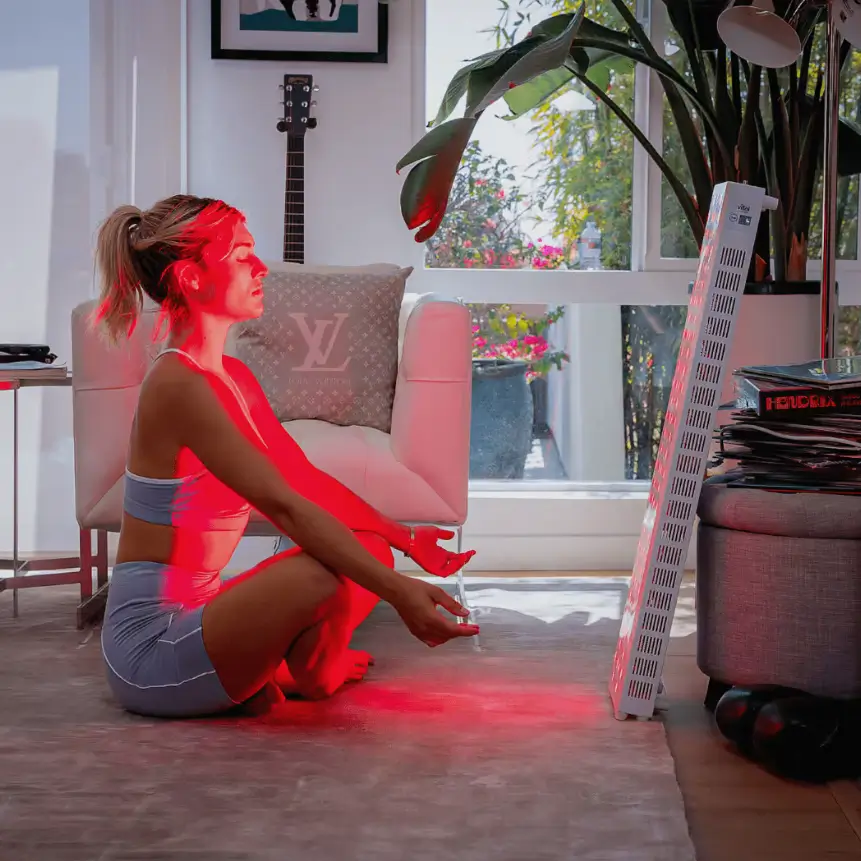 Home-use red light therapy devices come in various sizes, power levels, and designs, catering to different treatment needs. Understanding the distinctions between these devices is crucial for selecting the most suitable option.
Here are the key differences to consider:
Targeted Treatments and Wellness
Different red light therapy devices are designed with specific purposes in mind.
Some devices excel at targeted pain relief or anti-aging treatments, while others prioritize hair growth or general wellness. Assessing your desired outcomes will help determine which device is best suited for your needs.
Size and Power
The size and power of red light therapy devices play a significant role in their effectiveness. Handheld or small standing devices are ideal for face treatments, providing focused therapy.
On the other hand, larger devices are better suited for full-body healing, ensuring comprehensive coverage and faster treatment times. Devices with higher power levels are particularly adept at energizing cells, maximizing the benefits of each therapy session.
Considerations for Home Use
When choosing an at-home red light therapy device, ease of use and instructions are important factors to consider. Opt for devices that offer simplicity in operation and clear instructions, facilitating a seamless and hassle-free experience.
Additionally, some devices have received FDA clearance, indicating their safety for home use. However, it is crucial to carefully read and adhere to the instructions to prevent potential misuse that can result in blisters or burns.
According to Shane Miller, a licensed esthetician and owner of the popular Instagram account @howtohydrate, "Red Light Therapy is a clinically studied, FDA-approved treatment that can improve the appearance of skin if you have acne, scars, wrinkles, and other visible signs of aging. Considering expert advice can further guide you in making an informed decision.
Safety for All Skin Types
Red light therapy is generally considered safe for all skin types. Unlike other treatments, it does not involve toxic substances, invasive procedures, or the use of heat, which can be harsh on the skin and cause irritation or burns.
Notably, red light therapy does not employ ultraviolet (UV) light, eliminating the associated risk of skin cancer.
Safety Precautions and Risks
While red light therapy is safe, there have been isolated reports of burns and blistering resulting from improper use. Some incidents occurred when individuals fell asleep with the device in place or due to malfunctioning wires or device corrosion.
To avoid such risks, it is crucial to carefully follow the instructions provided with the device.
Additionally, protecting the eyes during red light therapy sessions is essential, as there is a potential risk of eye damage. Using appropriate eye protection can help mitigate this risk effectively.
By understanding the differences between red light therapy devices and taking necessary precautions, individuals can confidently harness the benefits of this non-invasive treatment in the comfort of their own homes.
Red Light Therapy Devices Gain Popularity in 2023
As more people discover the potential benefits of red light therapy, a range of devices is becoming available on the market. Here are some of the best red light therapy devices for 2023.
Best handheld devices for targeted facial treatment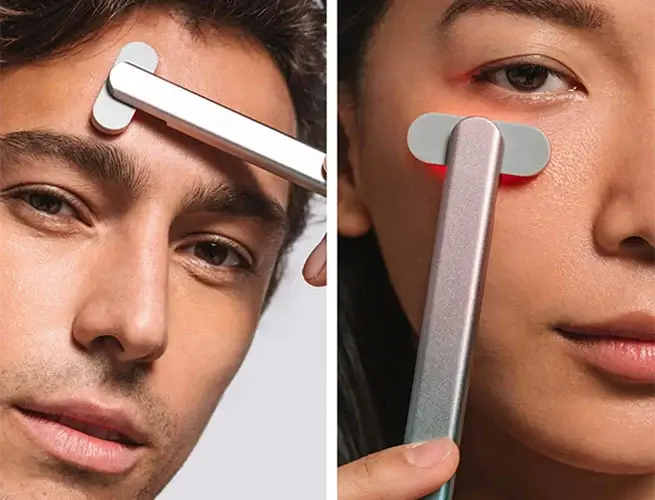 The SolaWave Wand and TheraFace Pro are both top choices for handheld red light therapy devices that target facial treatment. The SolaWave Wand is the best option for targeted treatment, while the TheraFace Pro is excellent for overall facial therapy.
Best budget option
For those on a budget, the Skin Gym Revilit LED Light Therapy Tool is a great choice. It offers excellent value for its price and is still highly effective in promoting skin health.
Best panel and multitasking tool
The Vital PRO Red Light Therapy Panel is the best panel on the market, while the UFO 2 FOREO is a multitasking tool that offers multiple benefits beyond just red light therapy.
Best light therapy tool for multiple color options
If you're looking for a light therapy tool with multiple color options, the How To Glow LED Light Therapy Mask Solaris Laboratories NY is an excellent choice. It offers a range of colors that target different skin concerns.
Most affordable device
The Trophy Skin BrightenMD 4-in-1 Microcurrent Facial Device is the most affordable option on this list. It offers multiple benefits, including red light therapy, microcurrents, and ultrasonic waves, making it an excellent all-in-one device.
Best full-body red light therapy tool
For those looking for a full-body red light therapy tool, the Joovv Solo is an excellent choice. It offers a wide coverage area and is highly effective in promoting overall health and wellness.
Best portable and professional-grade devices
The Mito Red Light Therapy is a portable device that offers professional-grade benefits. It's highly effective in promoting skin health and overall wellness. Meanwhile, the Red Light Man Red Light Therapy Devices are the best professional-grade devices on the market, offering high-energy output and a range of benefits.
Potential side effects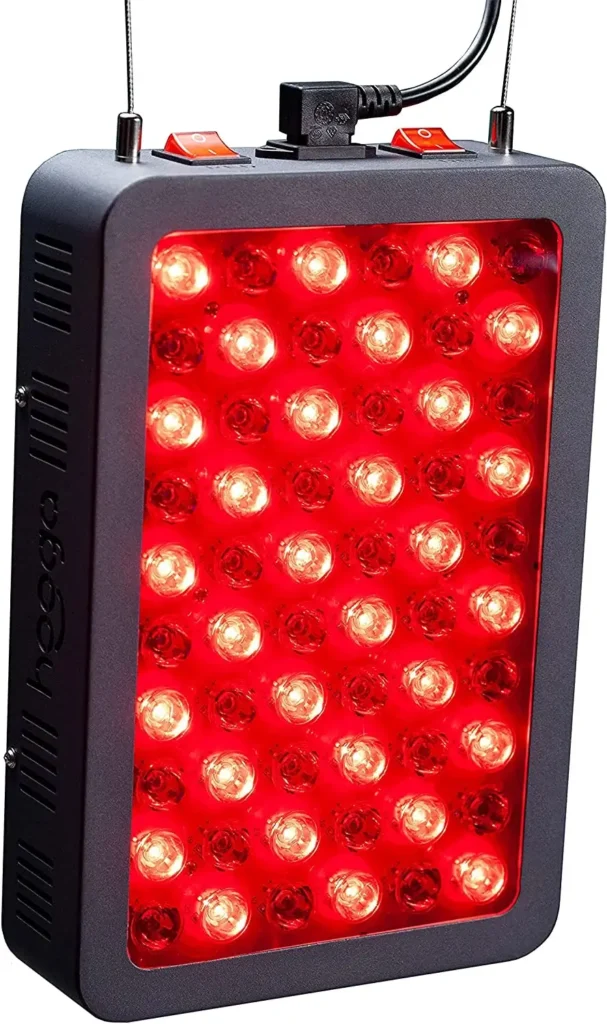 While red light therapy is generally considered safe and painless, there are potential side effects to be aware of. According to Medical News Today, a practitioner with little experience or someone who exposes themselves to too much of the treatment may cause tissue and cell damage.
Verywell Health warns that incorrect or frequent use of red light therapy devices may damage the skin or eyes. There is also a chance of unexpected or inconsistent results or side effects, and the long-term safety of red light therapy devices is not yet known.
Healthline reports that burns and blistering may occur, and there is a potential risk of damage to the eyes, so proper eye protection may be necessary.
Cleveland Clinic emphasizes that proper use and following the directions for use are essential to avoid the risk of damage to the skin or eyes. It is recommended to consult with a doctor before using red light therapy devices.
Editor's Note: We would appreciate it if you could reach out to press@nowthendigital.com if you find any outdated or inaccurate content.