The following Samsung Galaxy S9 and S9+ reviews will compare the similarities, features, strengths, and differences of these two new smartphones. 
KAMPALA | NOW THEN DIGITAL — In this Samsung Galaxy S9 and S9+ review, we will examine the similarities and differences between these two new smartphones. 
The Samsung Galaxy S9 not only sports a 5.7-inch AMOLED display, but it is also IP68 water and dust-resistant.

Samsung Galaxy S9+ has a better camera, which is the first phone to have an aperture of F/1.5. Slow-motion videos can also be filmed at 960 frames per second with the camera.

Read also: We've also got a review of the Galaxy S8 Plus, which covers its 6.2-inch display, 6GB of RAM, Bixby virtual assistant, and USB-C port.
This review will highlight the pros and cons of each and make the best choice for your needs. After reading this review, you will be ready to purchase either of these phones. 
If you are not sure which one to choose, check out the nowthendigital.com comparison in the article below for more information on their features and strengths.
Samsung Galaxy S9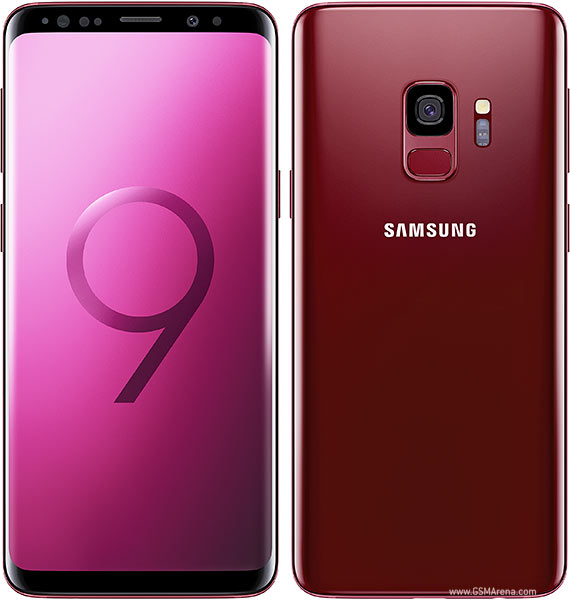 We'll get to some of the features of the new Samsung Galaxy S9 in this review. Aside from a 5.7-inch AMOLED screen, the S9 is IP68 water and dust resistant and features Samsung's Bixby voice assistant. 
The S9 also has a 3.5mm headphone jack, which is rare for high-end phones in 2018.
The S9's screen is the best-looking smartphone screen available. With a Quad HD+ resolution and 570 pixels per inch, the Galaxy S9 has an incredibly detailed picture. 
It's so sharp that you can even see it in direct sunlight. There's a lot to like about the Samsung Galaxy S9, but there's also a lot to dislike. While this phone is great, we wish it were a little more polished.
In terms of memory, the S9 comes with 64GB of storage and 256GB on the S9+. Both phones can be expanded with a microSD card. 
The S9 Plus offers a second camera at the back. The dual camera system comes with 2x optical zoom and portrait mode. 
The S9 has a 12-megapixel camera with variable aperture. If you're a heavy user, you'll quickly drain the battery.
The S9's design is also incredibly impressive, with a 5.8-inch AMOLED screen and a dual-curved screen. The smartphone comes in a range of colors, including lilac purple, coral blue, titanium gray, and midnight black. 
The processor is a Snapdragon 845 and a 12-megapixel camera. It has a dual-speaker system for loud audio, and a fingerprint reader makes mobile payments simple.
The S9 features a new security feature called Intelligent Scan. The Samsung Galaxy S9 will automatically scan your face and iris when you wake up. 
However, it's annoying that this security feature won't unlock the phone if you're wearing sunglasses.
The phone also doesn't support a raise-to-wake gesture, so you'll need to hold down the power button and press the virtual home button to activate the iris scanning feature.
The S9 has the best design of any Samsung smartphone. Its supple curves look beautiful in purple. The phone's glass surface is glossy and easily accumulates fingerprints. 
The fingerprint scanner is located under the camera, which means it's easy to touch. The front speakers, on the other hand, are on the front, which are convenient for calling. 
Compared to last year's model, this phone's camera is a vast improvement.
While the new camera is an improvement over the S8, the S9 is still far from the perfect smartphone. 
Though the new sensor improves low-light photography, the S9 is not a reimagined version of the S8, and a top-tier Android phone. There are better phones on the market, but this one still falls short. 
The Galaxy S9 has the same great design of the S8 but boasts a wider selection of unique colors. The Coral Blue is especially striking among the other colors, and is a great choice if you're looking for a unique color. 
Samsung takes some risks with colors and gives users a fun experience. So what are the top features of the Samsung Galaxy S9? You'll love the S9 – just remember to keep your eyes open.
If battery life is your top concern, you may want to look elsewhere. Although the S9 packs a large screen, it still offers excellent performance. 
It lasts a full day of talk time, seventeen hours of video playback, and fourteen hours of internet browsing. 
Besides a big screen, the Galaxy S9 also comes with power save mode, which can extend its battery life by many hours. And you can also choose which parts of the phone to turn off, making your device more power efficient than ever before.
The S9's curved display has unique features. The edges of the screen curve upward, making content cascading down the sides, but this doesn't give you an extra inch of screen. 
Instead, apps stay within the bounds of the flat screen. Another unique feature is Edge Panels, which are essentially little trays with select functions on the sides. 
These panels allow you to quickly access certain apps and contact people, take smart screenshots, and more. It's a neat way to utilize the curved screen.
Samsung galaxy s9+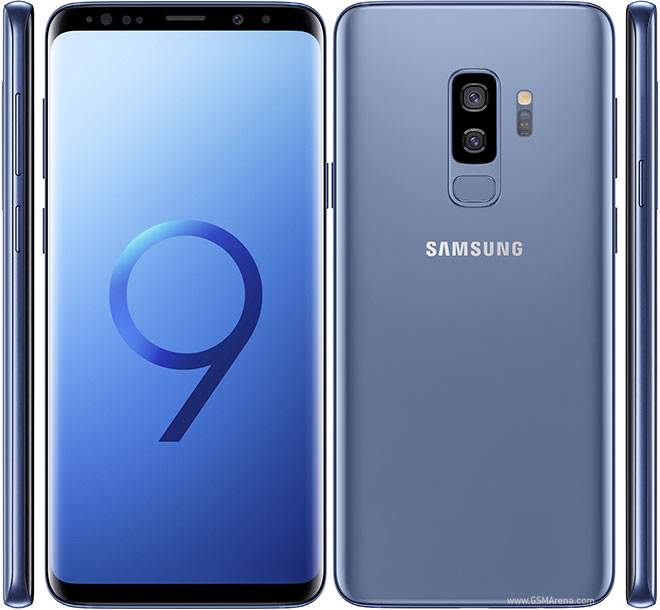 If you're looking for a new phone, you may be wondering if the new Samsung Galaxy S9+ is the best model for you. The S9+ comes with a 6.2-inch Super AMOLED display. 
Its resolution is 2960 x 1440, which is higher than the competition's. It also has 529 pixels per inch, which means it has great contrast and brightness. 
The display is fully customizable, too. You can change its colour profile or choose from HD+, FullHD, or QHD+ resolutions.
The S9+ isn't a perfect phone. While its design is good, it's not the best. It's not the best camera, but it's better than most others. 
The camera is decent, but the lens isn't as good as those on the iPhone X and Google Pixel 2 XL. Nonetheless, if you're looking for a new phone, the S9+ is the best option for you.
AR emoji are the most notable feature of the new Samsung Galaxy S9+. This is Samsung's response to Apple's animoji, which first debuted on the iPhone X. 
If AR emoji aren't your thing, don't worry. This section isn't necessary for you to understand the phone. But if you're curious, here's a short summary of the new feature.
If you're looking for a fast phone, the S9 Plus is one of the best options on the market today. Its Snapdragon 845 processor is fast, and it handles all of your everyday needs. You won't notice any lag or slowdown in games and apps. 
With the extra RAM, it can handle heavy usage as well. This is a great phone for heavy users. But if you're looking for the best option, you're better off getting the Galaxy S9.
The camera is another major feature of the S9+. It features dual 12 MP cameras with a wide-angle lens and optical stabilisation. 
It uses an improved algorithm for focusing the cameras. Its camera can focus faster than its competitors and can take perfect photos even in complete darkness. 
Despite its size, the S9+ still has a headphone socket for your headphones. And it comes with a huge battery life, which is essential for mobile phones.
The S9+ has a 14% larger screen than the S9, which may be a bonus for users of Android split screens. You might find it easier to read long documents or write emails on a large screen, but for some, the extra space might be taxing. 
However, this is not a deal-breaker for many people. We're looking for more reasons to buy this phone. 
Once you've decided on a new phone, then read our Samsung Galaxy S9+ review here to make the right purchase decision.
Among its best features, the Samsung Galaxy S9+ offers good performance, a high-quality camera, and a fluid experience. 
While the phone has a small battery, it will still keep you connected throughout the day. And the Samsung Galaxy S9+ is dust and water-resistant. 
With the right use, the Galaxy S9+ can make your life easier. But we also have some concerns regarding battery life.
The new Samsung Galaxy S9+ comes with a bright and detailed display. You can use a telephoto lens, stabilized 4K video, and an AR Emoji to enhance the picture quality.
The new Samsung Galaxy S9+ also has a better camera, which is the first phone to feature a F/1.5 aperture lens. The camera can also shoot slow-motion videos at 960 frames per second. 
The chipset also provides better noise reduction, which should result in faster processing.
The Samsung Galaxy S9+ has a similar design to its predecessor, the Galaxy S8+. It's more compact with smaller bottom bezels and a better camera. 
Both models also come with stereo speakers, but the Galaxy S8 has a headphone jack. The Galaxy S9+ has a slightly better camera and better CPU. Lastly, it has a faster processor and a larger storage space.
Overall, the Samsung Galaxy S9+ is an excellent phone that is worth considering. It offers many of the same features that we've come to expect from Samsung phones. 
It's cheaper than the iPhone X and has a class-leading camera. If you're not looking for a new pen or iPhone, this is a great choice for you. 
It's not revolutionary, but it has the best hardware.