Uganda's Sports Club Villa (SC Villa Joogo) has officially unveiled its primary sponsor, LingLong Tire, in a substantial $750,000 package (approximately Shs 2.7b).
KAMPALA, UGANDA | NOW THEN DIGITAL — Uganda's Sports Club Villa (SC Villa Joogo) revealed its primary sponsor, LingLong Tire, in a remarkable $750,000 (approximately Shs 2.7b) package.
The Chinese tire manufacturing enterprise pledged an annual sum of $150,000 to Uganda's most successful club over a five-year period, making it the most lucrative offer in the Uganda Premier League.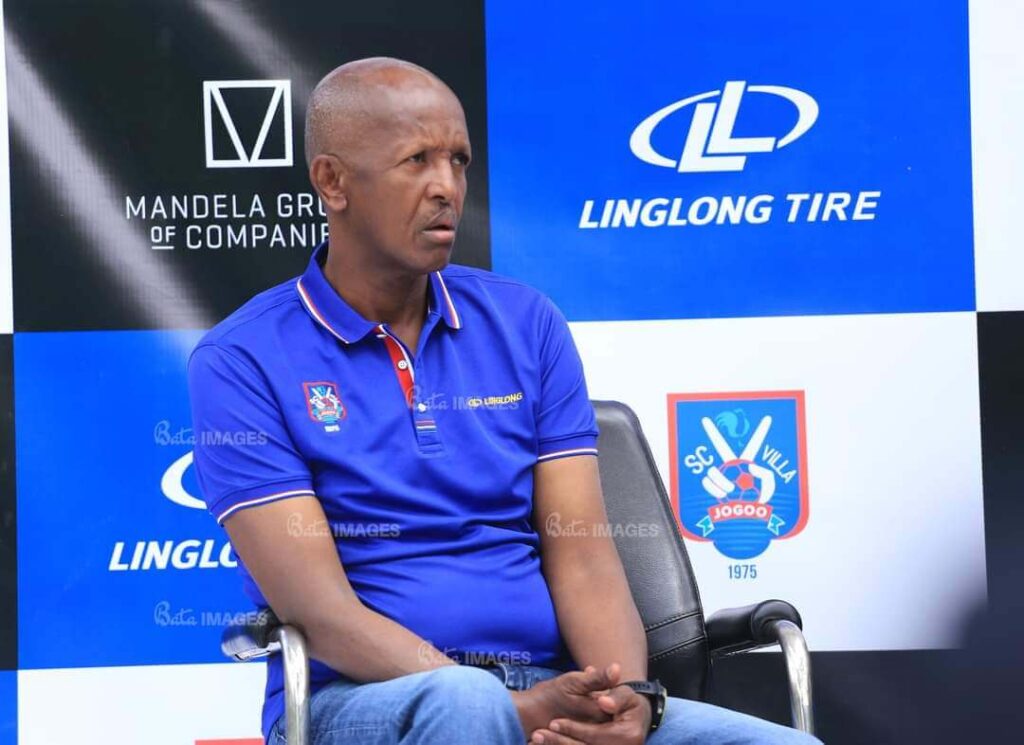 The comprehensive LINGLONG TIRE SPONSORSHIP DEAL comprises:
A $750,000 value (about Shs 2.7b).
An annual contribution of $150,000 (about Shs 543 million).
Allocation of funds for team operations, especially staff salaries, and stadium construction (alongside the
UNRA compensation money).
THE LINGLONG TIRE SPONSORSHIP DEAL
**The deal is worth $750,000 (about Shs 2.7b)
**This will amount to $150,000 (about Shs 543 million) per year.
*Part of the money will run team business especially staff salaries
*And stadium CONSTRUCTION(alongside the UNRA compensation money) pic.twitter.com/TqvzpHVpiu

— SC Villa (@SCVillaJogoo) July 27, 2023
During the unveiling ceremony, held at the grand event in City Oil Kamwokya, Club President Omar Mandela expressed his excitement, assuring fans and football enthusiasts of an enthralling football experience. He emphasized that the $150,000 annual package would significantly improve the team's welfare.
Mandela's instrumental role in securing the deal through his business connections with the Tire group allowed Linglong to be featured on Villa's front shirt for the upcoming season.
In her address, Cathy Kao, head of International Business at Linglong Tire, expressed her honor to be part of the event and emphasized the longstanding corporate friendship between Linglong and Villa, spanning over 15 years. She underlined that their connection was more than a mere business relation—it was a familial bond.
"It's my honour to stand here and have this chance for this event, Linglong has had a corporate friendship with Villa for more than 15 years. The two are not joined for business relations only, we are more than friends, we are family.", Cathy said.

"In the future, we want to work hand in hand, corporate with each other and bring good luck for the two parties. Our President Wang also loves Sports very much.", she added.
Kao also highlighted the strong relationship between Mandela and Linglong Tire President Wang, expressing the desire for continued collaboration to bring prosperity to both parties. She revealed that President Wang had a profound love for sports.
Gerald Ssendaula, SC Villa's Chairman of the Members Trust, lauded the support, anticipating a substantial positive impact on Villa's pursuit of excellence.
UNVEILING OF OUR NEW SHIRT SPONSORS!

Welcome to the Family Linglong tire#WeAreJogoos pic.twitter.com/EWMmG2eGJW

— SC Villa (@SCVillaJogoo) July 27, 2023
Editor's Note: Please contact press@nowthendigital.com if you find any of the content to be inaccurate or outdated. 
You're reading nowthendigital.com — which breaks the news about Uganda, Kenya, Nigeria, South Africa and the rest of the world, day after day. Be sure to check out our homepage for all the latest news, and follow NOW THEN DIGITAL on YouTube, Google, Web Stories, Google News, Medium, LinkedIn, Twitter, Reddit, Pinterest, Linktr, Buy Me a Coffee, Truth Social, and Flipboard to stay in the loop.