Soybean oil is a valuable skin care ingredient, and it has numerous uses. It is an effective emollient plant oil that can penetrate the top layers of the skin. It is also a natural moisturizer and is absorbed quickly into the skin.
KAMPALA, UGANDA | NOW THEN DIGITAL — Soybean oil, often known as soya oil, is a vegetable oil derived from soybean seeds. It has high concentrations of vitamin E, linoleic acid, vital fatty acids, and lecithin. 
Soybean oil is made by pressing soybeans flat and extracting the vegetable oil

. It is particularly beneficial for parched skin because it helps to lock in moisture. It also contains linoleic acid, a naturally occurring fatty acid that strengthens the skin's moisture barrier. 

Soybeans have been a staple crop for thousands of years, and many cultures today still use soybeans. 

Soybeans are not only essential to human nutrition, but they also have a multitude of uses beyond food

. Because soybeans are so rich in vitamins, they have many uses in the beauty industry. In addition to their nutritional benefits, soybean oil is often found on beauty product labels.

Soybeans are legumes that contain significant amounts of amino acids. Soybean oil is extracted from the seed of Glycine soja and contains polyunsaturated fatty acids and Vitamin E. These oils are antioxidants and may help reduce skin damage caused by ultraviolet rays. In addition to protecting the skin, soybean oil may help reduce wrinkles and fine lines.

Also, read our article on: Is 

soybean oil gluten free

?
Because of its diverse antioxidant qualities, topical application of soybean oil has profound effects that assist in preserving the skin by neutralizing free radicals in the environment. 
Also, since it contains vitamin E and essential fatty acids, it can be easily infused into various cosmetic formulae and interact with the skin's surface. 
As a result, several skincare products now use soya oil to provide additional antioxidant protection. Soya oil is proven to improve the overall quality and look of the skin.
Outlined below is how Soybean Oil can benefit your skin.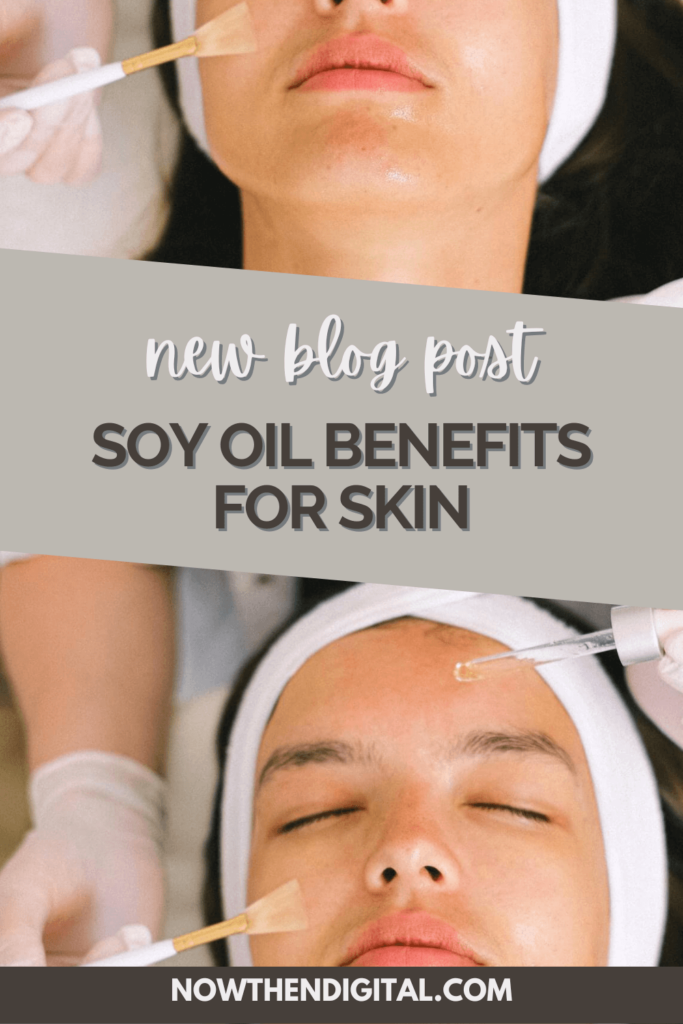 1
.
 Reduces Visible Signs of Premature Aging
The best natural cure for replacing moisture lost naturally as we age is to consume oils with high oleic acid content. 
Omega 3 and Omega 6 fatty acids are found in high oleic soybean oil and assist in rebuilding collagen, improving skin suppleness, and lessening the appearance of fine lines and wrinkles. 
In postmenopausal women, soybean oil's isoflavones may also aid in reducing signs of early skin aging. 
2
.
 Improves Scalp Heath
Because of the omegas and vitamin E, soybean oil hydrates the scalp and can reduce inflammation. 
This makes it an excellent choice for hair because it is less greasy than other oils and absorbs quickly without leaving your hair and scalp feeling greasy.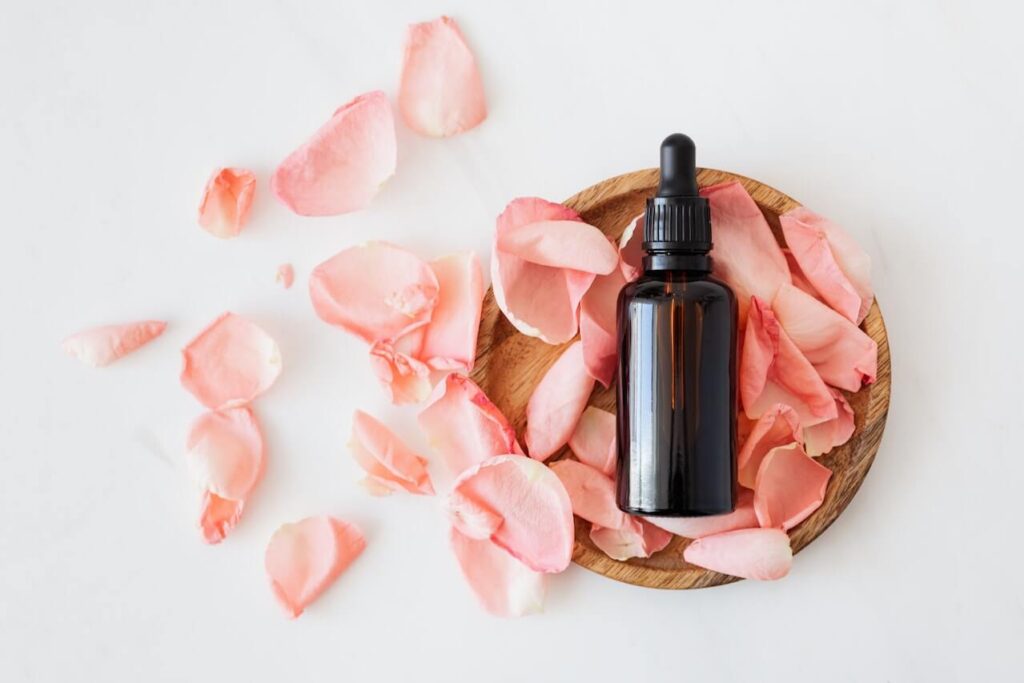 3
.
 Helps Retain Moisture
Soybean oil applied topically helps to moisturize the skin from within. It penetrates the skin's surface and locks moisture, reducing water loss and encouraging moisture retention. 
After using your regular cleanser, moisturizer, and toner, pat 2-3 drops of soybean oil over your skin. This will aid in penetrating other essential oils and cosmetic products into the skin.
4
.
 Encourages Hair Growth
The oil contains vitamin E, which promotes hair growth by strengthening hair follicles and combating free radicals that can damage skin cells on the scalp. 
Also, its proteins and amino acids can aid in forming keratin, which strengthens hair fibers and makes them more elastic and less prone to breaking.
5
.
 Helps Repair the Skin Barrier
The stratum corneum (the skin's outermost layer) serves as a protective barrier against environmental damage. Any disruption of this layer causes skin injury. Because of its high soy phytosterol content, soybean oil has been shown to improve skin barrier function. 
Another study indicated that using formulations containing soy phytosterols (naturally occurring chemicals) may assist in restoring skin barrier function.
6
.
 Protects Against UV-B Rays
Soybean oil is a natural sunscreen with a UV-B filter that protects the skin from photodamage. The inclusion of polyunsaturated fatty acids and vitamin E is credited with this effect. 
Its antioxidant capabilities protect the skin from irritation and neutralize free radicals that cause UV damage. Also, soybean oil may aid in the treatment of sunburn and inflammation.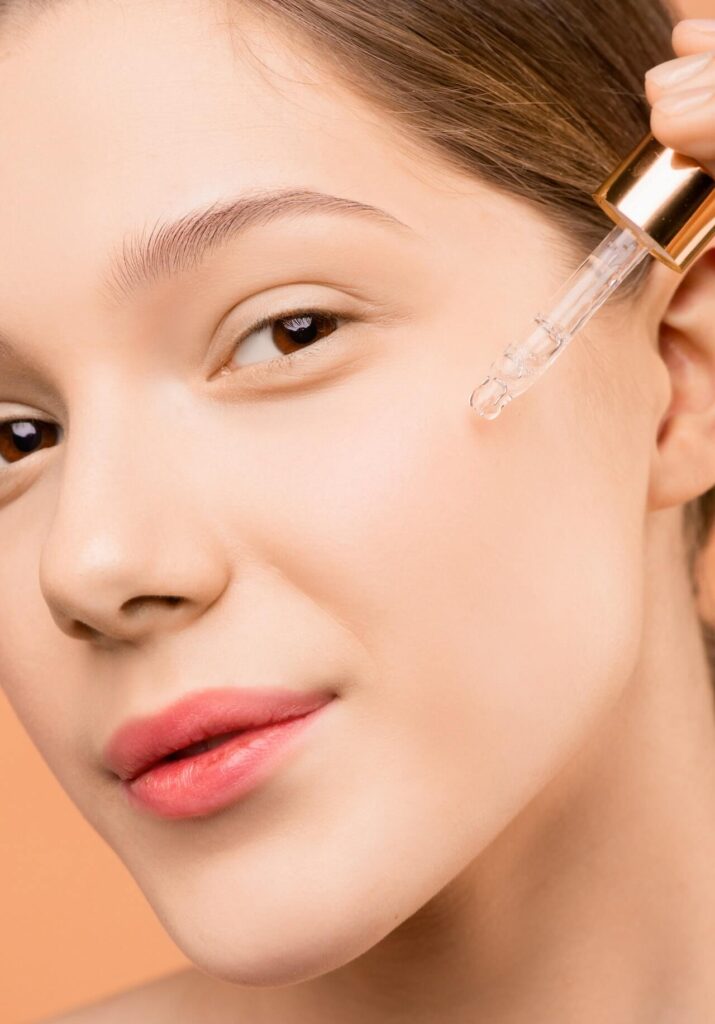 7
.
 Moisturises Dry Skin
Coconut and olive oils aren't the only ones that work wonders on dry skin. Applying Soya oil, created by flattening soybeans to extract the vegetable oil, can aid excessively dehydrated skin by sealing in moisture.
8
.
 Has anti-inflammatory properties
Vitamin E, as an antioxidant, acts as an anti-inflammatory agent to help calm the complexion, soothe the skin, and minimize inflammation. 
Soybean oil is beneficial on both dry and mixed skin. It can even aid in the healing process following cosmetic procedures.
9
.
 Contains natural lipids
Soybean oil is good for preserving and restoring the skin's moisture barrier since it resembles the natural lipids found in the skin.
How to Use Soybean Oil on Skin?
As A Sealant:

 After applying your regular cleanser, serum, or moisturizer, pat 2 to 3 drops of soybean oil onto your skin. It aids in penetrating other essential oils/products into the skin. Significantly, soybean oil should be applied to your skin as the final step in your skincare routine, as smaller molecules will be unable to permeate the more giant molecules of soybean oil.

As A Moisturizer:

 With your fingertips, apply 2 to 3 drops of the oil on your skin. There's no need to rinse it off later. Repeat once a day for better results.
Who Should Avoid Soya oil?
Because soybean oil has a high comedogenic rating, it is not advised for oily skin. Because of its occlusive (blocking) qualities, soybean oil is known to clog pores.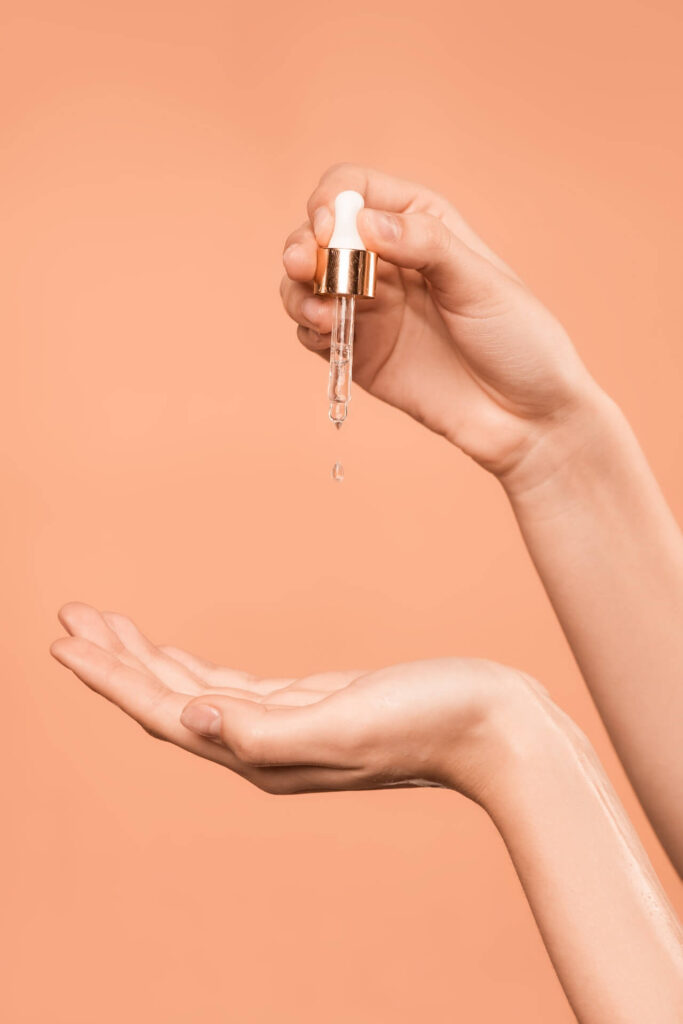 Safety precautions to follow while consuming Soybean Oil for Skin
If you are allergic to soybean derivatives, perform a patch test before applying soybean oil to your skin. Additionally, avoiding using the oil for infants is best because it may induce allergic responses. 
Soybeans are also frequently genetically modified. As a result, look for organic sources. It should never be used on acne-prone skin, whether on the face or the back.
Conclusion
You can find soybean oil in many skincare and cosmetics products. It is inexpensive, all-natural, and quite effective. Soybean oil moisturizes and protects the skin by acting as a natural sunscreen. It also repairs and improves the skin's barrier function. 
Soya oil use may aid in relaxing the skin and keeping it smooth. In your everyday skincare routine, soybean oil can be utilized as a sealer. 
However, if you are allergic to soybeans, avoid using them. Significantly, if this is your first-time using soybean oil, perform a patch test.
Don't forget to share our article on 'soybean oil for skin', it might help someone else as well.
You're reading nowthendigital.com — which breaks the news about Uganda, Kenya, Nigeria, South Africa and the rest of the world, day after day. Be sure to check out our homepage for all the latest news, and follow NOW THEN DIGITAL on YouTube, Google, Web Stories, Google News, Medium, Twitter, Reddit, Pinterest, Ugandan Lifestyle and Flipboard to stay in the loop.