Ghanaian Afro-Dancehall giant, Stonebwoy, has launched his latest album titled '5th Dimension' under Def Jam Recordings.
The album, which is out on all platforms, includes songs like 'Life & Money' featuring Stormzy, 'More of You,' 'Therapy,' and 'Far Away.
'
CUPERTINO, CALIFORNIA | NOW THEN DIGITAL — Ghanaian Afro-Dancehall icon Stonebwoy has released his latest album titled '5th Dimension' via Def Jam Recordings, which is now available on all platforms including Spotify.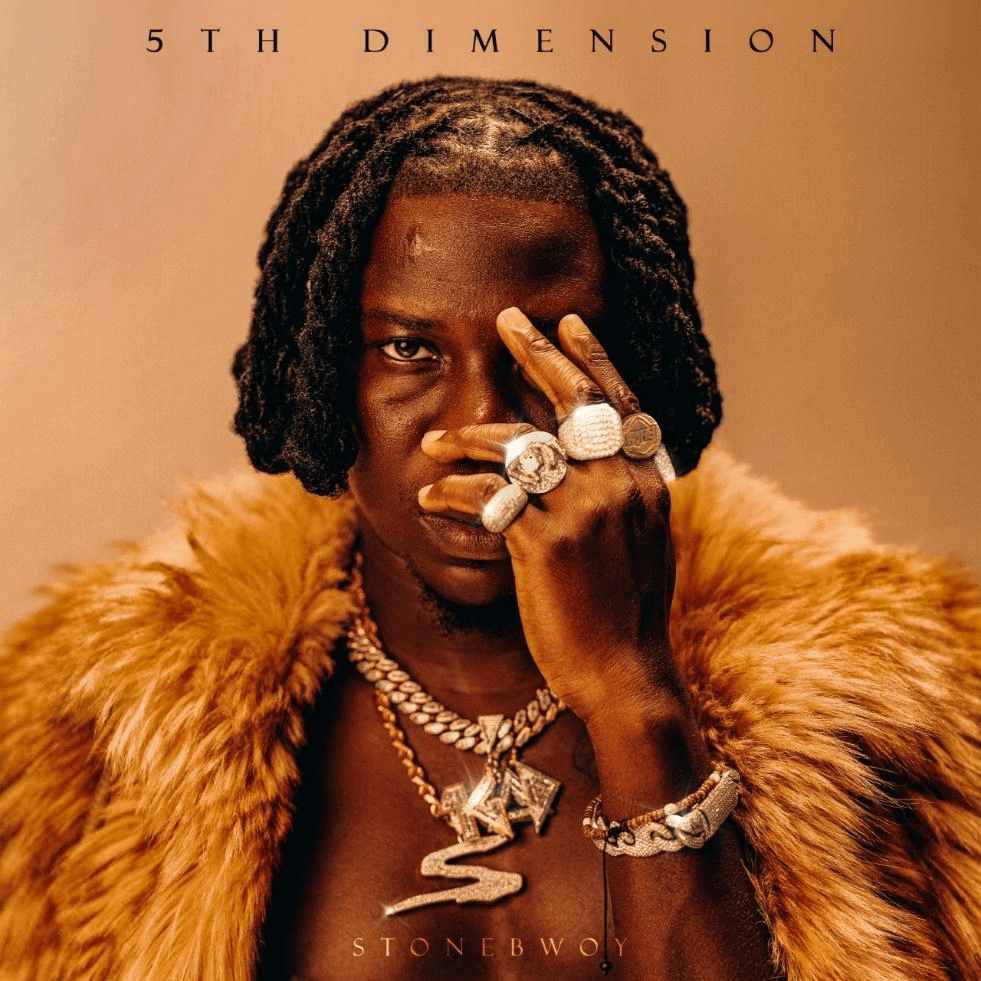 Album highlights and collaborations
The album features some of Stonebwoy's most notable tracks, including 'Life & Money' featuring UK grime artist Stormzy, 'More of You,' 'Therapy,' and 'Far Away.'
The powerful track 'Life & Money' showcases Stonebwoy's talent for blending reggae, hip-hop, Afrobeat, and trap, cementing his status as one of Africa's most important young artists.
Other notable collaborations on the album include appearances from Shaggy, Mereba, Davido, and Grammy-winning Beninese-French artiste Angelique Kidjo on the closing track, 'Manodzi.'
Previous collaborations and performances
Stonebwoy has collaborated with several international artists in the past, including Keri Wilson, Sean Paul, Trey Songz, Burna Boy, and Alpha Blondy.
In terms of performances, Stonebwoy has rocked some of the biggest stages around the world, including Spain's Rotom Sunsplash Festival (2019), Puerto Rico's Afro Nation (2020), the UK's Yam Carnival (2021), and most recently, the FIFA Fan Festival in Qatar (2022).
Awards and social media presence
The artist has won several awards, including Best International Act: Africa at the BET Awards, Artist of the Year at the Ghana Music Awards, and two Billboard plaques.
He also recently became the first Ghanaian artist to hit 100 million streams on the Audiomack platform.
Stonebwoy maintains a high-profile presence on social media, connecting with fans on Instagram, Facebook, TikTok, and Twitter.
With his latest album release, Stonebwoy continues to make waves in the music industry and cement his position as one of Africa's most exciting and talented artists.
Editor's Note: We would appreciate it if you could reach out to press@nowthendigital.com if you find any outdated or inaccurate content.
You're reading nowthendigital.com — which breaks the news about Uganda, Kenya, Nigeria, South Africa and the rest of the world, day after day. Be sure to check out our homepage for all the latest news, and follow NOW THEN DIGITAL on YouTube, Google, Web Stories, Google News, Medium, LinkedIn, Twitter, Reddit, Pinterest, Linktr, Buy Me a Coffee, and Flipboard to stay in the loop.