The Toyota Sienta is a practical, functional, and inexpensive solution for family guys in Uganda who need a vehicle to get around.
KAMPALA | NOW THEN DIGITAL  — In this article, we examine the things you should consider before buying a Toyota Sienta in Uganda. This includes specifications. It's a convenient, functional, and affordable vehicle for the responsible family man.
The Toyota Sienta is a practical, functional, and affordable vehicle for prudent family guys who need a vehicle that they can use to move around.

The current Toyota Sienta sells for around UGX 28,000,000/- for the latest models. For cars that have been used in Uganda, the price can range from UGX 15,000,000/- to UGX 20,000,000/- depending on their current condition. 

In terms of reliability, the Toyota Sienta is bulletproof. Its engine has proven itself over the years to be one of the most long-lasting and reliable engines for Toyota vehicles.

Service and maintenance play an important role in the reliability of any car, and the Sienta is no exception. It has a basic interior, but this is what makes it successful.

Read also: 

A look at the top 

10 fashion designers in Uganda

, and why you should pick them as a brand of interest in the near future.
The Toyota Sienta, inspired by an 'urban tracking shoe' design, cuts a unique figure on the road. If there is one word that captures the essence of the Sienta, it is "sensible". 
If you're the type of car buyer that values practicality, usefulness, and value for money, this is the vehicle for you.
It's a genuine seven-seater Multi-Purpose Vehicle (MPV) and one of the most affordable on the market. If being spacious is an issue, the Sienta is undoubtedly generous. The automobile seats seven people comfortably and has adequate headroom and legroom all around.
The car has an anti-lock braking system (ABS) and Electronic brake force distribution (EBD) included as standard.
Numerous optimization technologies are included in the Toyota Sienta's door, for example, the Smart Lock system, which enables you to open and close the door without pulling the key. 
It includes sliding doors and is centrally located on the front panel with gauges and controls.
Buy a Toyota Sienta from a Ugandan car bond
For the latest Toyota Sienta model, you can buy it for around UGX 28,000,000/-, but for used ones that have already been in Uganda, you can find them for UGX 15,000,000/- to UGX 20,000,000/-, depending on their condition.
This car is in high demand on the Ugandan market at the moment because of its low engine fuel consumption and its various uses such as home use, uber, special hire and car hire, light cargo van etc. 
With its 7-seater design, the Toyota Sienta is all you need for little family adventures.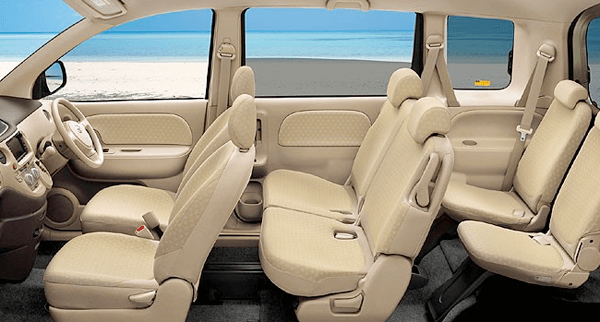 Engine and Transmission
Engine capacity: 4,196 cc

Engine type: 4 cylinders in line 16 valve DOHC chain drive dual VVT-i

Fuel type: Petrol 

Drive Type: Front-wheel drive 

Transmission: Automatic transmission (CVT)
Performance
Power: 78 kw (105 bhp)

Torque: 140 Nm

Acceleration: 12.8s (0-100km/h)

Top speed: 165km/h

Fuel consumption: 16.1km per liter 

Co2 Emission (LTA) 146 g/km (As tested by LTA)
Measurements and capacity
Vehicle type: Multi-Purpose Vehicle (MPV)

Seating Capacity: 7 People

Dimensions: LxWxH (4235x1695x1695) mm

Wheelbase: 2,750 mm

Minimum turning radius: 5,300 mm

Curb weight: 1,325 kg

Fuel Tank Capacity: 42 L

Boot/cargo capacity 575 L

Wheels (Tyre and Rim)

It can be fitted on

185/60/R15

195/50/R16
Toyota Sienta: The advantages of buying this car
It's easy to drive. A Toyota sienta is an automatic drive vehicle, small and it has a light body. This makes it very easy to drive

It has a low fuel consumption. Its engine is just only 1496 cc, which means that 1 litre can drive up to 16 kilometres. This makes it cheap to drive on a daily basis. 

It's cheap to service: its normal service goes for around UGX 125,000/=. That is to say: Engine oil 4 litres at approximately UGX 80,000/-, oil filter UGX 10,000/-, air cleaner UGX 15,000/-, spraying and greasing UGX 10,000, and labour of around UGX 10,000/. This is very much affordable for an average Ugandan driving any car.

It is spacious inside, it carries a maximum of seven people all seated very comfortable including the driver. The space can also be used to carry light cargo.

Its spare parts are readily available on the Ugandan market. Any part which gets damaged can be gotten in the different spare parts shops in the country. 

It is easy to repair and service. This is because it's small and simple. Many mechanics can easily repair this car in case of any default.

The car is cheap to maintain. That's to say it's cheap to replace anything on the car such as the brake pads, shock absorbers, and other spare parts. The 4 tires all go for a maximum of UGX 800,000/= in case u want to change all of them at ago. 

It serves various purposes. Such as home use, car hire or curb business, and light cargo van.
Disadvantages of buying the Toyota Sienta
The Sienta has low ground clearance, and thus frequently experiences transmission failure, electric door failure, power loss, and excessive oil consumption.

It's not good for long distances. Its light and therefore if driven at a speed of more than 100km/h it can easily lose control, especially on highways.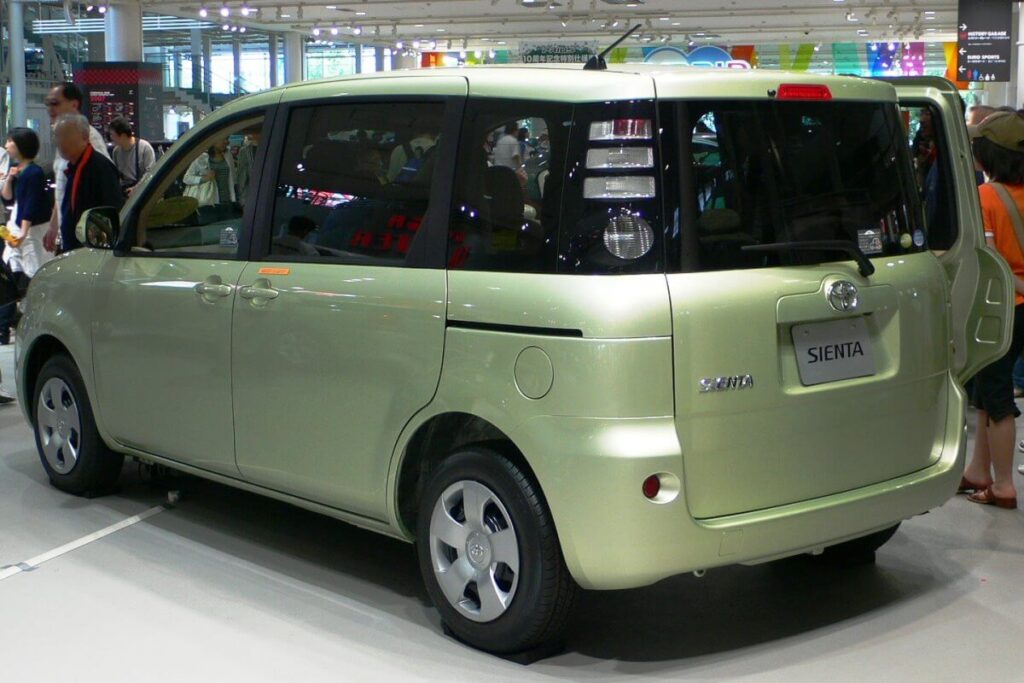 Would you recommend the Toyota Sienta?
The Toyota Sienta has a reputation for being bulletproof when it comes to reliability. It has a proven engine which is one of the most reliable and long-lasting engines Toyota has produced over the years.
A car's reliability is very much dependent on its service and maintenance. Sienta has an extremely basic interior, but this is part of what makes it so successful.
Therefore, buying a Toyota Sienta in Uganda is a matter of personal preference. Whether you value fuel economy or feel the rush when you put your foot down, a Sienta is the best option out there.