Uganda Airlines is set to launch flights to Nigeria as part of a recent agreement between the governments of Uganda and Nigeria.
ENTEBBE, UGANDA | NOW THEN DIGITAL — Uganda Airlines has announced its plans to initiate flights to Nigeria following a recent agreement between the governments of Uganda and Nigeria.
This landmark deal also includes Nigeria's national airline, Nigeria Airways, offering flights to Uganda.
The primary objective behind this collaboration is to enhance bilateral relations and foster trade between the two nations. Ismail Ayobami Alatise, the Nigerian ambassador to Uganda, revealed this development during a press conference held at the Uganda Media Centre on Tuesday.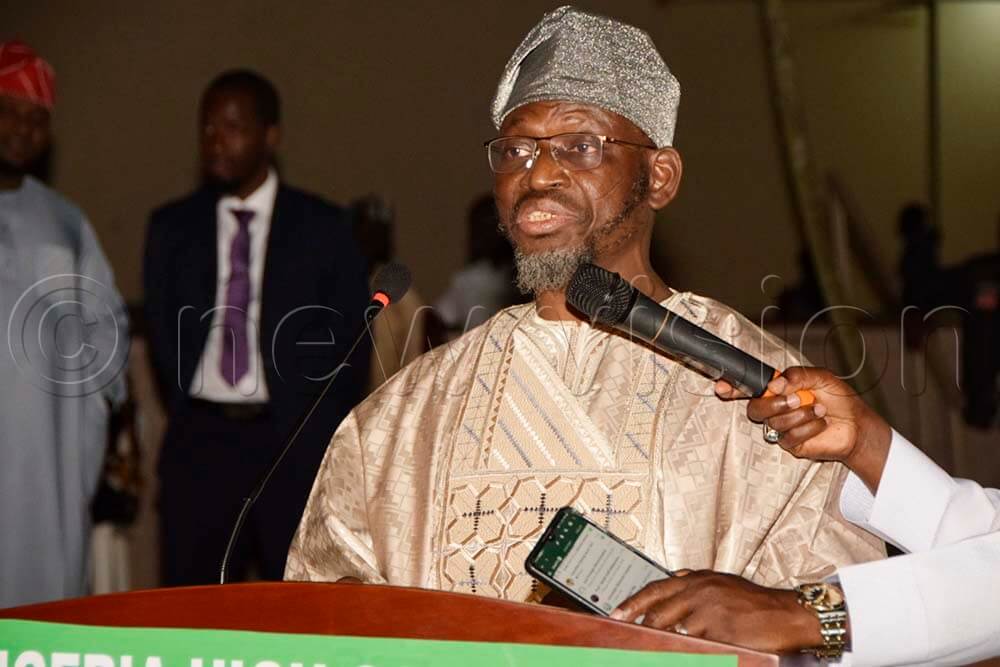 "Whatever you do in business, expansion is the key word. If you have capital of one million dollars, the interest is that you should be able to multiply maybe by three, which we call business expansion," Alatise said.

"So, to do this, we have to bring everything to the table and make sure that we promote Intra trade among various entities in Africa. We want to eliminate a lack of intra-Africa trade because it doesn't pay us. It is regarding our development," he added.
Deepening Trade Relations
The current trade volume between Uganda and Nigeria stands at $24 million (approximately 88 billion Ugandan shillings), as per the United Nations COMTRADE database.
Uganda exports various agricultural products, such as tobacco, hides and skins, as well as electronics, to Nigeria. Conversely, it imports primarily float glass and textiles from the West African country.
Promoting Business Expansion and Intra-Africa Trade
Ambassador Alatise emphasized the importance of business expansion, stating that it is crucial to bring forth opportunities for growth.
In his view, promoting intra-Africa trade is key to achieving this goal. By eliminating barriers to trade within the continent, the development of both countries can be enhanced. Collaboration and mutually beneficial partnerships play a vital role in this endeavor.
Uganda Airlines' Progress and Future Plans
After its revival in 2018, Uganda Airlines commenced passenger flights on August 28, 2019. Currently, the airline operates over ten regional flights, including destinations like Nairobi, Juba, Mogadishu, and Dubai, with Dubai being its only international route.
Looking ahead, Uganda Airlines envisions launching flights to Guangzhou, the United Kingdom, Rwanda, and other countries in the near future. The expansion of its flight network will further strengthen the airline's presence and connectivity.
In conclusion, Uganda Airlines' forthcoming flights to Nigeria mark a significant milestone in strengthening bilateral relations and promoting trade between the two nations.
The agreement reflects a commitment to fostering business expansion and intra-Africa trade, ultimately contributing to the development of both Uganda and Nigeria.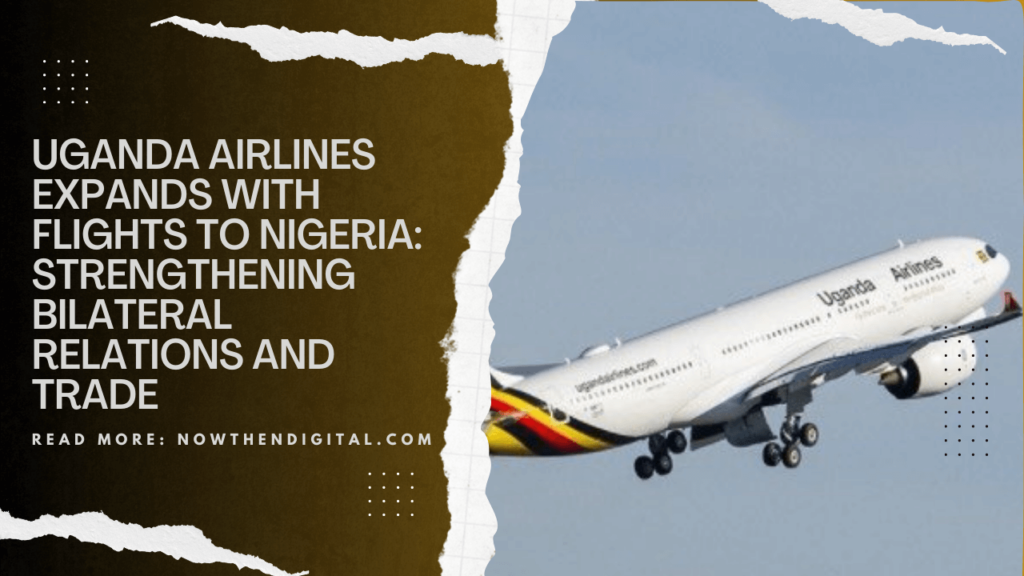 Editor's Note: If you find any of our content to be inaccurate or outdated, please contact us at press@nowthendigital.com