Kampala, Uganda | NOW THEN DIGITAL — The Minister of State for Tourism, Wildlife, and Antiquities, Hon. Martin Mugarra, recently announced a significant step taken by the government to counteract fraudulent activities related to gorilla permits. A new booking and revenue collection system initiated by the Uganda Wildlife Authority (UWA) is now in progress. This system is specifically designed to replace the previously misused booking processes for both gorilla and chimpanzee permits.
Hon. Mugarra made this announcement while addressing allegations of fraud within UWA during a plenary sitting chaired by Deputy Speaker Thomas Tayebwa on October 5, 2023. The Member of Parliament for Rubanda County, Hon. Moses Kamuntu, had previously urged investigations into fraud linked to gorilla and chimpanzee permits.
The Minister shared that the ministry is actively investigating these allegations, which were initially flagged within UWA. Internal audits were conducted covering the months of June to August 2023, uncovering potential misconduct involving certain staff in the reservations, finance, and information technology departments, both at the head office and in the field.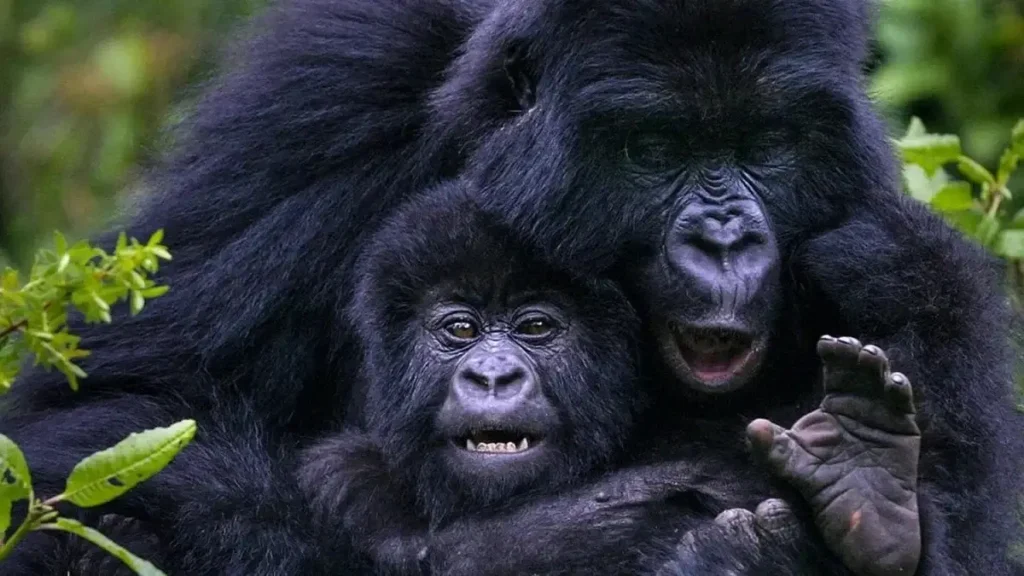 Following these initial findings, a comprehensive second investigation involving staff from the investigations unit and the Uganda Police Force has been initiated. This ongoing investigation is expected to provide further clarity on the matter, and appropriate actions will be taken based on the final findings.
Notably, several staff members suspected to be involved have been suspended to facilitate the investigation process.
In addition to potential involvement by certain staff, suspicions have been raised regarding the role of specific tour companies in the reported fraud. Thorough investigations are underway to ascertain their potential involvement. Legal actions will be pursued against both implicated staff and tour companies.
Moreover, the Trade Ministry has taken steps to ensure a comprehensive forensic audit of gorilla and chimpanzee bookings at various national parks, encompassing the period from July 2020 to September 2023. This forensic audit is intended to bring a comprehensive understanding of the situation.
Minister Mugarra has committed to presenting detailed findings of these investigations within the coming month. Hon. Mary Begumisa (NRM, Sembabule District) urged the Minister to engage with tour operators for a more thorough investigative report, emphasizing the importance of involving all stakeholders in the tourism industry for a comprehensive understanding.
Deputy Speaker Tayebwa guided that any debate on this matter be postponed to allow the ongoing investigations to proceed smoothly.