The Electoral Commission has projected a budget of Shs1.38 trillion for the organization of the 2026 general elections.
KAMPALA, UGANDA | NOW THEN DIGITAL — The Electoral Commission in Uganda has projected a total budget of Shs1.38 trillion for the organization of the 2026 general elections.
The commission's secretary general, Mr. Leonard Mulekwah, announced this during the launch of the commission's strategic plan for 2022-2023, 2026-2027, and the roadmap for the 2025-2026 elections in Kampala.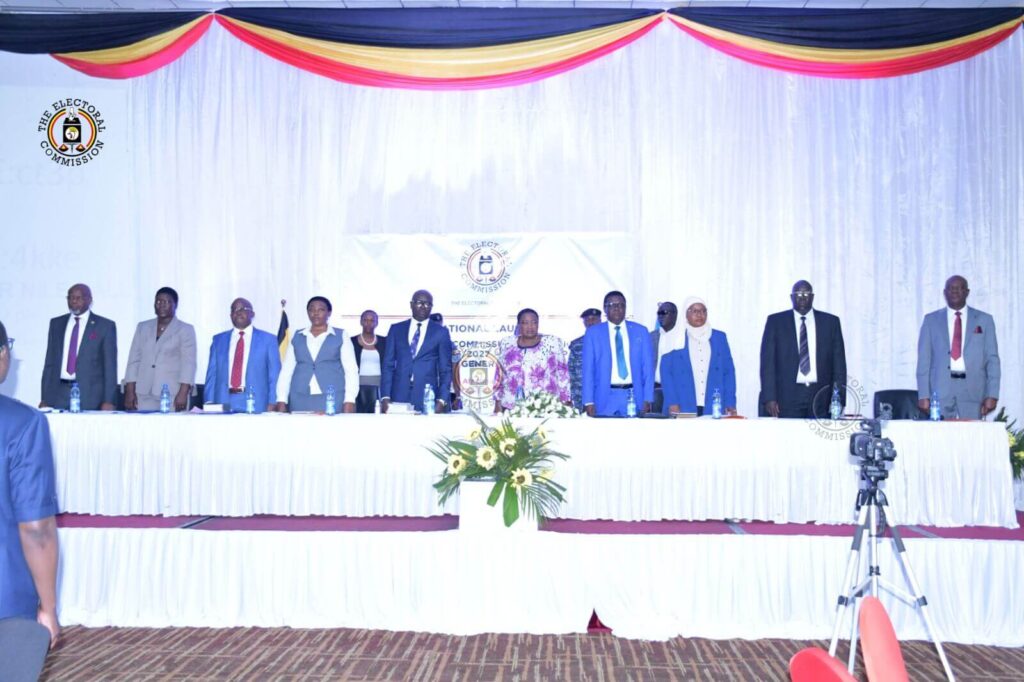 Key Dates and Activities
The roadmap outlines several crucial dates and activities leading up to the 2026 general elections:
Verification of Academic Papers: From 3rd July to 1st August 2025, academic papers for presidential, parliamentary, and local government leaders will undergo verification.
Compilation of Voters' Register: Between the 3rd and 24th of January 2025, the voters' register will be compiled for youth, persons with disabilities, older person workers, Uganda People's Defence Force (UPDF) members, and professional bodies.
Resignation Deadline for Public Servants: Public servants intending to contest must resign between 2nd August and 13th June 2025.
General Update of Voters' Registers: From 3rd to 24th January 2025, voters' registers in each parish will be updated.
Nomination of Candidates: Nomination of candidates at both national and local government levels will take place from 14th July 2025 to 12th December 2025.
Presidential Candidate Nomination: The nomination of candidates for president is scheduled for 2nd October to 3rd October 2025, in compliance with the Presidential Elections Act.
Polling Dates: Presidential, parliamentary, and local government council elections are set to be held between 12th January and 9th February 2026.
Adherence to Election Timeline
The Electoral Commission's roadmap lays out a comprehensive timeline for various election-related activities. It aims to ensure a well-organized and efficient electoral process leading up to the 2026 general elections.
The budget projection of Shs1.38 trillion underscores the significant financial resources required to conduct a successful election in the country.
Final Thoughts
The release of the strategic plan and roadmap marks a crucial step towards the 2026 general elections in Uganda. The Electoral Commission's meticulous planning and clear timeline will play a vital role in ensuring a smooth and fair electoral process for all stakeholders involved.
A soft copy of the the Strategic Plan 2022/2023-2026/2027 and Roadmap for the 2025/2026 General Elections has been made available on the EC website: https://t.co/RF8Ls4cIzy#ECRoadmap2026 pic.twitter.com/Cq0zYsHfh7

— Electoral Commission- Uganda (@UgandaEC) August 2, 2023
Editor's Note: Please contact press@nowthendigital.com if you find any of the content to be inaccurate or outdated.