Uganda is set to export 53% of its unemployed nurses to Germany and the United Kingdom to combat rising unemployment.
KAMPALA, UGANDA | NOW THEN DIGITAL — Uganda is taking steps to address its unemployment crisis by exporting 53% of its unemployed nurses to Germany and the United Kingdom. The Minister of Labour, Gender, and Social Development, Betty Amongi, announced this initiative during a high-level reflection dialogue on gender and equity planning and budgeting.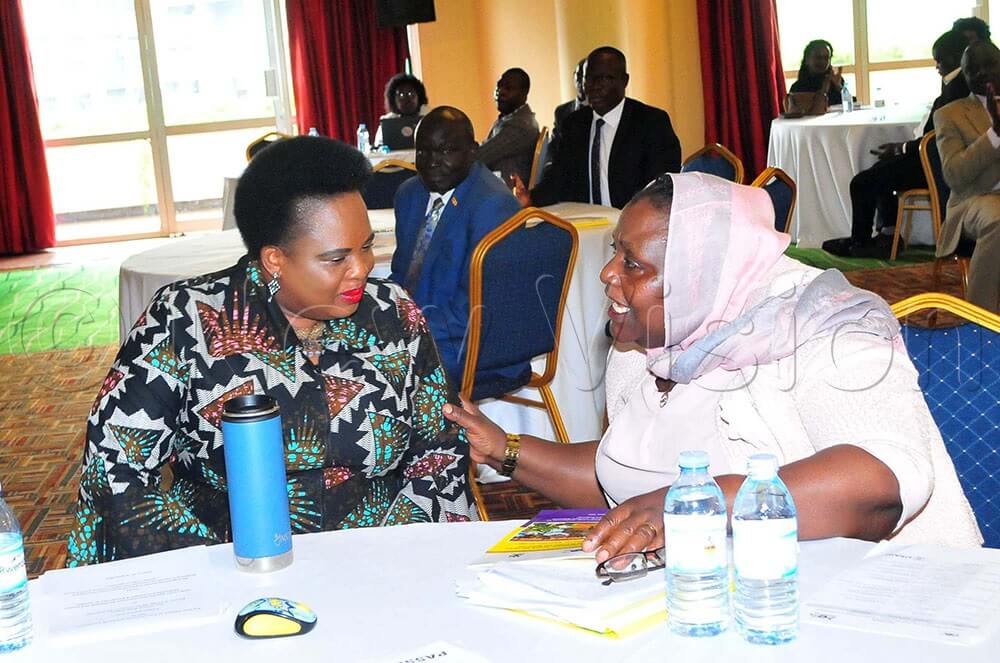 The dialogue, hosted by the Equal Opportunities Commission (EOC) and attended by various Ministries, Departments, and Agencies, focused on "Strengthening Gender and Equity Responsive Planning and Budgeting in Uganda for Increased Household Incomes and Improved Quality of Life for Ugandans."
Betty Amongi revealed plans to travel to Germany and the UK to finalize negotiations with the respective institutions and authorities responsible for agreeing with the Ugandan government on this labor exportation program.
"We have initiated negotiations with Germany and UK, and it has been indicated that we can send nurses to these countries. So, I am traveling next week to conclude the agreements and sign the export agreement through our embassy," Amongi said.
However, she clarified that this initiative exclusively pertains to nurses and not doctors. Amongi explained that over 53% of trained nurses in Uganda are currently unemployed in both government entities and the private sector.
These are the individuals the government aims to support with this opportunity. These nurses will be employed as caregivers in Germany and the UK, where there is a growing older population in need of care but a shortage of younger caregivers.
"As you are aware, there are many private entities that are currently training nurses. Through our analysis and statistics, we found that over 53% of these trained nurses are unemployed in government entities and the private sector. So, those are the individuals we want to support with this opportunity," she added.

"These countries are in need of nurses and caregivers, as their older population is increasing, but they lack a younger population to care for them. There are more sick older people in hospitals, but there aren't enough nurses to attend to them,"
Once bilateral agreements are concluded, the government will provide information about the specific types of nurses and caregivers required. This labor externalization plan comes in response to concerns about the inadequate number of medical workers in Uganda to provide quality care to a growing patient population.
Additionally, issues such as low pay in private healthcare facilities have led some nurses and midwives to seek opportunities abroad.
To put this initiative into context, a 2019 Health Workforce report highlighted a significant deficit in Uganda's healthcare workforce. Experts have emphasized the need to employ 55,000 nurses to effectively serve the population and reduce healthcare facility deaths.
Presently, the government employs 28,000 nurses and midwives out of the 62,000 qualified individuals in Uganda.
Labor companies are in discussions to employ qualified nurses in the UK for approximately UGX 5 million ($1342) per month, following an upfront payment of Ush20 million ($5369) for the recruitment process.
It's worth noting that this plan to send nurses and doctors abroad was first mentioned by Betty Amongi in February of the previous year.
However, it faced opposition from the Uganda Medical Association (UMA), which cited an alarming shortage of medical workers in public health facilities across the country that the government should prioritize addressing.
As part of the program budget approach, the Ministry of Gender aims to develop a strategic plan for 2020-2025, focusing on enhancing employability, livelihood, inclusive growth, and wealth creation.
The Chairperson of the EOC, Safia Nalule Jjuko, expressed gratitude for President Museveni's commitment to embracing gender and equity in planning and budgeting through the Public Finance Management Act of 2015.
She emphasized that gender and equity planning and budgeting are not solely the concern of the Ministry of Gender and Social Development but also of all Ministries, Departments, Agencies, and development partners.
Over four financial years, the allocation towards gender equity interventions has increased from 25.8% to 43.6% of the total budget, indicating increased appreciation for gender and equity in programming.
Nalule acknowledged variations within sectors regarding allocations targeting marginalized groups and recommended the development of gender-sensitive fiscal policies, the use of gender and equity disaggregated data to inform plans and budget decisions, and robust accountability measures.
Sarah Opendi, Chairperson of Uganda Women Parliamentary Association (UWOPA), encouraged Ugandans to embrace gender and equity budgeting and programming, emphasizing that gender issues are not women's issues alone.
She pledged to work closely with the Equal Opportunities Commission to ensure equal treatment and benefits for all Ugandans without discrimination.
Editor's Note: Please contact press@nowthendigital.com if you find any of the content to be inaccurate or outdated. 
You're reading nowthendigital.com — which breaks the news about Uganda, Kenya, Nigeria, South Africa and the rest of the world, day after day. Be sure to check out our homepage for all the latest news, and follow NOW THEN DIGITAL on YouTube, Google, Web Stories, Google News, Medium, LinkedIn, Twitter, Reddit, Pinterest, Linktr, Buy Me a Coffee, Truth Social, and Flipboard to stay in the loop.