KAMPALA, UGANDA | NOW THEN DIGITAL — Uganda's President Yoweri Museveni has expressed his willingness to act as a facilitator in the reunification of Somalia with the breakaway Republic of Somaliland, following over three decades of separation.
During discussions, President Museveni agreed to take on the role of unification facilitator between Somaliland and Somalia.
Somaliland, officially known as the Republic of Somaliland, is an unrecognized independent state in the Horn of Africa, internationally acknowledged as a de jure part of Somalia.
The President firmly stated his opposition to the secession of Somaliland from Somalia, deeming it strategically incorrect.
"We don't support secession because strategically, it is wrong," he emphasized.
President Museveni conveyed to Dr. Jama Musse Jama, the Special Envoy from the Republic of Somaliland, during their meeting at State House-Entebbe, that both Somalia and Somaliland should move away from identity politics if they desire prosperity for their nation.
He emphasized that people face similar challenges regardless of their race or religion. Instead, he advised leaders to embrace politics based on mutual interests, which he believes is of greater importance and will lead to social and economic transformation for their citizens.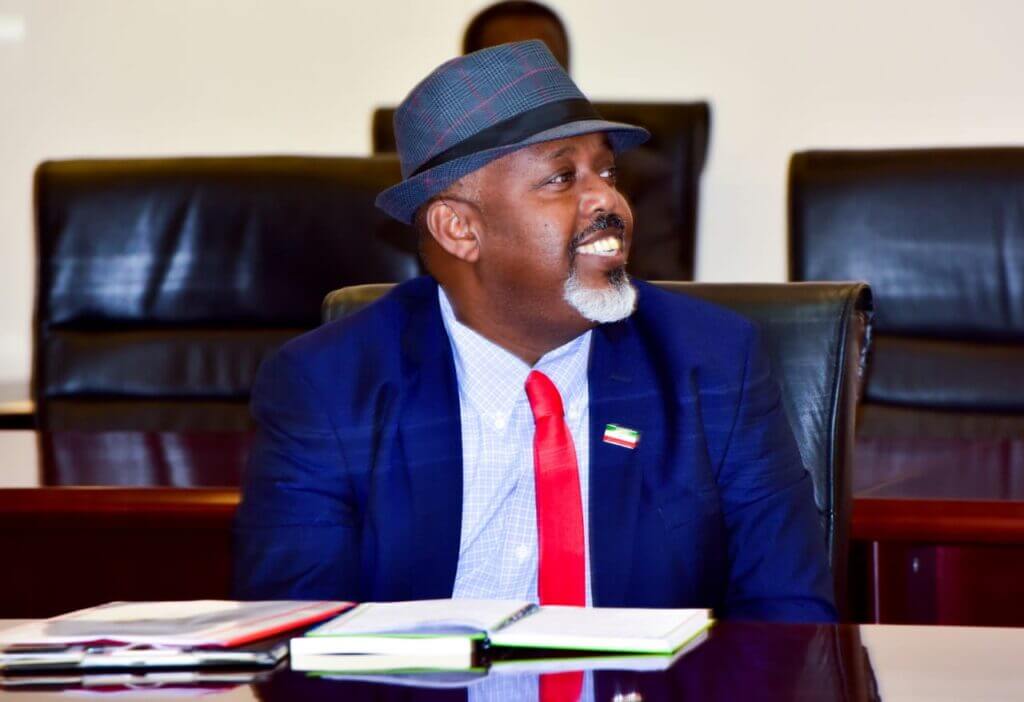 President Museveni also expressed his agreement to engage in trade with Somaliland, as he believes it would benefit both economies. In an email statement from his office following the meeting with Somaliland Special Envoy Jama Musse Jama in Entebbe, Uganda, he stated that a reunion would enhance economic growth and improve the welfare of citizens.
He stated, "In case you have something that we don't have, we shall buy from you, you can also buy from us what you don't have if we have it."
Furthermore, President Museveni advised that relying solely on a country's internal market is insufficient, and therefore, it is necessary for Somaliland and Somalia to unite, engage in trade with each other, and also trade with other African nations.
Dr. Jama Musse Jama expressed gratitude to President Museveni for his efforts in promoting peace in Somalia and requested his assistance in resolving the disagreements between Somalia and Somaliland.
He also expressed support for the expansion of the East African Community to include Somalia.