In a move to boost revenue collection, the Uganda Revenue Authority (URA) has unveiled a new
tax-collecting campaign called "MpaEreceiptYange," which aims to encourage the adoption of electronic receipts and invoices.
KAMPALA, UGANDA | NOW THEN DIGITAL — Uganda Revenue Authority (URA) has unveiled a new tax-collecting initiative called "MpaEreceiptYange," aimed at boosting revenue collection through the widespread adoption of electronic receipts and invoices.
The campaign seeks to popularize the use of the Electronic Fiscal Receipting and Invoicing Solution (EFRIS), an integral part of the domestic revenue mobilization program.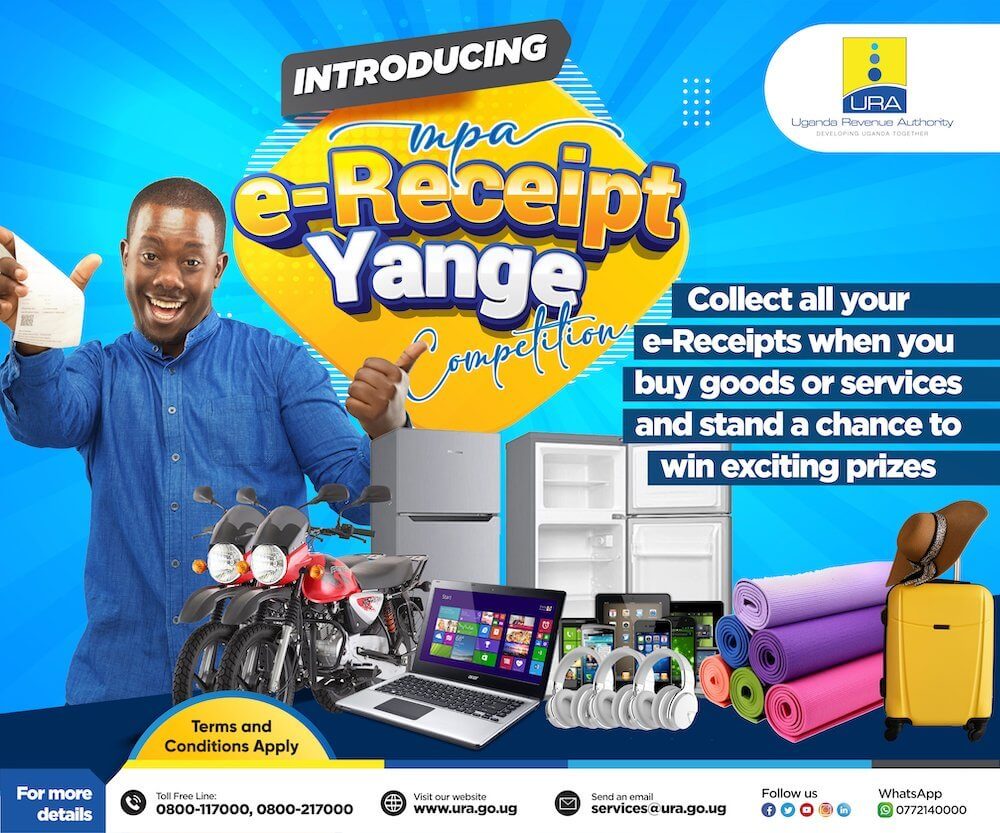 Addressing Tax Administration Challenges
EFRIS is a smart business solution designed to tackle tax administration challenges associated with business transactions and receipt issuance.
It leverages e-invoicing, direct communication with business transaction systems, electronic Fiscal Devices (EFDs), and Electronic Dispenser Controllers (EDCs) to facilitate the issuance of e-receipts and e-invoices. Real-time transmission of transaction details to URA enables the generation of electronic receipts and invoices.
Encouraging Adoption and Compliance
Speaking at a media event in Kampala, URA Commissioner General John Musinguzi emphasized the importance of requesting e-receipts as evidence of VAT payment for a specific transaction.
He acknowledged that the adoption of EFRIS has been slow due to a lack of awareness among those who should be asking for receipts. Musinguzi stated that while initially targeting VAT registered businesses, the initiative would eventually be rolled out to all businesses to monitor VAT payments made by consumers.
Partnership for Compliance and Accountability
The Kampala City Traders' Association (KACITA) chairman, Thaddeus Musoke, announced a partnership with URA to educate their members and enhance compliance and accountability.
He encouraged traders to embrace the initiative and comply with the new regulations.
Benefits of EFRIS Implementation
The implementation of EFRIS offers several benefits:
Fast-Tracking Refund Claims: Refund claims using e-receipts or e-invoices can be expedited due to the availability of information in the system.
Prefilled Tax Returns: In the future, URA aims to provide taxpayers with prefilled tax returns, minimizing filing delays and associated costs. Taxpayers can review the provided transactional data on sales and purchases, confirming or modifying it as needed.
Real-Time Tracking and Validation: Taxpayers can track and validate business transactions in real time, facilitating efficient business management, proper bookkeeping, and sales management.
Enhanced Data Security: The solution eliminates the risk of physical loss of tax invoices, as transactional data and copies are digitally stored in the system.
Fair Assessments and Reduced Unfair Competition: Accurate assessments of taxpayers' tax positions contribute to fair competition in business.
Efficient E-Receipt and E-Invoice Generation Process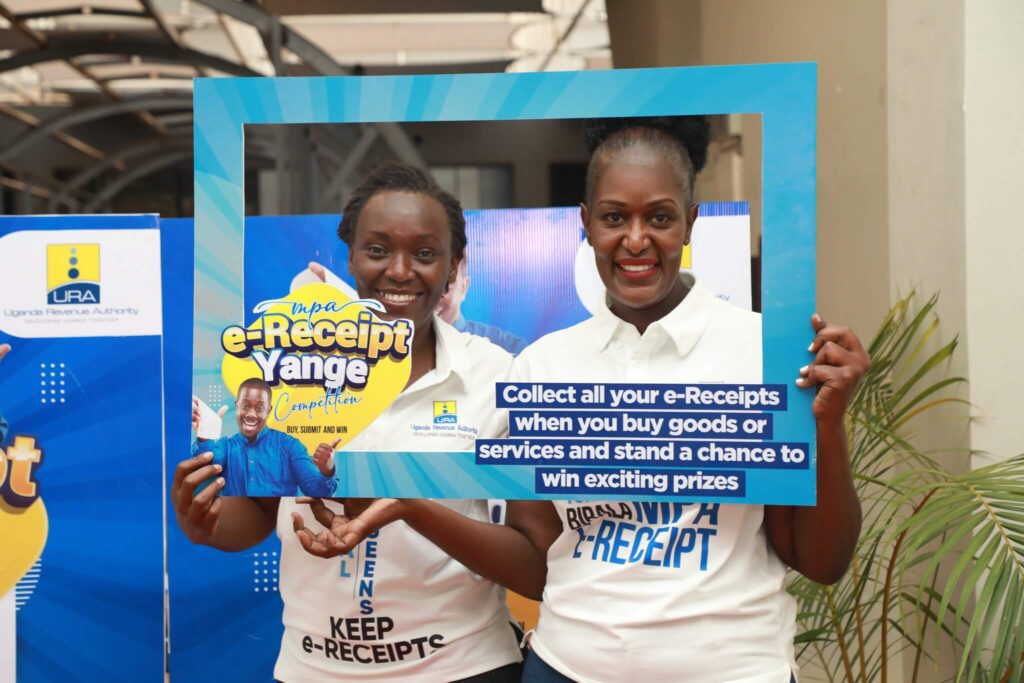 When a sale is made, transactional details are captured in the seller's invoicing system, encrypted, and transmitted to URA in real time. EFRIS decrypts the data, formats it into an e-receipt or e-invoice, and attaches key features such as a fiscal document number, verification code, and quick response (QR) code.
The formatted fiscal data is then encrypted and sent back to the seller's system, allowing for the printing of the e-receipt and invoice for customers. The entire process is quick and seamless.
Using EFRIS for Daily Business Operations
All URA registered individuals have an EFRIS account accessible with their registered TIN and password. Upon registration, a one-time password (OTP) is sent to the user's active email address or telephone number. Taxpayers are expected to utilize the solution for their daily business operations.
Consultation with URA and Compliance
Taxpayers are encouraged to consult with URA regarding EFRIS implementation and to comply with the new requirements. By embracing electronic receipts and invoices, businesses can streamline their operations, enhance accountability, and contribute to Uganda's revenue collection efforts.
"As we flag off the #MpaEreceiptYange campaign team to make the country-wide tour and activations, you should collect as many receipts as you can. This campaign is here to reward Ugandans across the country because participation has no geographical limits."
~@URA_CG pic.twitter.com/N44I8TfaPl

— Uganda Revenue Authority (@URAuganda) June 9, 2023
Editor's Note: If you find any of our content to be inaccurate or outdated, please contact us at press@nowthendigital.com