The "Baligabana" rapper took to his social media platforms to share the exciting news of his long-term girlfriend, Ruth Akoragye, giving birth to a healthy baby boy.
KAMPALA, UGANDA | NOW THEN DIGITAL — Local rapper Derrick Katongole, known as Victor Kamenyo, is celebrating the arrival of his baby boy, bringing immense joy to his family.
The news of the birth was shared by Kamenyo himself on his social media platforms.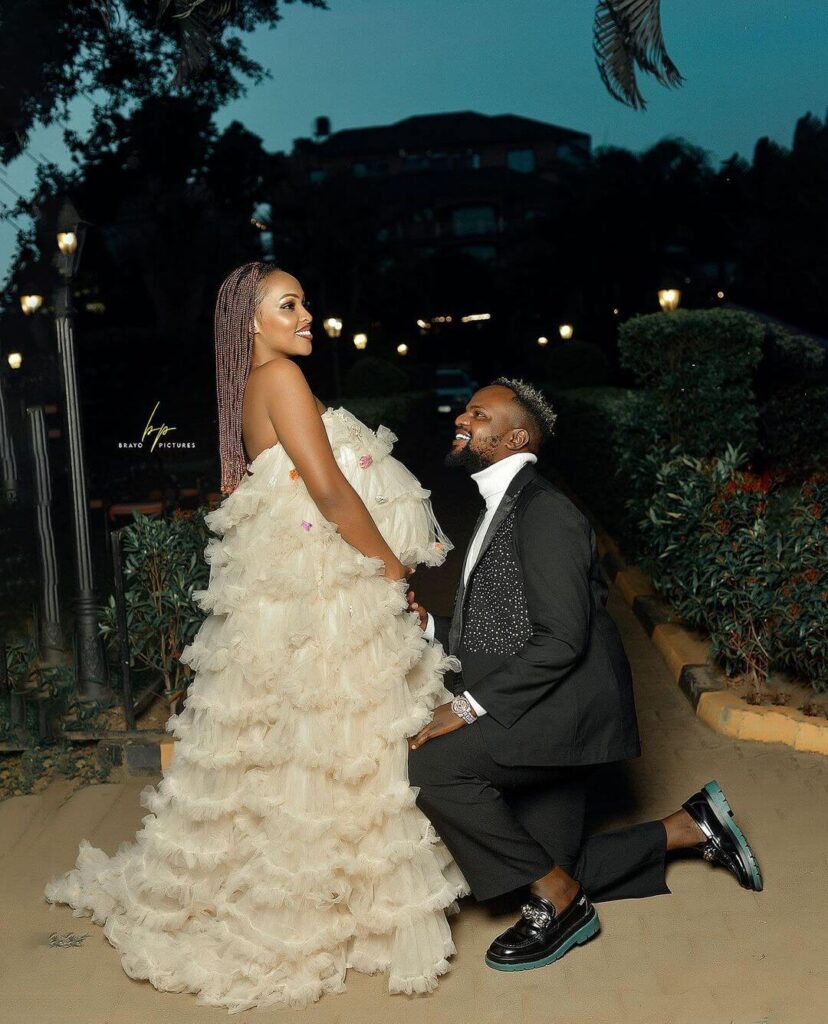 Announcement on Social Media
Taking to Instagram, the "Baligabana" rapper expressed gratitude to God for the blessing of a healthy baby boy. In his post, he wrote, "I thank God for the gift of this bouncing new baby boy."
Both Mother and Baby in Good Health
The baby mama, Ruth Akoragye, and the newborn baby are reported to be in excellent health after a safe delivery. This delightful news brings relief and happiness to the couple and their loved ones.
Past Controversies
In 2022, Victor Kamenyo and Ruth Akoragye made headlines due to a highly publicized breakup. A video circulated online, capturing an altercation between the two following allegations of infidelity on Victor's part.
The video showed Ruth damaging Victor's mobile phone by throwing it on the ground, shattering it into pieces. The incident shed light on their turbulent relationship, with accusations of frequent fights and infidelity.
Attempts at Reconciliation
In the aftermath of the incident, Victor Kamenyo publicly pleaded with Ruth through various media outlets, urging her to return home and offering apologies. He expressed remorse and a desire to reconcile, hoping for forgiveness and a chance to rebuild their relationship.
Moving Forward with Joy
With the arrival of their newborn son, Victor Kamenyo and Ruth Akoragye have an opportunity to embrace the joys of parenthood together. This new chapter in their lives brings hope for a brighter and happier future for their family.
Editor's Note: Please contact press@nowthendigital.com if you find any of the content to be inaccurate or outdated. 
You're reading nowthendigital.com — which breaks the news about Uganda, Kenya, Nigeria, South Africa and the rest of the world, day after day. Be sure to check out our homepage for all the latest news, and follow NOW THEN DIGITAL on YouTube, Google, Web Stories, Google News, Medium, LinkedIn, Twitter, Reddit, Pinterest, Linktr, Buy Me a Coffee, and Flipboard to stay in the loop.