Winnie Nwagi, more commonly known as the Fire Baby, has announced her maiden 'fire concert' at the Lugogo Cricket Oval on 9th September 2022. 
KAMPALA | NOW THEN DIGITAL — The Ugandan diva, known as Winnie Nwagi or the Fire Baby, has announced her maiden 'Fire concert', set for 9th September 2022 at Lugogo Cricket Oval. 
If you missed 

Azawi's African Music concert

 in Kampala last week, then there's still time to catch up on the best performance as 

Winnie Nwagi announced her 'Fire Concert'

.

The Fire Baby has continued to dominate the female entertainment scene in Uganda and her show will definitely not disappoint. 

The songs Winnie Nwagi is known for include: Musawo, Kano Koze, Embeera, Jangu, Matala, Kibulamu, magic, detergent, Sasi Ku Nyama and Malaika.

See also: Sheebah Karungi announces Kampala Serena hotel concert for 9th December 2022.
The artist, who is famous for her exotic body and costume has a following that stretches across the Great Lakes Region, and the maiden concert was no exception. 
It is the first time she has announced a concert since she joined the label eight years ago. Since then, she has released hit after hit. 
She is known for songs such as Musawo, Kano Koze, Embeera, Jangu, Matala, Kibulamu, magic, detergent, Sasi Ku Nyama, Jooli and Malaika, among others.
However, Winnie Nwagi's maiden concert was delayed due to issues known to herself and Swangz Avenue, but fans have expressed excitement about it. 
Winnie Nwagi has always been known for her temper and lack of politeness. Whether or not she will be able to pull off the concert is yet to be seen, but she has promised to give it her best.
Winnie Nwagi Fire Concert Date & venue
Swangz Avenue, her management label, and KT Events are making her maiden concert possible.
9th September 2022 Winnie Nwagi Fire Concert live at Cricket Oval Lugogo | KT Events | @FirebbyUg pic.twitter.com/1qo4c9Mslv

— Swangz Avenue (@Swangz_Avenue) July 29, 2022
Winnie Nwagi's reaction to Azawi's concert
In response to Swangz's announcement, Winnie Nwagi fans asked why Azawi's concert came before Nwagi's, who has been there for more than five years.
While being interviewed on local television, Winnie Nwagi stated that she is not bothered by Azawi performing before her.
The 'Malaika' singer said Azawi is now ready to shine, and people should support her as they wait patiently for a concert from her.
"I expected it. I expected many people to comment on it that way. But Azawi is Azawi, and Winnie Nwagi is Winnie Nwagi. These are two different artists."

"We all have different goals. Azawi wanted a concert and I don't have any problems with that because it's her time to shine. However, my concert is also happening soon. The label is waiting for me to decide and we are also still agreeing on something to stage it,"
Winnie Nwagi's new photos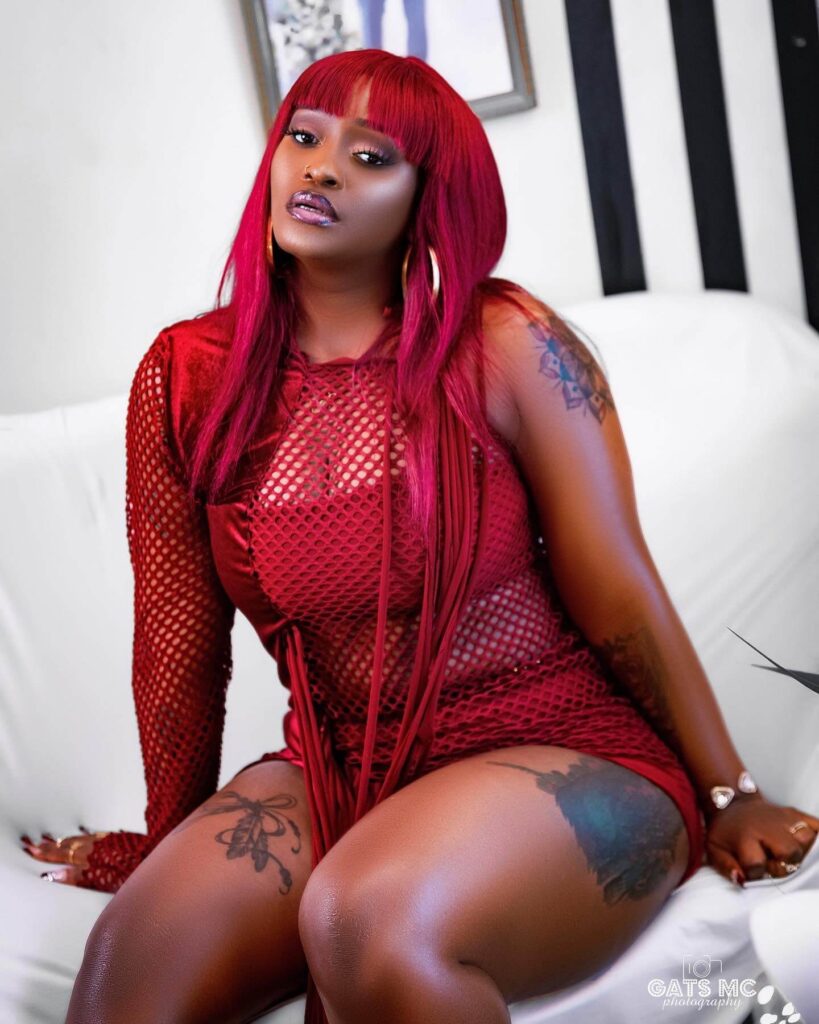 Watch 'Malaika' official music video below
You're reading nowthendigital.com — which breaks the news about Uganda, Kenya, Nigeria, South Africa and the rest of the world, day after day. Be sure to check out our homepage for all the latest news, and follow NOW THEN DIGITAL on YouTube, Google News, Medium, Twitter, Reddit, Pinterest and Flipboard to stay in the loop.