Wood therapy, also known as maderoterapia, is an ancient massage technique that hails from Asia and has gained popularity in South America and beyond.
KAMPALA, UGANDA | NOW THEN DIGITAL — Originating in Asia centuries ago, wood therapy, also known as maderoterapia, has gained popularity worldwide as a massage technique that utilizes wooden tools to target specific areas of the body.
This holistic approach aims to break down fat and cellulite, enhance blood circulation, and stimulate the lymphatic system.
With its growing recognition, particularly in South America, wood therapy offers a range of benefits for those seeking body contouring and relaxation.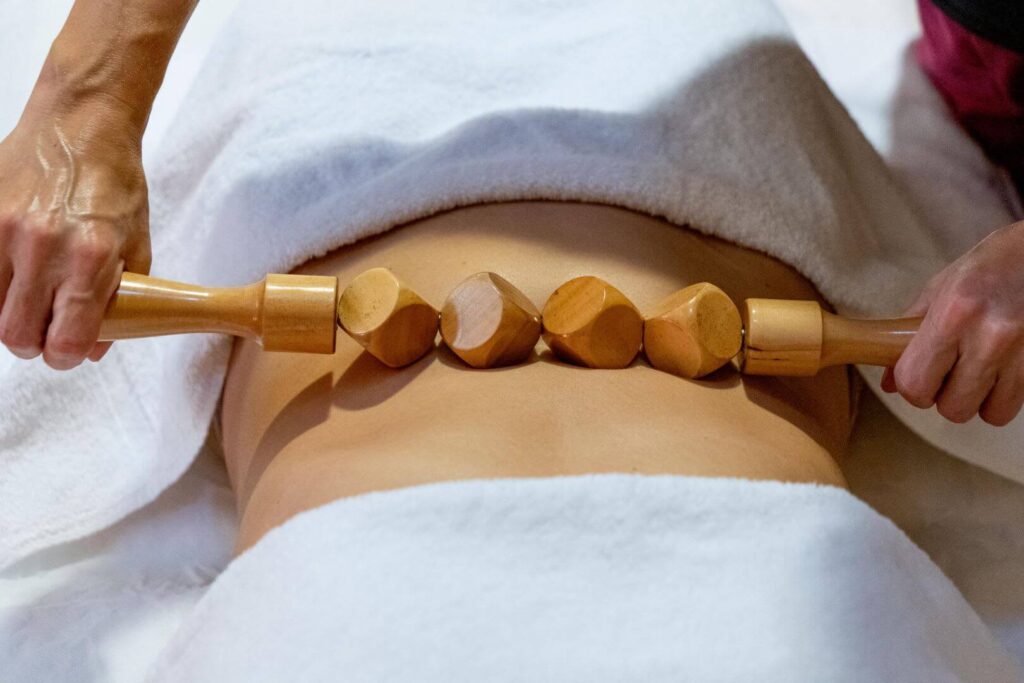 Benefits of Wood Therapy: Sculpting and Wellness
Body Contouring: Through wood therapy, the body can be sculpted and toned, effectively reducing localized fat and enhancing overall body proportions. This technique focuses on targeted areas to provide desired aesthetic outcomes.
Breaking Down Fat and Cellulite: Wood therapy employs massage techniques that aid in breaking down fat deposits and fibrous cellulite, facilitating their elimination from the body. By targeting these specific concerns, wood therapy can contribute to a smoother appearance.
Stimulating Lymphatic Drainage: By promoting lymphatic drainage, wood therapy helps eliminate toxins from the body and reduces inflammation. This not only enhances overall well-being but can also lead to improvements in the appearance of the skin.
Improving Blood Circulation: Wood therapy's massage techniques enhance blood circulation, which can have positive effects on an individual's overall health and vitality. Proper blood flow contributes to the optimal functioning of bodily systems.
Relaxation and Stress Relief: Similar to traditional massage therapies, wood therapy provides relaxation and stress relief. The soothing nature of this technique can promote a sense of calm and tranquility, benefiting both the body and mind.
Using Wood Therapy Tools: Guidelines for Optimal Results
Wood therapy employs a variety of tools, each specifically designed for different areas of the body. To achieve optimal results, consistent use, ideally 3-4 times per week, is recommended. Proper usage of the tools is crucial for effective outcomes.
These tools can be obtained online or from specialized stores, allowing individuals to incorporate wood therapy into their wellness routine.
Potential Risks and Side Effects
Generally considered safe and non-invasive, wood therapy is a holistic approach to skin tightening and fat/cellulite removal.
However, like any therapeutic technique, some possible side effects may occur, including bruising, soreness, and skin irritation. To minimize the risk of complications, it is essential to seek treatment from qualified and experienced practitioners.
Effectiveness and Results: Anecdotal Evidence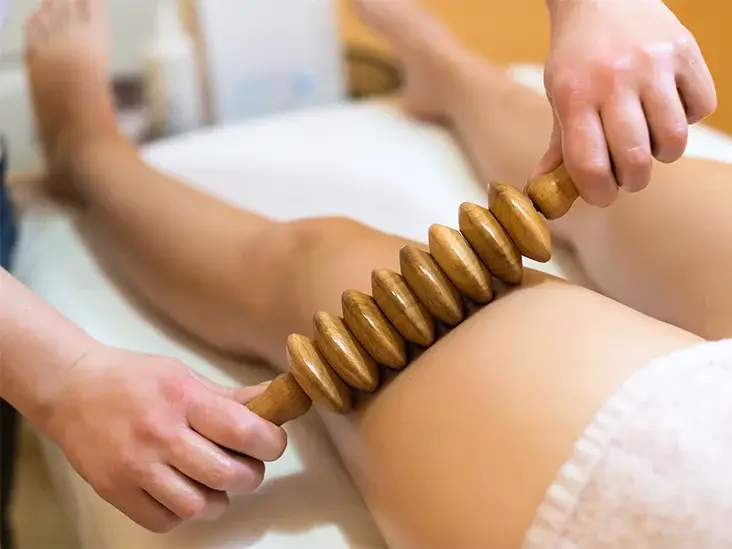 Although scientific research supporting the efficacy of wood therapy is lacking, many individuals have reported significant improvements after undergoing this treatment.
The final results of wood therapy are influenced by factors such as weight, age, and the total number of sessions received. Consistency and commitment to ongoing treatments are vital for experiencing the full benefits of wood therapy, much like with other massage therapies.
In conclusion, wood therapy offers a holistic massage technique that presents various benefits, including body sculpting, fat and cellulite breakdown, lymphatic drainage stimulation, improved blood circulation, and relaxation.
While scientific research remains limited, many individuals have witnessed positive results.
Adhering to proper usage and consulting qualified practitioners are important steps to minimize risks and side effects associated with wood therapy.
Editor's Note: If you find any of our content to be inaccurate or outdated, please contact us at press@nowthendigital.com
You're reading nowthendigital.com — which breaks the news about Uganda, Kenya, Nigeria, South Africa and the rest of the world, day after day. Be sure to check out our homepage for all the latest news, and follow NOW THEN DIGITAL on YouTube, Google, Web Stories, Google News, Medium, LinkedIn, Twitter, Reddit, Pinterest, Linktr, Buy Me a Coffee, and Flipboard to stay in the loop.