As of today, Yellow Card Financial is excited to announce that their revolutionary new payment method Yellow Pay is now available across all of Africa.
KAMPALA, UGANDA | NOW THEN DIGITAL — Yellow Card Financial announces that their revolutionary new payment feature Yellow Pay has now launched across Africa. Yellow Card allows African users to buy, sell, and store bitcoins (BTC) and tethers (USDT) with ease, safety, and cost efficiency.
Through Yellow Pay, customers can send and receive money from the Yellow Card crypto exchange platform, without any additional charges, instantly with just a few taps on their phone, without having to worry about any fees.

A major improvement since the Yellow Card product launched in Nigeria

 earlier this year is the ability for customers to send money to anyone in any Yellow Card country, and after they sign up, the recipient can receive and withdraw the funds.

Yellow Pay was previously only available to existing customers. Another upgrade is that transfers within the same country are now free.
What is Yellow Pay?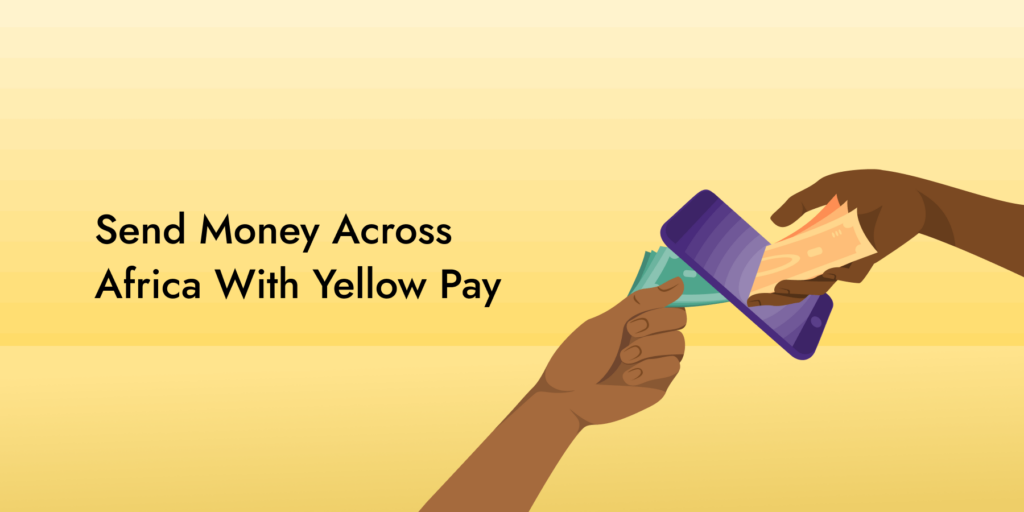 Yellow Pay is a platform that allows customers to transfer and receive money through the Yellow Card's crypto exchange platform, without any additional charges, with just a few taps of their smartphone, instantly without any cost to them.
Using Yellow Card's crypto exchange platform, Yellow Pay assists customers in making USDT transactions. Yellow Pay (The product) is not a remittance service nor is it a foreign exchange service. It is rather an advanced cryptocurrency exchange service.
"This is more than just a money transfer service – it's a powerful tool that will unlock new opportunities for people across Africa," said Chris Maurice, co-founder and CEO of Yellow Card.

"By enabling instant, low-cost transactions across borders, we are helping to create a more connected and dynamic Africa".
The Yellow Card product was launched in Nigeria earlier this year, and one of the major upgrades is the ability to transfer money to anyone in all Yellow Card countries with just their phone number. Once the recipient has registered, the funds can be received and withdrawn.
A second upgrade is that transfers within the same country are now free on Yellow Pay. Previously, only existing Yellow Pay customers were allowed to send and receive.
Yellow Pay has several advantages. First, it is based on blockchain technology, which makes it cheaper. Second, transactions are instant, so there's no waiting time. Finally, the uses are endless as one can send money to a business, a school or a healthcare facility.
There are also options for gifting cash to friends and family within Africa, paying vendors internationally, receiving payments for services and paying bills with other African currencies.
Here's how Yellow Pay works in Africa
For free and instant money transfers across borders, use Yellow Pay today.
Editor's Note: Please contact press@nowthendigital.com if you find any of the content to be inaccurate or outdated. 
You're reading nowthendigital.com — which breaks the news about Uganda, Kenya, Nigeria, South Africa and the rest of the world, day after day. Be sure to check out our homepage for all the latest news, and follow NOW THEN DIGITAL on YouTube, Google, Web Stories, Google News, Medium, Twitter, Reddit, Pinterest, Linktr, Buy Me a Coffee, and Flipboard to stay in the loop.