As Burna Boy readies for the release of his seventh album, 'I Told Them…,' later this week, the Nigerian music sensation engaged in a comprehensive conversation with Zane Lowe in New York City.
NAIROBI, KENYA | NOW THEN DIGITAL — As Burna Boy prepares for the release of his seventh album, 'I Told Them…,' he engages in a comprehensive conversation with Zane Lowe in New York City.
The dialogue covers various topics, including the album's creation, Burna Boy's journey to global success, and several aspects of his career.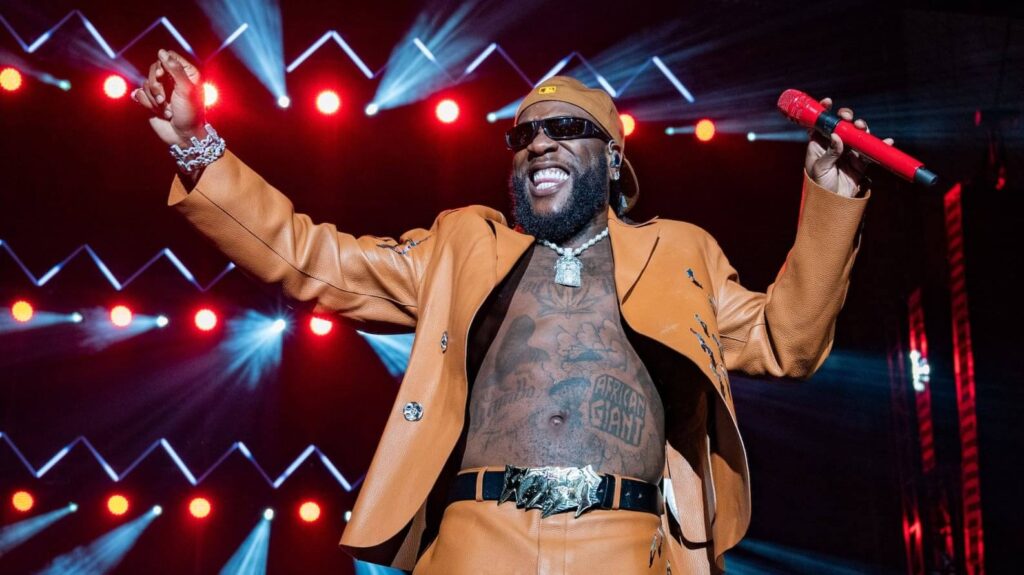 Burna Boy highlights the album's uniqueness, expressing how it precisely conveys his emotions and those of his unit. He underlines the significance of showcasing this facet, which is often concealed from the public eye, in a more relatable and understandable manner.
The album signifies a convergence of worlds, highlighting the power of unity in achieving positive outcomes.
"It kind of showed me exactly the way I wanted to express what I was feeling and what my unit was feeling. The spirit of my unit. Just put that in because this is every day. This is a side where people don't really get to see because I don't really care for anyone to see. I have fun with it like this. But I felt like this time, this is a way… How do I put it? A more understandable way to pass that feeling and that energy across. And at the same time, showing you that's… Not you. Showing everyone, really, that the combination of worlds is something that we haven't really capitalized on. Because at the end of the day, once we're all unified, everything else, the fruits of that just take care of everything.", Burna Boy said.
Explaining the album title's meaning, Burna Boy addresses those who doubted him or questioned his path.
He points out that this album is a testament to his predictions and how events have proven his statements true. He finds gratification in the process of proving doubters wrong.
"they say a lot of times that prophets is not really recognizing its own home and shit. So this one is for the part of my own home and the people in my own home who didn't believe or doubt it, or still doubt, or any type of thing. And not just them, it's like everyone that ever heard me speak in the past or when I'd first started. You can go back to my old tweets and stuff. I basically predicted everything that's happening now. So this is basically that. It's fun to tell people something is true, and they doubt, and then they end up seeing it. There's no greater feeling.", he added.
Regarding recognition and credit, Burna Boy expresses a desire for acknowledgment from sources that genuinely matter. He emphasizes that while credit holds significance, it's most valued when it's understood and appreciated by a broader audience, beyond the confines of his own country.
"I'm not going to say I don't want credit because everyone wants credit for what they do and shit. For me it's more like I want credit from places where it actually matters. Even though in reality don't mean nothing but places where you can say why, you can explain and it makes sense to everybody. That's the type of shit I want. I want to go somewhere where it's like they see the work and they see everything, the journey and everything, and they're like, "This is amazing. Yeah, congratulations." That's the type of shit that means something. You don't get that in my country. It means something to the people who are not part of the game in a way. It means something to people who have nothing to gain or lose and no stakes in the matter."
Burna Boy takes pride in his accomplishments, particularly in achieving success on his own terms, overcoming obstacles and defying the expectations set by influential figures in his environment.
Discussing Virgil Abloh's influence, Burna Boy attributes Abloh's significance not only to fashion but also to his innovative and creative mindset, which resonates deeply with Black culture.
Reflecting on his admiration for J. Cole, Burna Boy relates to the authenticity and truth that J. Cole embodies in his music and lifestyle. He sees a shared ethos in their approach to their craft.
Regarding Afrobeats music, Burna Boy emphasizes substance, highlighting a concern that many songs lack depth. He believes music should reflect an artist's multidimensional experiences, offering listeners insight into the artist's essence.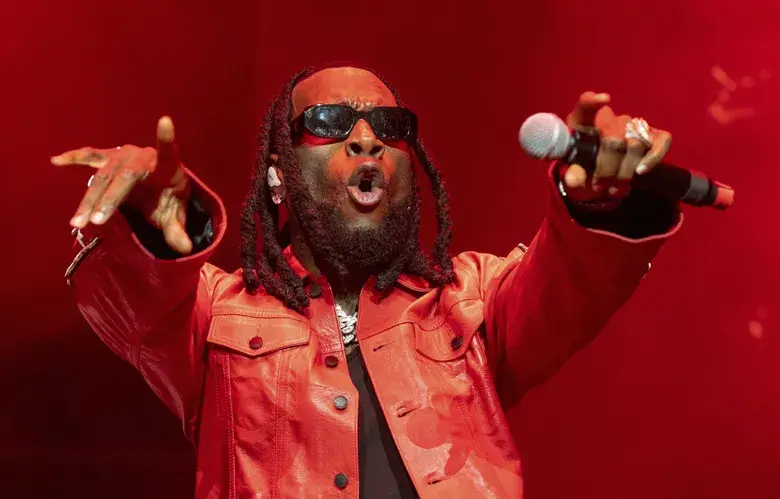 Burna Boy discusses his collaboration with RZA, expressing honor and enthusiasm for the outcome. Although they weren't physically in the same studio, Burna Boy could sense the creative energy in the draft RZA sent.
"Yeah, it's been a great honor, man. He wasn't there. We weren't personally in the studio together when he did it, but when he sent the first draft to me, I could just feel the energy, it's like most of the shit is about, he's connecting things that have to do with photography, shit that has to do with the vision, like photographic shit. And he's made the whole thing, he combined and interlock and it's just crazy."
He considers "If I'm Lying" to be his best song, describing it as having a spiritual quality that resonates deeply with him.
Burna Boy expresses gratitude for Fela Kuti's influence, acknowledging the impact of Kuti's authentic messaging and the legacy he left behind.
Recalling his first impressions of New York, Burna Boy draws parallels to Lagos, noting the shared energy and fast-paced nature of both cities. He attaches sentimental value to New York due to his experiences in various venues.
Traveling the world has enriched Burna Boy's self-understanding and knowledge, offering answers to previously unanswered questions and deepening his insights.
Burna Boy's conversation with Apple Music provides a multifaceted view of his experiences, inspirations, and aspirations, giving fans a deeper understanding of the artist behind the music.
Editor's Note: Please contact press@nowthendigital.com if you find any of the content to be inaccurate or outdated. 
You're reading nowthendigital.com — which breaks the news about Uganda, Kenya, Nigeria, South Africa and the rest of the world, day after day. Be sure to check out our homepage for all the latest news, and follow NOW THEN DIGITAL on YouTube, Google, Web Stories, Google News, Medium, LinkedIn, Twitter, Reddit, Pinterest, Linktr, Buy Me a Coffee, Truth Social, and Flipboard to stay in the loop.