Paris Saint-Germain have confirmed that Mauricio Pochettino has departed as the club's head coach, with Christophe Galtier unveiled as the club's new manager.
KAMPALA | NOW THEN DIGITAL — You've probably heard of Mauricio Pochettino, Christophe Galtier, and the Ligue 1 club Paris Saint-Germain (PSG) they currently play for, but what do they all have in common? 
Paris Saint-Germain has confirmed the exit of Mauricio Pochettino as their head coach, Christophe Galtier has been named the new coach of the Ligue 1 champions.

The pressures of leading Paris Saint-Germain to another Ligue 1 championship are high for Christophe Galtier, the new head coach of the French club.

Galtier's first challenge will be managing the PSG superteam, which includes Neymar, Kylian Mbappe, and Lionel Messi.

During his four-year tenure at Lille, Galtier became a leading figure in French football by winning titles.

Read also: A look at 

Taiwo Awoniyi

, Nottingham Forest's Nigerian striker.
These three overachieved in their previous roles, and it's unclear whether they can maintain the same level of success in their new roles. 
But there's a lot you can learn about them from this article.
Christophe Galtier
After a brief spell at Nice, Christophe Galtier has been confirmed by PSG as their new coach. His contract is for two seasons and he is expected to bring a winning mentality to the club.
"I'm ready, I accept the responsibilities and I'm capable," he said at his first press conference a few hours later.

"Alone it will be difficult. We will be a lot stronger working together. I will understand if there is any scepticism but I am relishing the challenge."
As a player, Christophe Galtier spent 10 years in Ligue 1 and won the title with Lille in 2021, one point ahead of PSG. 
Galtier's Lille side also stifled PSG's attacking armada. Galtier previously played in Ligue 1 for Marseille, twice at the club as a journeyman defender. 
The Frenchman also played for Lille, Toulouse, Angers, and Nîmes before ending his career with stints in Italy at Monza and in China at Liaoning.
As a coach, he improved Saint-Etienne (2009–2017) and was voted the best manager by the French league in 2013.
The first task Galtier will face is the task of managing the PSG superteam, featuring Neymar, Kylian Mbappe, and Lionel Messi. 
He will also have to find a way to establish chemistry between these four players. And he will need to bring in players who will fit with his style of play. 
Luckily, Galtier's career has been littered with over achievements.
Mauricio Pochettino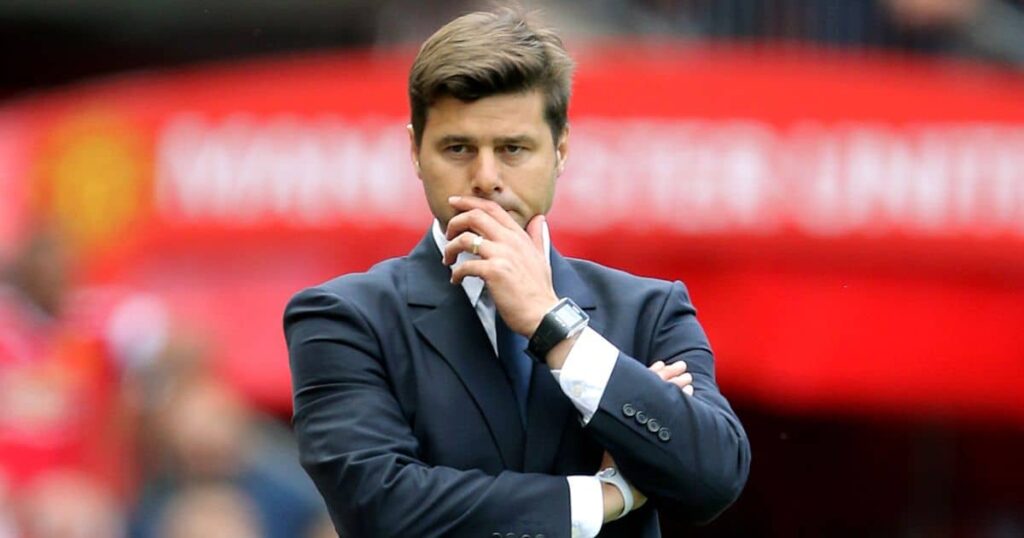 Paris Saint-Germain has confirmed that Mauricio Pochettino is out as the head coach, and Christophe Galtier has been named the new coach.
During Galtier's four-year reign at Lille, he won the title, establishing himself as one of the top coaches in French football.
Mauricio had been with the club for one and a half seasons but failed to deliver the Champions League title. He was appointed as the PSG manager in January 2021. 
PSG finished runners-up in the league in 2020 but was beaten by Real Madrid in the last-16 of the Champions League. 
Mauricio Pochettino had been expected to leave Paris Saint-Germain this summer, but his departure was not confirmed until after he had already agreed to leave the club.
The new head coach of PSG is Christophe Galtier, who previously coached Nice and Lille. The former Nice manager has signed a two-year contract with the club. 
The Frenchman has a tough job ahead with the likes of Neymar and Kylian Mbappe at his disposal. Galtier is a Marseille native and began his coaching career with the club.
Paris Saint-Germain
As the new head coach of Paris Saint-Germain, Christophe Galtier has to contend with the pressures of leading the French club to another Ligue 1 title. 
His reputation as a player-manager and tactical genius have won him a number of individual awards. 
In fact, three times, he was named the best Ligue 1 manager at the UNFP. It is unlikely, therefore, that he will be deterred by his lack of experience. 
Instead, he will stick to his core principles of clear instructions and demanding performance.
In his previous role, Galtier managed Lille, which finished behind PSG. His team's Championnat victory was their first in ten years, and he made good use of the club's young players. 
His experience as an assistant coach at various clubs allowed him to get an in-depth knowledge of the league. 
While he may have struggled with big-name players at Lille, he has already shown his ability to take a team to the next level.
As a manager, Christophe Galtier has proven himself in France, where he has enjoyed considerable success at Lille and Saint-Etienne. 
His team finished fifth in the Ligue last season and reached the final of the Coupe de France. He also made Nice's return to European competition after being eliminated in the Champions League.
His teams look to press and force opponents to play in wide areas, so they can exploit their weaker players.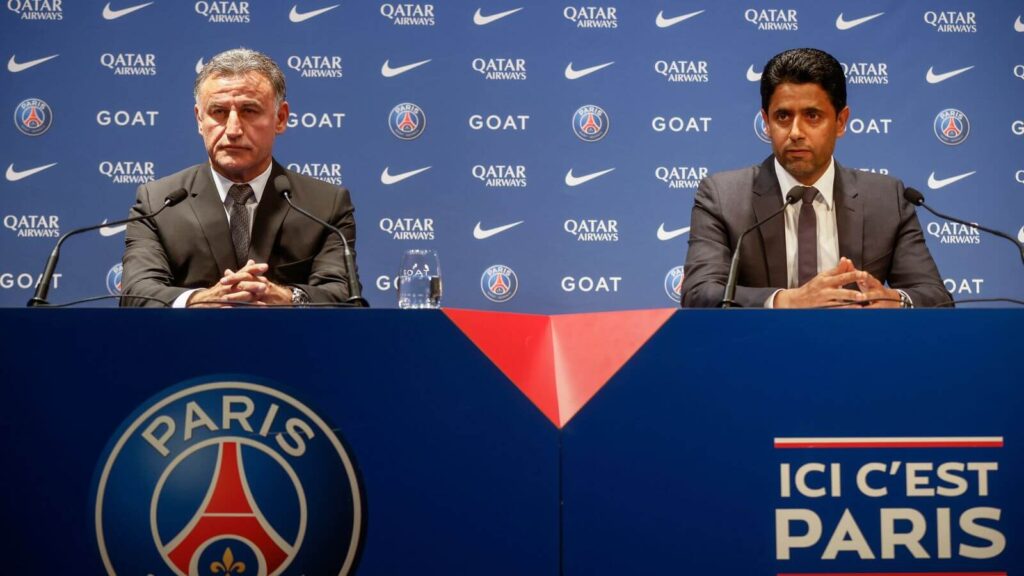 Ligue 1 career
The Ligue One career of Christophe Galtier has spanned two decades. He coached Saint-Etienne from 2009 to 2017 and then headed Lille, Nice, and now PSG. 
In both positions, he was highly regarded and won individual awards, including the UNFP's best Ligue 1 manager award on three occasions. 
PSG recently hired him as head coach, and he is set to take over the reins at the Parc des Princes.
The new manager at Paris Saint-Germain is a former defender, Christophe Galtier, who spent a year at Nice before joining PSG. 
He had been a favorite of Luis Campos and had a similar era at Lille. Galtier has a track record of delivering results and has played for Lille, Marseille, and Liaoning, but never represented France.
His past experience with domestic football will benefit PSG, but his experience at Lille will not be enough for the job at PSG. 
While Mauricio Pochettino won the Ligue 1 title last season (2021–22), PSG craves Champions League glory. 
While Galtier has some experience in managing domestic sides, he has little in the way of experience managing European nights. 
This is a concern, but it is worth noting that PSG's players are largely underrated and unmotivated.
Coaching career
Christophe Galtier is a French professional football manager and former player. He is currently the manager of Ligue 1 club Paris Saint-Germain after replacing Mauricio Pochettino. 
He played professional football for several clubs in France, China and Italy, but decided to focus on coaching. His playing career was largely spent with Marseille, his hometown club
Galtier was a star player in his younger years, and the experience he gained during his playing career will be helpful in his managerial duties. 
Here's more information about his career.
Starting his coaching career with ASSE in 2009, Christopher Galtier has worked in several prestigious roles. 
He has worked for ASSE, Marseille, LOSC, Angers, Nimes, and Lille. In 2013, he won the Coupe de la Ligue with Saint-Etienne. 
A year later, he left Saint-Etienne to take the job at Lille, which was in relegation trouble.
Following the dismissal of Marcelo Bielsa, Lille entrusted Galtier with their future. In 18 months, the coach has taken Lille from relegation to Champions League qualification. 
Lille competed for the league title. Lille won the first Ligue 1 title in 10 years under Galtier and the fourth overall in club history. 
Galtier was highly praised by pundits for both his tactics and ability to develop young players like Jonathan David, Renato Sanches, and Mike Maignan.
The sporting director of Lille, Luis Campos, is a close friend of Galtier. 
Aside from his success in Lille, Galtier is also reputed to have an international dressing room at his home. In his time in Lille, he is known to bang his fist on the table when necessary.
Style of play
Before taking over PSG from Mauricio Pochettino, Christophe Galtier enjoyed a successful spell at Saint-Étienne, where he coached Aubameyang and Lille.
The German coach Thomas Tuchel praised Galtier's team during their Champions League match against Chelsea. Jose Mourinho and Carlo Ancelotti were also impressed with Galtier's work. 
Now, PSG has hired Galtier, but will the team match his high standards? Let's find out.
PSG's attacking ability is one of their main strengths, but they lack defensive discipline. 
Under Mauricio Pochettino, they conceded too many goals, and they failed to hold firm against Real Madrid in the Champions League. 
But with Galtier, PSG will be impenetrable against big guns, and they will win fans' confidence as a result. The style of play of Christophe Galtier in PSG has many positive attributes.
Mauricio Pochettino is leaving Paris Saint-Germain after just one season. The Argentine has failed to win the Champions League for PSG, and it is feared that Christophe Galtier can do the same. 
PSG fans have been vocal about his abilities, and the French media has embraced his style of play. But what about his tactics? Is he capable of winning the Champions League?
Characteristics of his team
One of the key elements to a successful French team is its structure. 
Lille adopted a 4-4-2 system in their early years, and their title triumph helped to cement their reputation as one of the most innovative and effective teams in Europe. 
Lille were also helped by the help of a talented squad and a strong sporting director in Luis Campos, whose vision and knowledge of the game allowed the team to pivot from dour pragmatism to precise intensity.
Although he had been an assistant manager at several clubs prior to his appointment at Saint Etienne, Galtier managed the team for a total of seven years before falling to eighth place in the 2016-17 season. 
His aggressive style of football was often deemed unsuitable for Ligue 1 football, but his team showed signs of growth during that time. 
The success of Galtier also led to a manager's position at Paris Saint-Germain. On 5 July 2022, Galtier was appointed as the new manager for Paris Saint-Germain after Mauricio Pochettino was fired on the same day.