Adding a little lemon juice to your morning cup of coffee for weight loss has become a trend in recent years, but does that really work?
KAMPALA | NOW THEN DIGITAL — The combination of coffee and lemon juice is often marketed as a weight loss aid. However, a British dietitian flatly rejected the claims. 
You might have seen the trend lately of adding a little lemon juice to your morning cup of coffee for weight loss. But is it really effective?

Drinking a cup of coffee with half a teaspoon of lemon juice does not actually help you 

burn fat

. Instead, it will only alter your sugar uptake. 

The 

caffeine in the coffee will help you burn fat

, but there is no scientific evidence to support the effect of lemon juice.

One study found that caffeine in coffee stimulates the activity of brown adipose tissue (BAT), a type of fatty tissue that decreases with age. BAT can metabolize fats and carbohydrates. 

Caffeine from an eight-ounce cup of coffee could increase BAT activity and increase metabolic rate. It may also enhance the effects of exercise. It's hard to tell for sure, but caffeine may be the cause of the weight-loss effect.
The hashtag "lemoncoffee" has over eight million views on YouTube, and you've probably heard about countless other users who swear by the method, which can shed a few pounds in as little as three to seven days. 
However, does it really work? How about the potential side effects like heart palpitations and diarrhoea?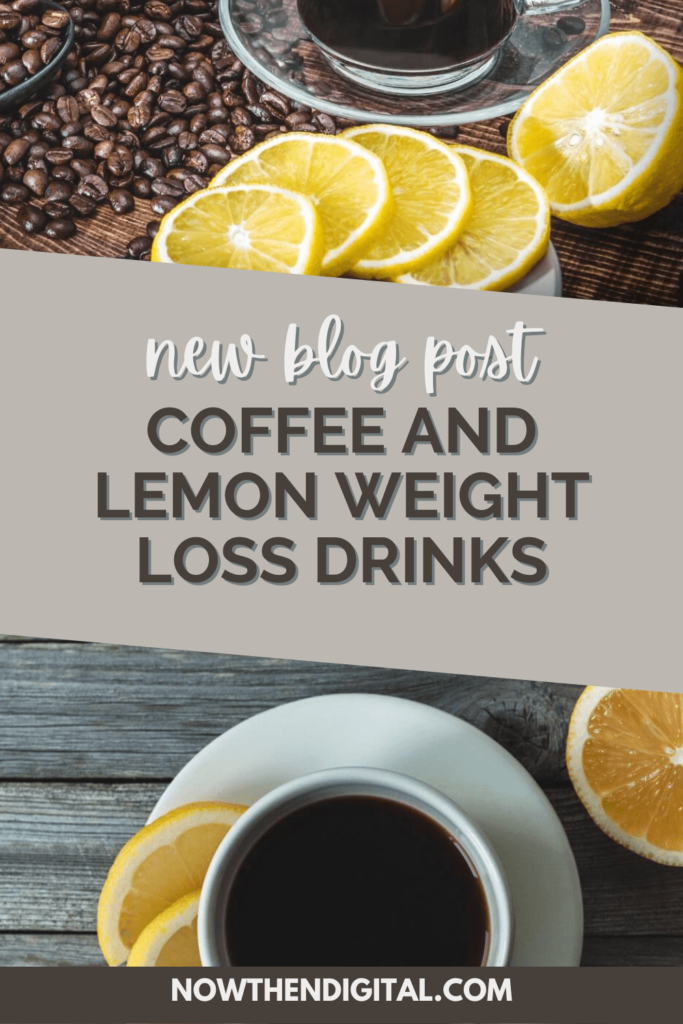 TikTok users are putting lemon juice in their morning coffee to lose weight
The new trend on TikTok is a reinterpretation of Mazagran, a cold coffee that combines coffee with lemon juice. 
Originally, Mazagran was used to disguise the taste of low-quality coffee beans.
 While Mazagran is popular in Algeria, Portugal and Spain, it is not widely available in France. While it is hard to argue with the efficacy of lemon in coffee, there are some concerns with this method.
Unlike traditional weight-loss programs, lemon and coffee alone do not make you lose weight. Although you might be able to drink this drink as a substitute for losing weight, it is not a healthy solution. 
Lemons contain more vitamin C than coffee, and they are great sources of the antioxidant vitamin C. It may be a good idea to start drinking more lemon juice in the morning.
Many people claim that adding lemon to their morning coffee will make them lose weight, but experts say that the trick is not a viable weight loss solution. 
The lemon juice in coffee is low-calorie and does not increase the feeling of fullness, which can lead to less eating. 
In addition, a warm beverage may increase the feeling of fullness, which could lead to less eating.
It doesn't work
It's no surprise that people have been promoting coffee with lemon for weight loss. The idea is simple: the combination of coffee and lemon is known to be low-calorie, and it may increase the feeling of fullness. 
But is it really effective for weight loss? Dietitians say no. 
While drinking warm beverages increases the feeling of fullness, this alone won't lead to weight loss. It's more likely to make people eat less, and that's the best way to lose weight.
In addition to the myth that a coffee and lemon combination is the best way to lose weight, the idea of mixing lemon with coffee has been around for centuries. 
But while lemons and coffee have been used for medicinal purposes for centuries, they are still popular today. 
A recent trend on the social media site Tiktok has encouraged people to mix lemon juice and slices into their coffee to lose weight. 
However, these drinks have not been proven to work.
In addition to being too high in caffeine, coffee should not be consumed on an empty stomach, and isn't a good choice on an empty stomach. 
Caffeine can also prevent absorption of essential vitamins and minerals. 
Adding lemon to coffee isn't recommended for people with diabetes, as the acidity will inhibit the absorption of these essential nutrients. 
Besides consuming coffee and lemon, people who are trying to lose weight should drink water and lemon-based beverages.
It is also best to drink coffee with lemon alone. Adding sugar, cream, or milk to your coffee is only going to add unwanted calories to your drink. 
Caffeine intake causes the body to adjust to the caffeine, making it less effective as a means of weight loss. 
Caffeine also causes a feeling of fatigue and anxiety, which may lead to self-medication with food. 
But a cup of coffee and lemon with water does help burn some of the fat that is stored in the body.
It can cause heart palpitations
Drinking coffee and lemon to lose weight may have unwanted side effects. However, it is unlikely to have a negative effect on the heart. 
Drinking coffee and lemon juice may cause heart palpitations after eating, but the effect will be short-lived. If you suffer from heart palpitations after eating, it is worth visiting your doctor. 
A diet rich in heart-healthy foods can help to reduce the frequency and severity of your symptoms.
While coffee and lemon are great for losing weight, there are many other reasons people experience heart palpitations. 
Alcohol, caffeine, and cold medications can all contribute to irregular heartbeats. In addition to these, smoking can also trigger palpitations. 
Nevertheless, the benefits of caffeine-free diets and drinking coffee lemon water for heart palpitations are many. They can help people to reduce their risk of developing heart palpitations and improve their quality of life.
If you're concerned that drinking coffee and lemon water can cause heart palpitations, it's best to limit your intake of these foods. Consuming too much of them can increase the risk of coronary artery disease. 
Additionally, caffeine-rich beverages and excessive consumption of red meat can cause heart palpitations. Smoking and alcohol are also known to increase the heart rate, but these are not serious causes of palpitations.
Although coffee and lemon juice can reduce anxiety, these products contain high amounts of caffeine, which is known to cause heart palpitations. 
Caffeine acts as a stimulant, increasing the heart rate. A healthy heart does not experience heart palpitations when drinking caffeine. 
However, individuals with heart disease should limit their intake of caffeine as it can cause a number of problems. 
For people who have trouble regulating their blood sugar levels, cutting caffeine intake can be a good way to reduce the risk of heart palpitations.
It can cause diarrhoea
A common myth is that caffeine-rich drinks are bad for you. In fact, caffeine-containing beverages can have the opposite effect. 
While coffee has multiple health benefits, excessive consumption can lead to negative health consequences, including diarrhoea. 
However, the fact is that coffee is a healthy beverage and can have a range of other beneficial effects if consumed in moderation. 
In addition, lemon has acidic properties that make them less favourable for use as a diarrhoea remedy. 
Experts advise that coffee should only be consumed in moderation, as the excessive consumption of lemon gradually damages tooth enamel.
It can cause caffeine addiction
Despite its numerous health benefits, caffeine is also associated with a number of negative side effects, including anxiety. 
Males are more likely than females to experience these effects, while females experience a slower heart rate and increased diastolic blood pressure, which is the amount of pressure that builds up in the arteries when the heart rests between beats. 
In addition, many people have reported becoming "addicted" to caffeine, and continue to drink it despite its undesirable effects.
The main health benefits of coffee and lemon juice are their antioxidants, which protect the body from harmful free radicals. 
Approximately 1000 different bioactive compounds are found in the roasted coffee bean. The two most important compounds are caffeine and chlorogenic acid. 
While coffee is known for its health benefits, lemons have been linked to various allergies and worsening of certain conditions, including diarrhea and IBS. Caffeine also increases eye pressure and may lead to an addiction, so drink coffee and lemon in moderation.
While coffee and lemon are generally safe for consumption, it is important to remember that large doses of caffeine may be addictive. 
Caffeine can cause pounding headaches, mental fogginess, and fatigue when suddenly discontinued. It also disrupts sleep patterns, which can lead to a vicious cycle of insomnia. 
Caffeine also interacts with psychiatric drugs, thyroid medications, and antibiotics. Even heartburn drugs like Tagamet can interact with caffeine.
You're reading nowthendigital.com — which breaks the news about Uganda, Kenya, Nigeria, South Africa and the rest of the world, day after day. Be sure to check out our homepage for all the latest news, and follow NOW THEN DIGITAL on Google News, Medium, Twitter, Reddit, Pinterest and Flipboard to stay in the loop.